Darley Newman returns to Arkansas in new TV show
Armchair tourists and fans of the Emmy-winning PBS travel series "Equitrekking" are in for a treat, because that show's host, Darley Newman, has a new show debuting next Tuesday, Feb. 2 at 10:30 p.m. on AETN. "Travels with Darley" will be similar to "Equitrekking" in that Newman will take viewers across the globe, but the new half-hour show will take a deeper dive into cities, food and culture.
"One of the things that makes it so great," said host Darley Newman, "is that I'm always on camera with a local, so it's not just me talking about a place." Newman especially loves seeing the locations she visits—which in the past have included everywhere from Colorado to Coastal Ireland—through the eyes of a native, because they can show you things you might not see on your own. "They're passionate about it," she said. Newman thinks this new show will be a big hit with people who really want to explore the food and culture of a place.
The first season of "Travels with Darley" will follow Newman to Belgium, the Guadeloupe Islands, Kentucky, South Carolina, Maryland, Michigan, and—of course—Arkansas. The Arkansas episode, slated to run in March, will feature Little Rock, Hot Springs, Bentonville and Lake Ouachita State Park, and Newman had a blast at every stop. "I loved Hot Springs for being so walkable," she said. "We went to The Ohio Club and tried a local beer," and from there a slice of pizza and another local beer at Superior Bathhouse Brewery were just a stroll away.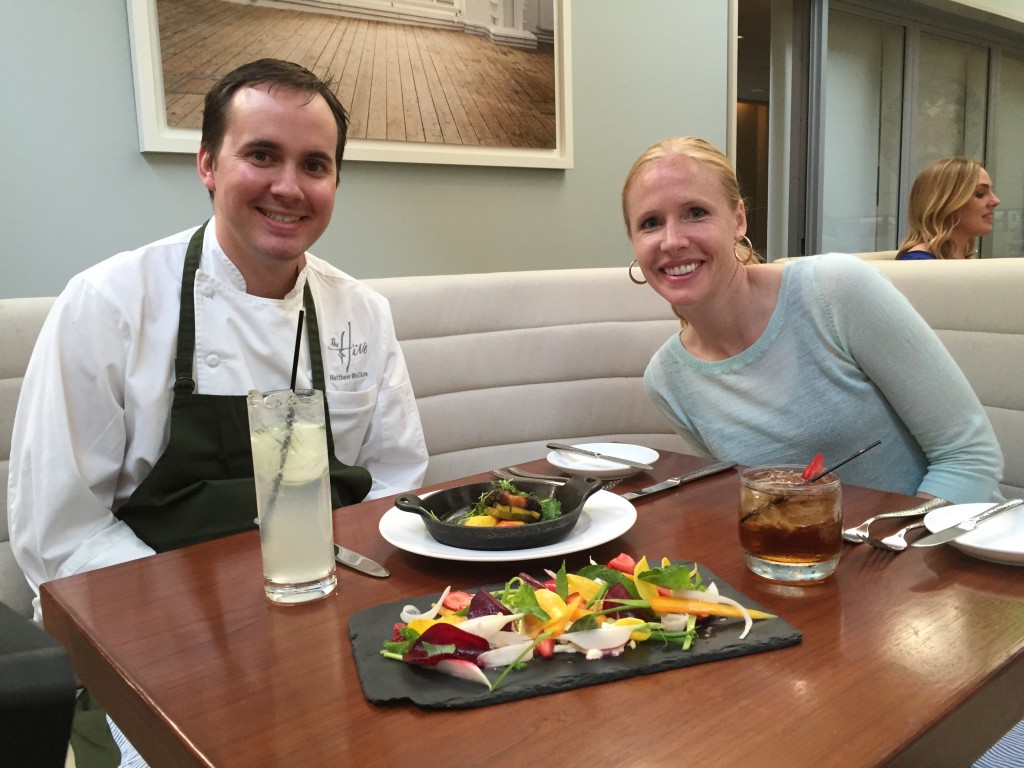 In Bentonville Newman visited The Hive Restaurant @ 21c, where Chef Matt McClure introduced her to his version of "High South" cuisine. "Everywhere we went we were trying local products and really getting a taste for Arkansas." Newman appreciates the opportunity to experience something the way its creator envisioned, and she believes this new show will not only appeal to Arkansans, but to people outside of Arkansas who maybe aren't aware of all the state has to offer. "You can't just read about this stuff," she said. "You have to experience it." And with Newman's Emmy-nominated guidance, viewers get about as close as they can to being there.
"Travels with Darley" premieres Tuesday, Feb. 2 at 10:30 p.m. on AETN. UPDATE: The Arkansas episode will air Tuesday, March 22 at 10:30 p.m. on AETN. In the meantime, check out this preview of the episode featuring Arkansas: