Dave Matthews Band AMP Tickets On Sale Tomorrow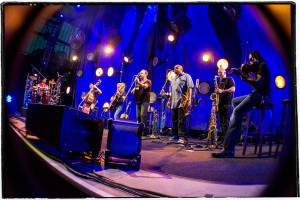 Tickets go on sale tomorrow (Friday, Feb. 13) for the Dave Matthews Band concert set for May 19 at the Walmart AMP in Rogers.
The band's 2015 Summer Tour kicks off on May 13. They will perform two full sets each evening of their summer tour. Fans and reviewers liked the two-set format they did last year, so they are repeating it this year.
According to a press release, Dave Matthews Band has sold a collective 38 million CDs and DVDs combined. The group is currently in the studio with producer Rob Cavallo, working on the follow up to Away From The World, which entered the Billboard 200 at No. 1 in 2012. Dave Matthews Band is the first group in history to have six consecutive studio albums debut atop the chart. The band ranked as the biggest ticket seller worldwide of the past decade and has sold over 19 million tickets since its inception.
The Arkansas Music Pavilion – known as the Walmart AMP – is Arkansas's premier outdoor concert venue. The AMP has presented headlining concerts for the past 10 years. The facility has been a Walton Arts Center venue since February 2011. In its new, permanent home in Pinnacle Hills, located at 5079 W. Northgate Road in Rogers, the Walmart AMP has the largest outdoor stage in Arkansas.