Delta Cultural Center Hosts New Program Series
The Delta Cultural Center in Helena-West Helena debuts a new program entitled "Delta Drop-in" each Saturday in February.
The programs  will be held from 11 to 11:30 a.m. These informal programs will be presented by DCC staff members, and will provide a unique look into the museum. Visitors may get to see a new artifact, learn about a person featured in the exhibits, or discover new facts about the Delta region.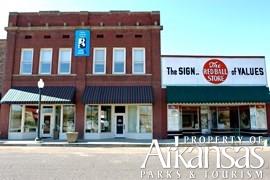 DCC Director Katie Harrington will begin the series with a program on Feb. 7 about the next phase of restoration at the Moore Hornor House entitled "From Floor to Ceiling: Doing Things Right." She will discuss the need for attention to detail to ensure historical accuracy, and will give visitors a sneak peek of some of the decorative elements that will be installed.
Ron Kelley will present a program about Civil War valentines on Feb. 14. He will give a brief history of Valentine's Day, share poetry of the era, and conduct an interactive activity for the kids.
DCC Curator Bill Branch will take you to "The Dark Side of the Museum" on Feb. 21. He will discuss the caring for, and preservation of, the permanent collection of any museum. Visitors will get a glimpse into the actual collection storage room of the DCC, a room that is not open to the general public.
Closing out the month will be DCC Assistant Director Thomas Jacques presenting, "The Rock and Roll Heart of Sister Rosetta Tharpe"  on Feb. 28. He will take a look at the gospel music pioneer from Cotton Plant, Arkansas, who seemed to enjoy shocking audiences throughout her life, and was often at odds with those of her faith.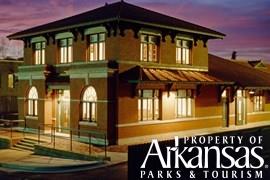 These on-going Delta Drop-In programs will be held at the Visitors Center at 141 Cherry St. All programs are free and open to the public.
For more information, call the Delta Cultural Center at (870)-338-4350 or toll free at (800)-358-0972 or visit the DCC online at www.deltaculturalcenter.com.