DinoTrek at Mid-America Science Museum!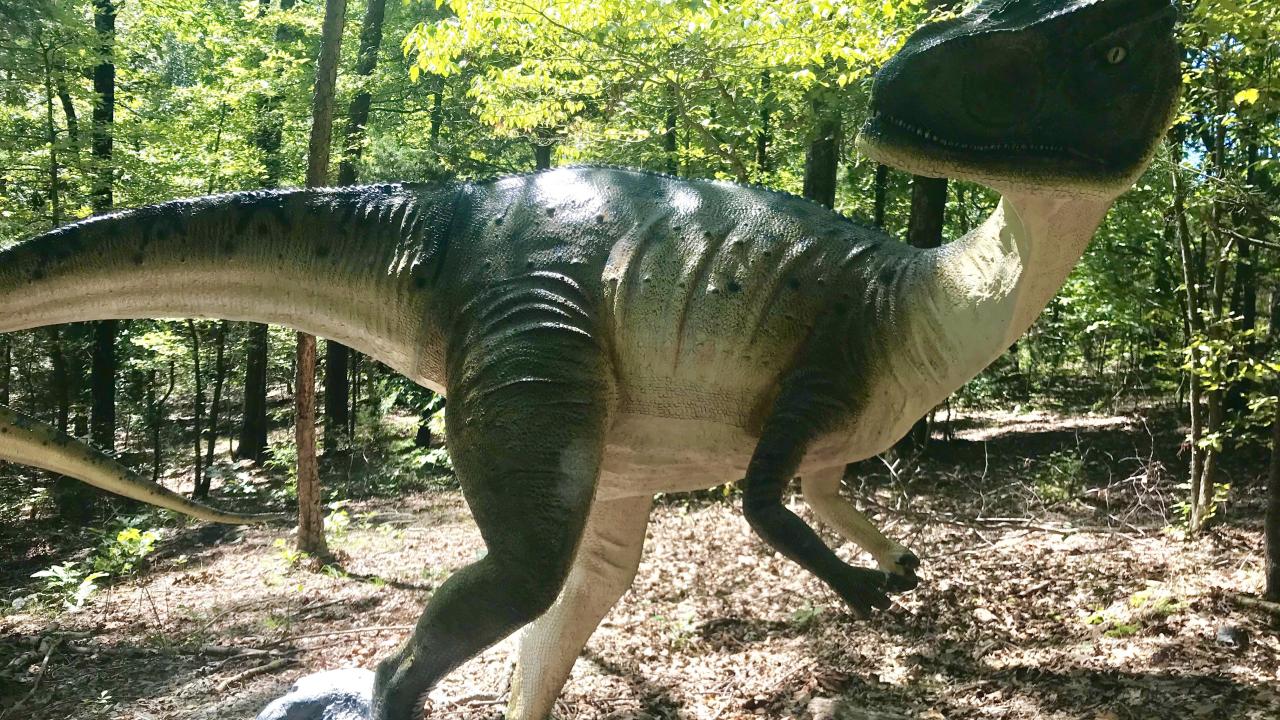 Arkansas's only permanent outdoor dinosaur exhibit can be found at Mid-America Science Museum in Hot Springs. The exhibit is called DinoTrek and is the first of its kind in the state. Visitors can see and learn about dinosaurs while walking a paved trail located in the 21 wooded acres that surround the museum.

"There are 18 dinosaurs, we've got all different kinds and they are all different sizes," said Jim Miller of Mid-America Science Museum. "Some of them are juvenile, some are adults and they go from the Triassic through the Cretaceous and Jurassic periods. The trail is in a timeline so you are going through the different periods of each dinosaur."

Dinosaurs featured include a Tyrannosaurus Rex and Triceratops in the front of the museum and a Pteranodon (named Terrance) in the lobby. On the trail you will run into more species including a Brachiosaurus, Stegosaurus and also lesser known species like the Utahraptor and Guanlong wucaii from Northwestern China.
The exhibit adds another outdoor component to the landscape of the museum, which is Arkansas's largest hands-on science center and first Smithsonian affiliate.

"We've always had dinosaur exhibits at the museum," said Miller. "At least every 2-3 years. But now this is permanent. None of these dinosaurs are going anywhere. So they are here to stay and the idea is to eventually add more."