Downtown Walking Tour of Springdale
The Shiloh Museum of Ozark History will explore the agricultural history of downtown Springdale during a walking tour of Emma Avenue at 5:30 p.m. on Tuesday, July 5. Led by museum research librarian Rachel Whitaker, the hour-long tour will focus on historic fruit, vegetable, and poultry businesses that were located on Emma Avenue from the 1880s into the 1950s.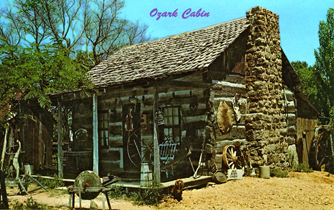 The tour will begin at the log cabin on the museum grounds. You should wear comfortable shoes, dress for the weather, and bring water. After the walking tour, you can visit two businesses that are continuing downtown Springdale's historic connection to local agriculture: Mill Street Market farmers market, and Black Apple Crossing, the only cidery in Arkansas.
The tour is free and  no preregistration is required. The Shiloh Museum is located at 118 W. Johnson Ave. in downtown Springdale. For more information, call 750-8165 or visit shilohmuseum.org.