Enjoy country living at Bertucci's Country Cabin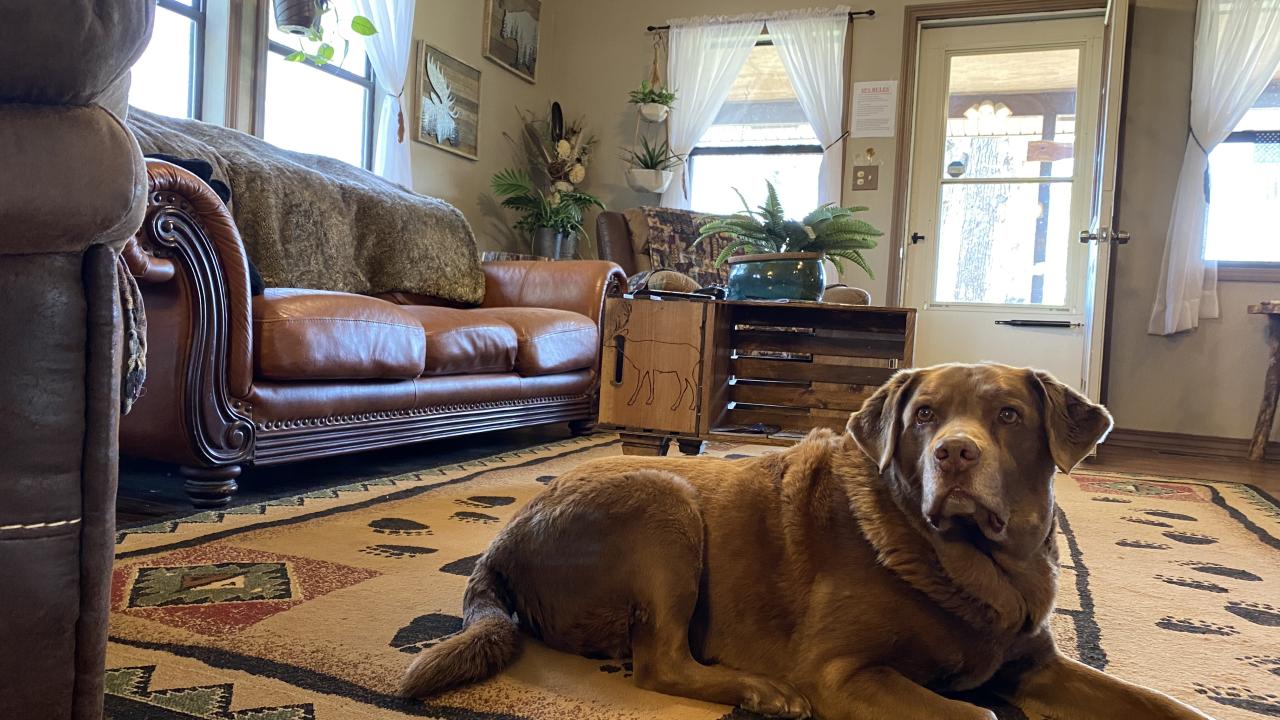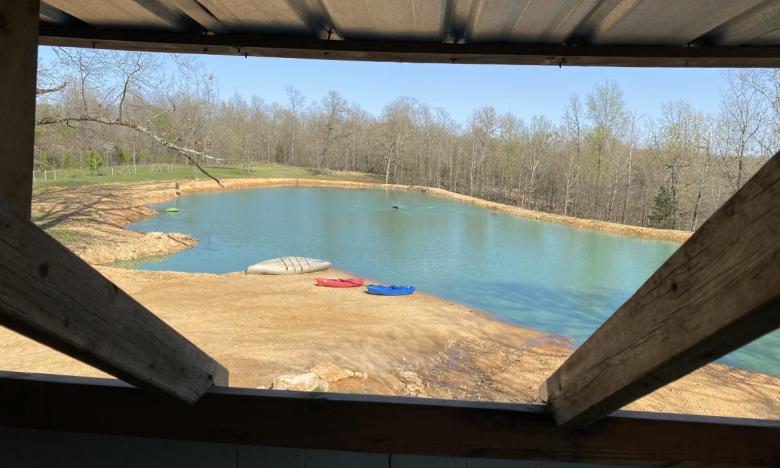 About eight miles down a dirt road in the small town of Williford in North Central Arkansas is the driveway to Bertucci's Country Cabin - a secluded getaway in the woods. Here, you can enjoy a laid-back stay surrounded by nature or choose more adventurous experiences from hunting to hiking.
Nicholas Bertucci owns two cabins on 42 acres. One is a very small studio-apartment-type cabin, well suited for hunters or singles or couples. The accommodations are basic with extra amenities such as an outdoor fire pit and hot tub. The second cabin is a two-bedroom home with a full kitchen and living area for those with larger parties. It's pet friendly too with a fenced backyard. It also has a hot tub on the front porch.
Bertucci is as hands-on or hands-off with guests as they would like. He will cook meals for them and guide them on adventures or leave them to enjoy the space and outdoors on their own.
Those seeking solitude will love the peace and quiet the setting provides. There are trails to hike and ducks to feed. A sandy beach with chairs sits on the edge of a large pond that's 20-feet deep and holds striped bass. There are rafts, kayaks and a canoe to play in. Stargazing at night is incredible in this remote area.
Those looking for adventure have plenty to choose from right on the property as well as in the surrounding area, which includes Peebles Bluff Strawberry River access, Martin Creek, Buford Beach in Hardy, and the Eleven Point River.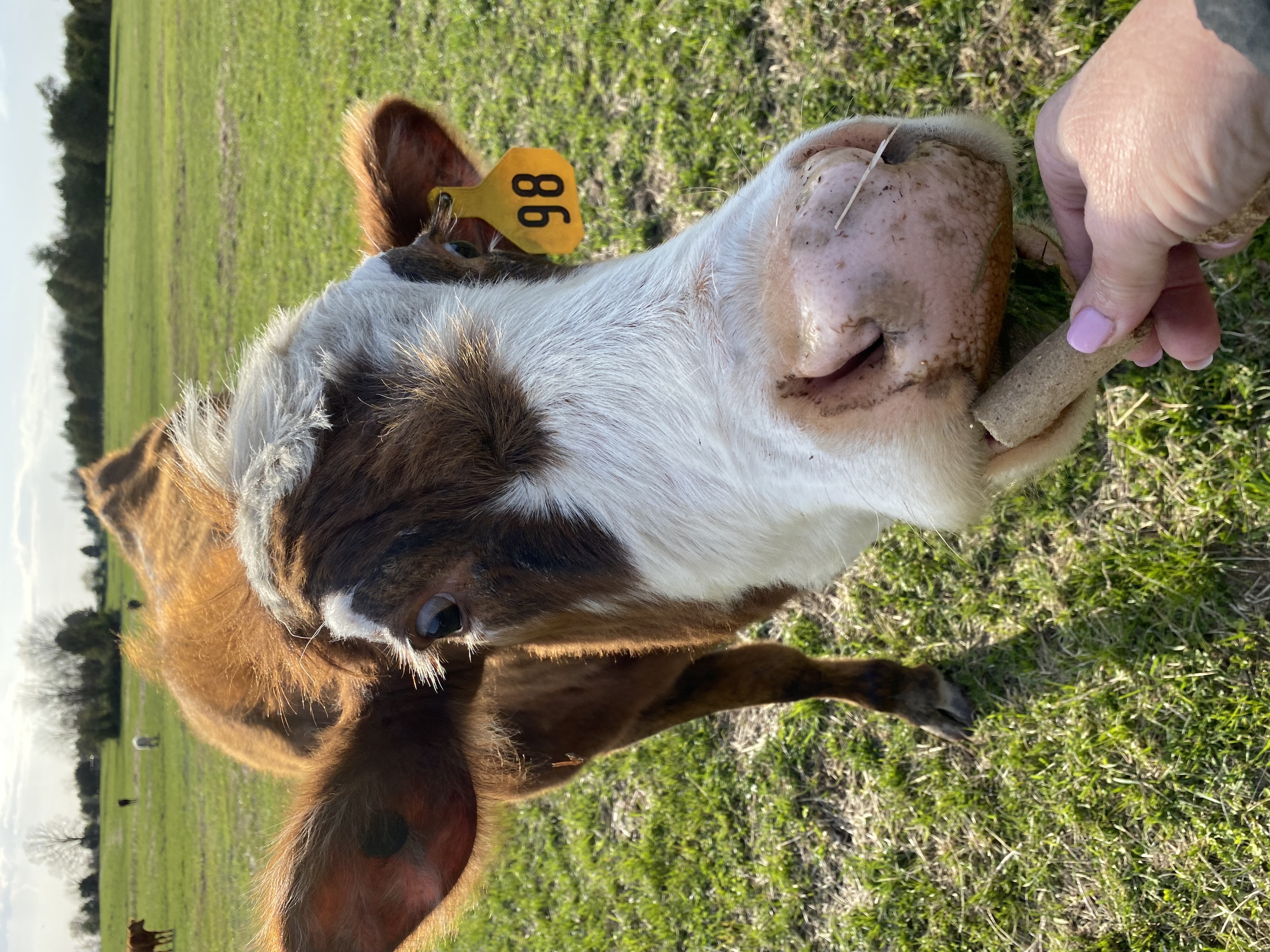 Here is some of the outdoor recreation Bertucci offers:
Adventure Packages
— ATV backroads safari - half-day trip on ATV traveling the backroads. Stops can include feeding cows, seeing waterfalls, Strawberry River swim spot with a rope swing, ridge top sunset view and more. Visitors are welcome to bring their own ATVs as well.
— Hunting for turkey, hog and deer. On your own or guided.
— Shooting adventure package - shooting sporting clays and shooting on the 100-yard gun range, which is located on the property. Cost varies depending on if you bring your own gun, ammo and clays or if you rent from him.
— Firearm and bow and arrow instruction. He teaches proper techniques and handling, everything a person needs to know to be safe.
— Fishing on the Spring River or a nearby bass pond. He will either tell people the best places to fish so they can go on their own or he will guide them. The guided fishing experience on the Spring River includes a lesson on how to clean the trout caught and he then cooks a trout dinner for the customer.
The activities and property are great for people who are new to these types of outdoor recreation as well as seasoned hunters and anglers.
Veterans get a discount and free meal to thank them for their service. Bertucci works for the Arkansas Department of Veteran Affairs. He enjoys helping vets that visit with guidance about any claims they may have. He especially relates to combat vets. He served in the Navy and has published the book, "Rolling through Afghanistan, Life as a Combat Medic enduring PTSD."
Day Trips from the Cabin
While the solitude of the cabin and the surrounding countryside may be enough for you, there are some great towns nearby with that perfect small-town charm along with unique shops and places to eat.
Cherokee Village
Cherokee Village is a 15,000-acre resort destination located amid the natural beauty of the Ozarks. It has two private 18-hole golf courses, six swimming pools, a private beach, tennis courts, recreation centers, a fitness center, senior center, horseshoe pits, nature trails, RV park and lakes for boating and fishing. Plus, a river runs through it.
Mammoth Spring
Cutting through the lush land and hardwood forests is the South Fork River, which flows into the well-known Spring River. Both rivers are popular in the region for floating and fishing for tours and walleye. Serving as the headwaters of the Spring River is Mammoth Spring, flowing at more than nine million gallons of 58-degree water per hour. The river is crystal-clear with long pools and whitewater falls.
Here, you'll also find Mammoth Spring State Park, offering exhibits, picnic sites, a trail, a ball field, an old depot and a children's playground as well as a view of the spring and lake.
Hardy
Also overlooking the cool, flowing waters of the Spring River is Hardy, a preserved 1920s-era Ozark village with a National Historic District that extends the length of the old business district.  Stores in town have been converted into antique malls, craft and gift shops and specialty outlets.