Escape to Spring River Country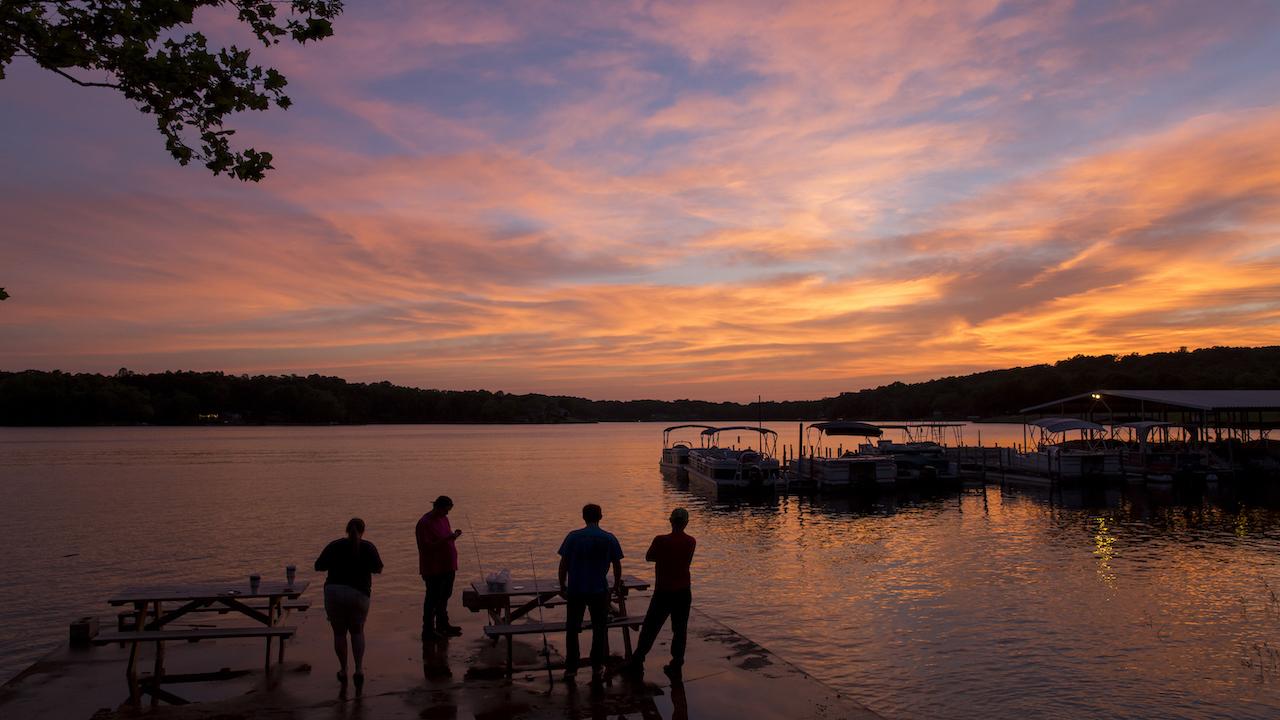 Nestled in Spring River Country among the Ozark Mountains, Cherokee Village is a resort destination like no other. Experience natural beauty where all four seasons can be enjoyed to the fullest at the first recreational community of its kind in the United States. With beautiful amenities and a community built on providing a high-quality of life, a visit here is a rare travel experience where a weekend stay may lead you to making Cherokee Village your forever home.
Discover pristine lakes and rivers, hiking trails, dramatic views, locally owned shops and a multitude of recreational activities to keep you and your family having fun all year long. Choose from our many lodging options where you're surrounded by nature. As a property owner guest, you can enjoy all the Village has to offer. Whatever your choice - lake house, river cottage, townhome, cabin in the woods or a hillside home overlooking one of two golf courses - you'll feel at home.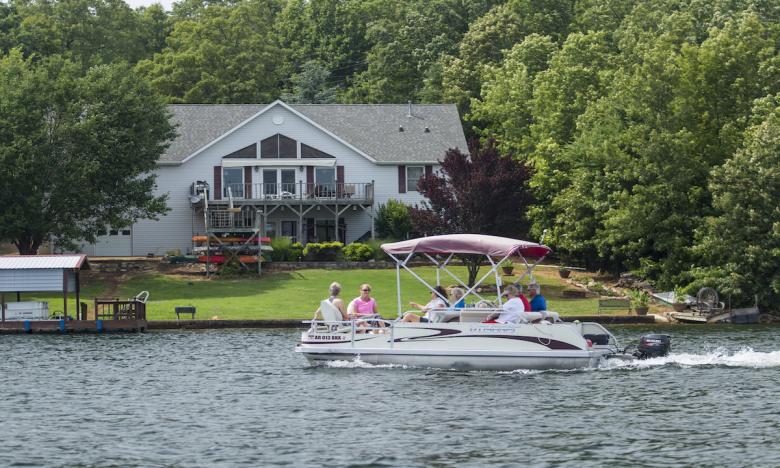 Escape to the Rivers and Lakes
The magnificent Spring River flows just north of Cherokee Village and provides numerous opportunities for outdoor fun. Rent a canoe, raft or kayak from one of the many outfitters to get out on the river for fishing and fun. The gently rolling South Fork of the Spring River flows right through the center of the Village.
Seven pristine lakes make it almost impossible not to find a slice of heaven to call your own. Take the boat out to ski and tube around Lake Thunderbird or Lake Omaha with the family. Pull out the canoe, kayak or paddleboard and glide over any of the lakes as the clear blue water glistens in the sunlight. Or if you just want to relax, read at a picnic table along the shore, hang your feet off one of the many docks or string up a hammock next to the water and listen to the trees rustle in the wind. And if the water is where you dream of being the most, stay in one off the many unique lake houses for endless days of play.
Discover More in the Outdoors
Mammoth Spring State Park is one of the largest springs in the world with nine million gallons flowing hourly and it's only 25 minutes from Cherokee Village. Here you can take the trail loop around the vibrant blue and turquoise water. Have a picnic at the pavilion. Go fishing by the roaring waterfall that flows from the old mill and hydroelectric plant. You can even watch trains chug by the 1886 Frisco Train Depot and Museum.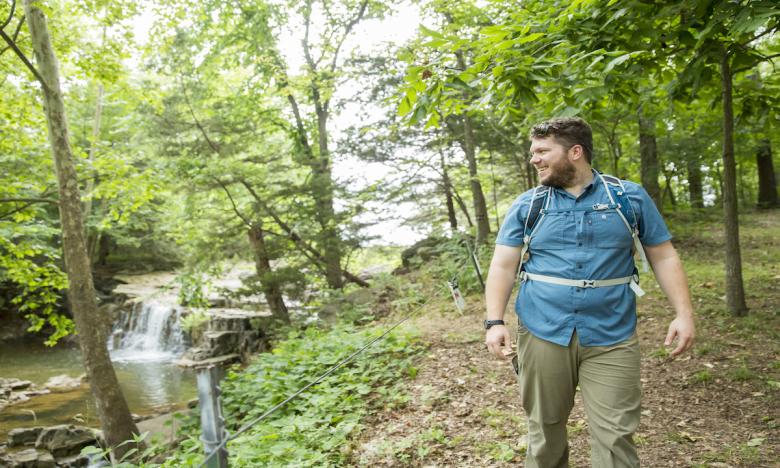 If you want to stay in Cherokee Village, there are over a dozen parks located in town. Take one of the tranquil trails winding through the forest, stop by Papoose Park that has a beautiful, multi-tiered waterfall in the center of town or stop by Star Falls for a scenic overlook of the South Fork Spring River and rolling Ozark hills.
Get Out and Play
Three recreation centers keep you moving. Omaha Recreation Center has four swimming pools, a miniature golf course, playground, fitness center, indoor pickleball and an auditorium. Thunderbird Recreation Center has two swimming pools overlooking the lake, miniature golf, a playground and an event space with beautiful lakeside views. North Recreation Center has a championship 18-hole golf course, outdoor tennis courts, pro shop, an event room and kitchen.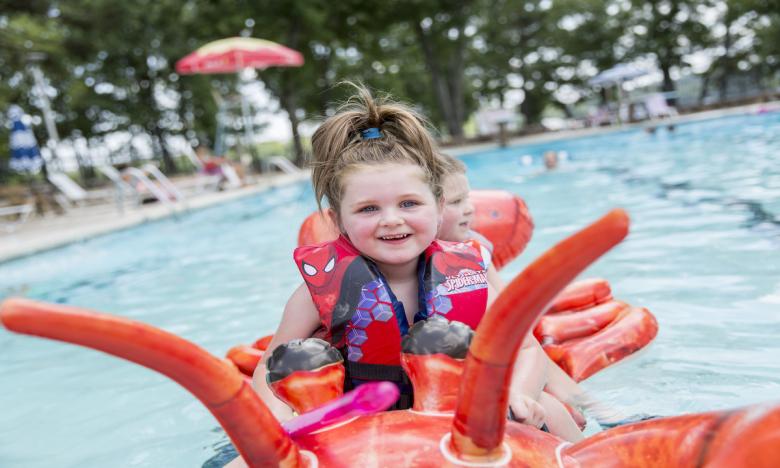 And if one golf course is not enough, check out the town's second 18-hole course at Cherokee Village South. Between the two fairways, you'll find well-kept greens, scenic views with trees and lakes lining the grounds, beautiful homes overlooking the course and a number of fun community-sponsored golf tournaments in the summer months.
Small Town, Big Ideas
Though built on small-town charm, there is no shortage of activities here. Eat at local diners such as Carol's Lakeview Restaurant, Chow on the Square and Pill Box Cafe. The Art Center of North Arkansas is located in the Town Center where local artists come together to display and offer their art to the public.
Another item on your must-visit list is Arkansas' first rural innovation facility at the Spring River Innovation Hub, also located in the Town Center. Here you can access a coworking space, specialized professional development opportunities, networking events, business counseling and attend a wide range of community events.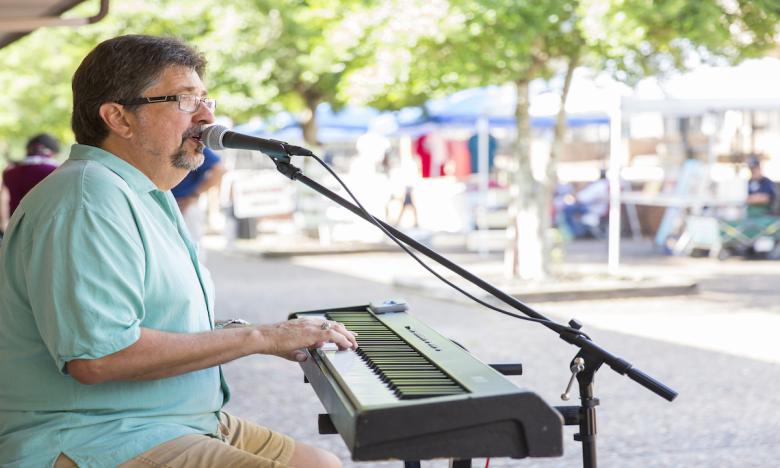 Popular gatherings at the Town Center include the Spring River Farmers Market, the Art Center's summer and fall music series and the Arkansas Pie Festival. During the summer farmers market season, vendors sell locally grown produce, prepared foods and handcrafted artisan goods. A youth market lets little ones launch their own summer business with other kids from the area. And the pie festival, well, that's just darn delicious. 
Just five minutes up the road is Hardy, a picturesque town listed on the National Register of Historic Places, where you can enjoy a day of shopping. Here, you can browse locally owned art and craft shops, boutiques, a record store and even a candy shop!
Come Alive on Scenic Drives
Wind through the Ozarks on Scenic Hwy 289 for an afternoon of leaving the windows rolled down and enjoy a mixture of pastures rolling into the horizon and beautiful trees hugging the road. Make it an adventure and take the 47-mile cycling loop from Cherokee Village to Mammoth Springs and back down Hwy 289 for a perfect afternoon ride. Take the popular motorcycling route that goes from Cherokee Village all the way to Greers Ferry Lake. Or simply hop in the car and enjoy the ride!
Plan Your Next Visit
Come and make Cherokee Village your weekend base camp or your new family home as you explore all the wonders that the Arkansas Ozarks and Spring River Country have to offer. Get started with your planning at discovercherokeevillage.com.