Eureka Springs Blues Party brings blues back to town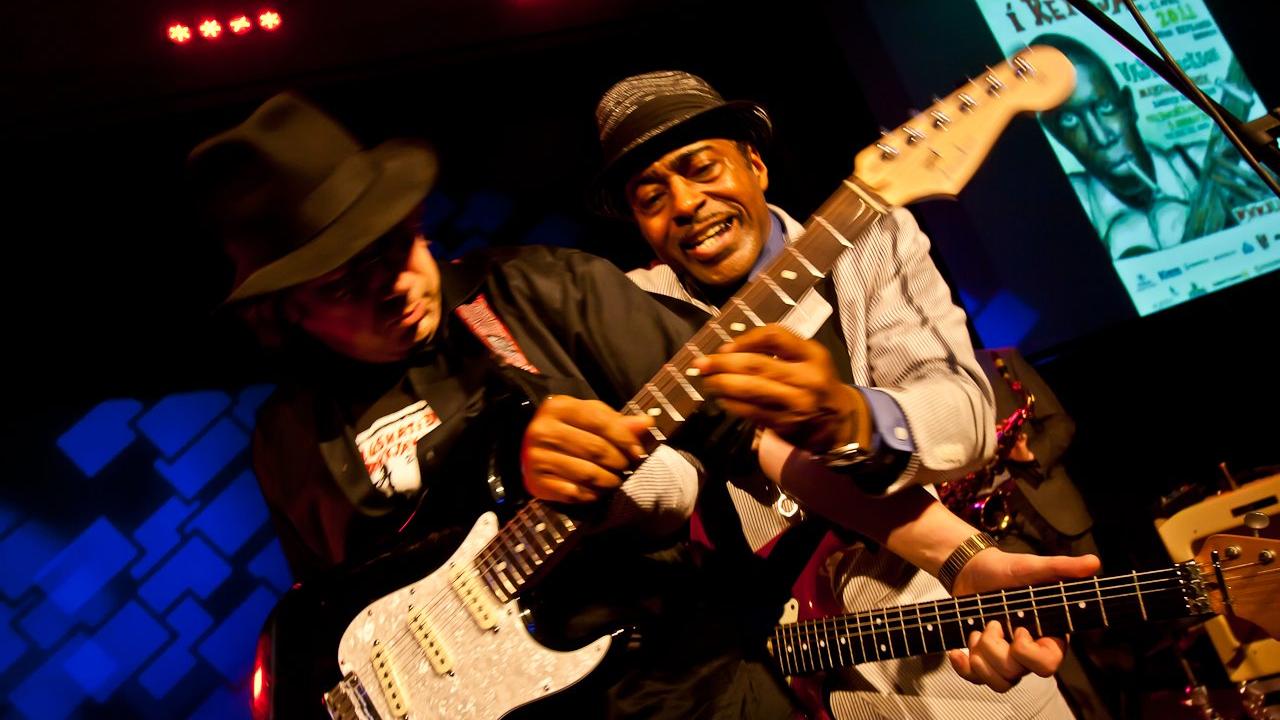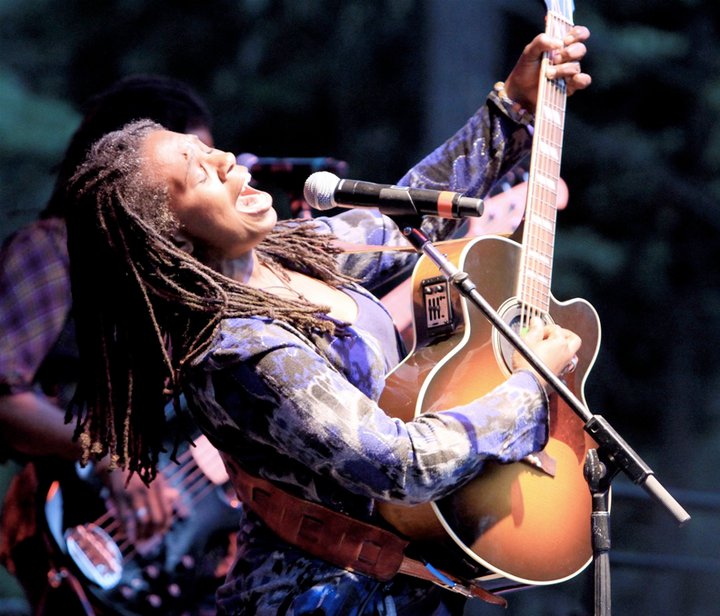 Eureka's got the blues again.
For more than two decades, Eureka Springs was host to an annual Blues Festival that brought big-name musicians and blues fans from all over the country to its unique resort town. Noteworthy acts and artists — Charles White, Pinetop Perkins, Honeyboy Edwards, Taj Mahal, Mavis Staples, Keb Mo, Bobby Blue Bland, Tab Benoit, Bo Diddley, Charles Thomas, Honeyboy Edwards, Blind Boys of Alabama and John Hammond, just to name a few— graced the stages of the Eureka Springs Blues Festival over those years. Then the festival slowly died off as it did in other areas of the country.
Now Eureka Springs is bringing the blues back with the new Eureka Springs Blues Party on June 1-4. Whether you're a die-hard blues fan or simply love good music, this blues, rock and funk festival is the perfect way to kick off the summer season.
The Blues Party will feature more than 20 artists in various venues with headliners playing at The Auditorium. Headlining the festival on Friday, June 2 will be the legendary Ray Wylie Hubbard and Marcia Ball. Hubbard's music has been celebrated for more than four decades and he has earned a reputation as a storyteller, songwriter, and guitar player extraordinaire. Ball is an electrifying singer and pianist delivering a unique blend of blues, rock-n-roll, and New Orleans-style R&B. 
The Basin Park Hotel will host several big acts in its Barefoot Ballroom, including Funk Factory and King Cabbage Brass Band. The former plays a brand of funk rooted in the traditions of James Brown but with a modern twist. The latter is a New Orleans-style brass band known for high-energy performances.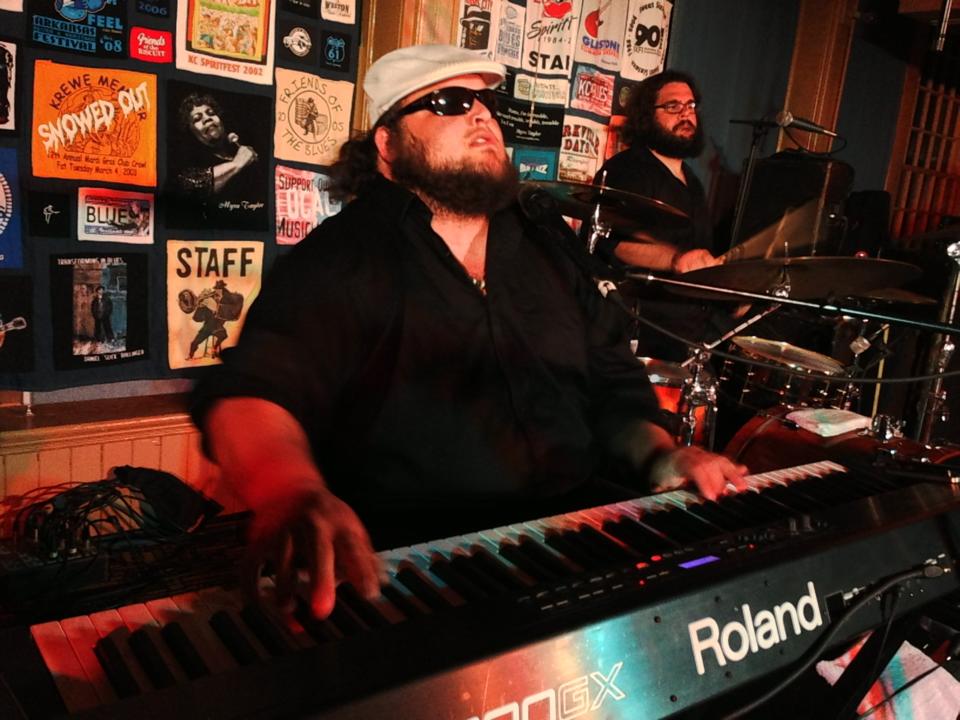 Other venues include The Gravel Bar, Chelsea's, New Delhi Cafe, Basin Spring Park, Gotahold Brewing, Nyx, Frisco Sporting Club, On The Rocks Amphitheater & Bar, Speakeasy Listening Room, Missy's White Rabbit and more.
Bands scheduled to entertain over the four day extravaganza are Red Oak Ruse, Los Roscoes, Hector Anchondo, Lyle Pinkley, Pete & Dave, Buddy Shute Trio, The Music Maker Blues Revue, Los Roscoes, Earl & Them, Brick Fields Duo, The Mezcal Brothers, Jessica Horn Band, Honey Island Swamp Band and many more regional favorites.
"We are thrilled to bring the Blues back to Eureka Springs," said festival organizer Mary Howze. "This festival celebrates the rich history and diversity of the blues, rock, and funk genres, and we're excited to showcase top talent from across the region."
The Eureka Springs Blues Party is produced and underwritten by the Basin Park Hotel, Little Wing Productions, Eureka Springs City Advertising and Promotion Commission, and participating clubs and partners.
Organizers intend for it to be an annual event, reviving the celebration of blues that the city once had. The original Blues Festival started in the early 90s. Eureka Springs hosted national acts in intimate settings, which was very popular at the time. It was a stark contrast to the festivals held in big fields. Even the city's largest performance hall, The Auditorium, is intimate with 985 seats and near perfect acoustics. At the height of the Blues Festival, all rooms in town were sold out and restaurants and shops were at capacity for the weekend.
"The first act that I remember that really made an impression on me was Taj Mahal," Ron Sumner, technical manager for The Auditorium, said. He added that the festival was pretty intense in the 90s with stage hands and people trying to navigate through the packed town. Sumner remembers it being a crazy amount of work for sound and lighting needs because of the number of stages used all over town. Techs from Fayetteville and the rest of the region would come to Eureka Springs to help.
"A lot of adrenaline was expended," Sumner said. "It was a big task in a small town like this. I do remember one year we built a stage to use at the top of the Basin Park Hotel. We neglected to measure whether it would fit in the elevator or not. So we got people to carry the stage down through the woods to the back door because every floor is a ground floor. I can laugh now but wouldn't want to do it again."
Many volunteers rose to the occasion to help Eureka Springs host the festival each year. Many festival-goers hold great memories of all the concerts and the legends they saw perform.
New memories are sure to be made with this year's inaugural Blues Party. For more information about the festival, including a full lineup of performers and ticket information, visit eurekaspringsbluesparty.com.