Eureka Springs to Petit Jean Mountain Culinary Tour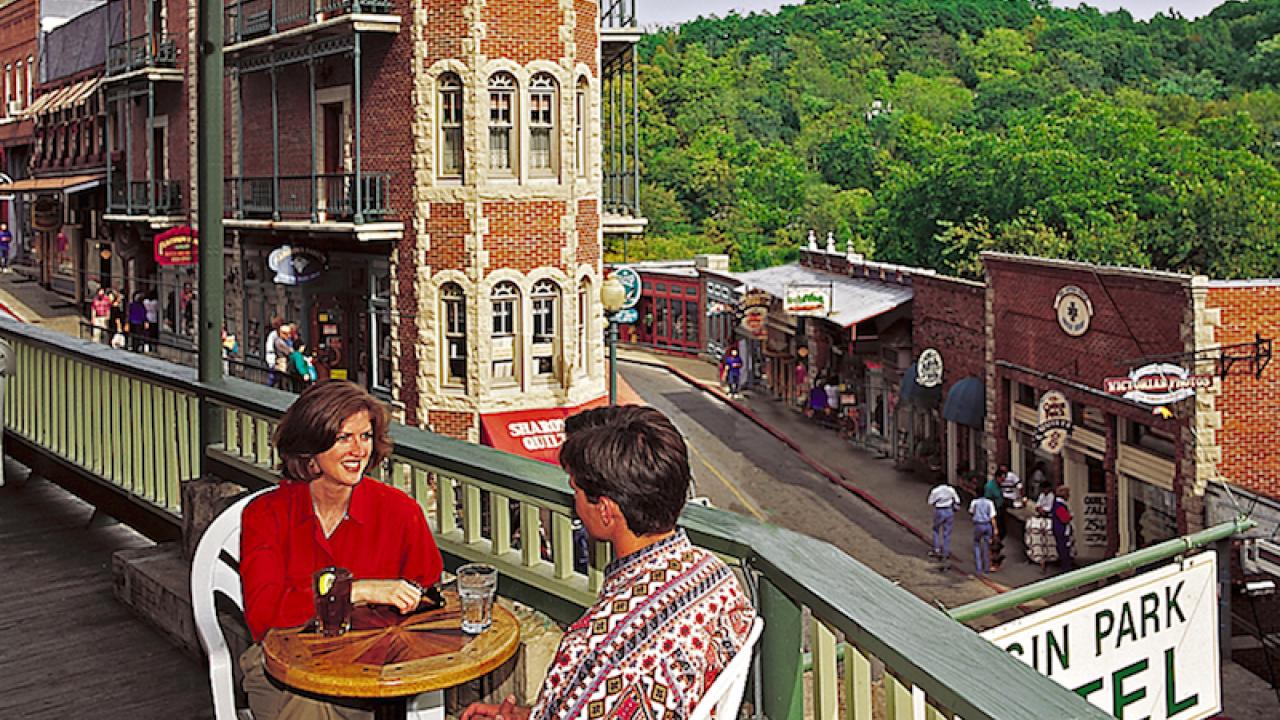 Take a two-day trip and enjoy fine dining and cooking classes. 
Day 1
Experience the history, beauty and charm of this Victorian Village. Eureka Springs can satisfy anyone's appetite for everything from down home southern food to romantic, candlelit dinners. Award-winning restaurants serve savory Czech-German dishes, authentic Italian cuisine and spicy East Indian fare. You'll find Mediterranean, Chinese, Irish, Mexican, Cajun, and Thai as well. Eureka Springs is an outdoor lover's paradise.
The city is near two rivers and three lakes with great fishing, smooth water for canoe or kayak float trips, boating, jet skiing and paddle boarding. Its 1600-acre city park contains 25 miles of hiking and biking trails. More than 100 unique shops and galleries dot the town, as do numerous spas. You can also visit a wildlife refuge, take a zip-line tour through an Ozark Mountain forest, explore an area cavern, enjoy live music and magic shows or attend The Great Passion Play.
Arrive in Eureka Springs and head to the kitchen of Karen Gros, a culinary instructor, avid foodie and travel enthusiast who teaches cooking classes in her Provençal-style home. She offers single-day cooking classes throughout the year. Two types of classes are offered: Demonstrations and Hands-On classes. The menu is the same for each class within a given month. 
Take your pick of fabulous restaurants for dinner. Or sample several, having a different course and beverage at each. Numerous lodging opportunities abound.
Day 2
The Winthrop Rockefeller Institute in the central part of The Natural State entertains and educates with food in a classroom designed specifically for culinary arts. The Saturday Chef's Series is a one-day, hands-on class for recreational cooks. The classes at the Institute are very popular, as is this facility for its amenities and proximity to Petit Jean State Park.
 
Arrive at WRI, grab an apron, and start cooking if you've signed up for one of the special chef classes.
OR, tour the Heritage Farmstead. This demonstration garden serves as an example of a self-sufficient farm, and includes orchards and a heritage garden of indigenous plants. You can also tour the museum, browse the gift shop, or walk one of the trails.
Head home if you must. But if possible we strongly suggest you enjoy dinner at the Institute's River Rock Grill, and then relax at the private club (free membership) before heading to your cozy lodge room.