Experience the holiday lights in Hot Springs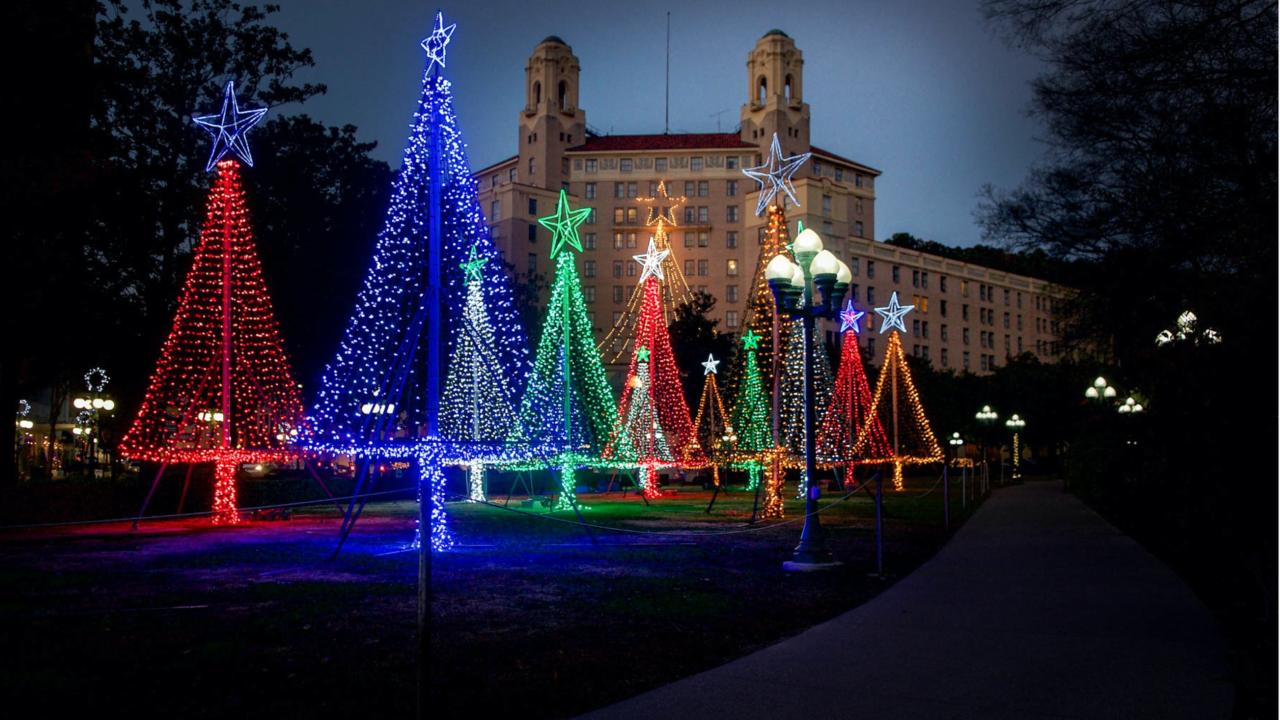 The holidays are always a festive and wonderful time of year to visit Hot Springs. 
This year Garvan Woodland Gardens is debuting a new daytime Winter Garden Festival. The event takes the place of their popular annual Holiday Lights due to the need for social distancing guidelines due to COVID-19.

The new daytime Winter Garden Festival is an avenue via which families can still celebrate the winter holiday season at Garvan.

Since the event is taking place in the day, visitors will be able to access the whole Gardens versus the smaller amount of acres that were open in years past as part of Holiday Lights. Lights are still going to be put up, but to a smaller degree. Popular features from Holiday Lights like the 50-foot Rose Tree and James the Train will be revamped as daytime exhibits.

The Winter Garden Festival runs through December 31 and will be closed Thanksgiving and Christmas Day. Admission is free to Garden members. Tickets are $15 for adults, $5 for children ages 4-12, and free for children 3 and younger. If you want to bring your pup you are in luck as dogs on a short leash can get in for $5 each.

Along with the lights at Garvan, more lights can also be seen throughout the city. The holiday lights in downtown Hot Springs are turned on each year and bring smiles to your nighttime downtown stroll. The Arlington Lawn, which is part of Hot Springs National Park, is also home to beautiful tree light displays each year.

Another neat holiday highlight the city has is Kringles in the Park, which is a year-round Christmas store. You can find this place downtown at 118 B Central Avenue and it serves as a perfect stopping spot to fuel the holiday spirit. 

The landmark Arlington Hotel, which holds title as the largest hotel in the state, also has an annual holiday display that includes a tree and gingerbread house.