Explore the Outdoors during National Kids to Parks Day
May 16 is a special day across the United States. It has been designated as National Kids to Parks Day and Pinnacle Mountain State Park in west Little Rock is going to have special activities in its honor. Park interpreters will be hosting programs, games, and hikes all day long at the playground area. Be a part of this national movement that strives to get children out from in front of a screen and into nature.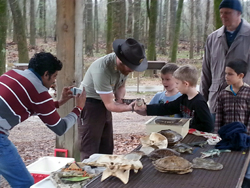 Here is a brief schedule of activities, all of which are free.
9:30 a.m.-10:15 a.m.: Snakes, Snakes and More Snakes
Held at the park playground, the interpreter-led session features replicas, skins and photographs of snakes. Be on the lookout for a live one or two. You'll learn why these reptiles are so important to the ecosystem and expose some common myths.
11 a.m.-11:45 a.m.: Who Wants to be a Park Interpreter?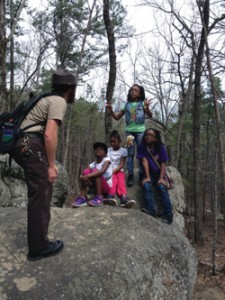 Learn the ins and outs of what it means to be a park interpreter. Find out how much you know about the natural world with this game-show-style quiz. You can even phone a friend or ask the audience for help.
1 p.m.-1:45 p.m.: Interview with an Owl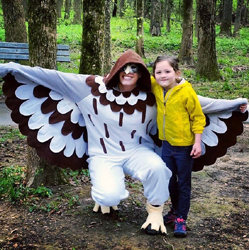 Don't miss the opportunity to meet Brenda the Barred Owl, live and in person. She'll make a special appearance at the playground where you'll be able to ask questions about this popular nocturnal creature.
2:30 p.m.-3:15 p.m.: Insect B-I-N-G-O Hike
Have a nature-inspired eye test as you search for ladybugs, crickets, caterpillars and other insects. A park interpreter will lead you along the ½-mile Kingfisher Trail and test your identification skills. Get four in a row and BINGO! Participants are advised to wear sturdy shoes for possible off-trail excursions.
3:30 p.m.-4:15 p.m.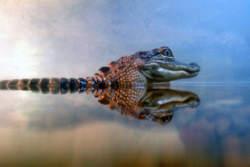 Meet Chomps the park's baby alligator at the playground. The Big and Little Maumelle Rivers around the park provide excellent habitats for several types of animals, including the alligator! Who knew alligators like to call Little Rock home?
People across the U.S. are gearing up for this year's Kids to Parks Day (KTP), a nation-wide day of outdoor play organized by National Park Trust (NPT) in cooperation with a host of local and national partners. NPT is encouraging children across the country to explore their neighborhood parks and discover science, history, nature and adventure right around the corner or just across town.