Exploring the waterfalls of Richland Creek Wilderness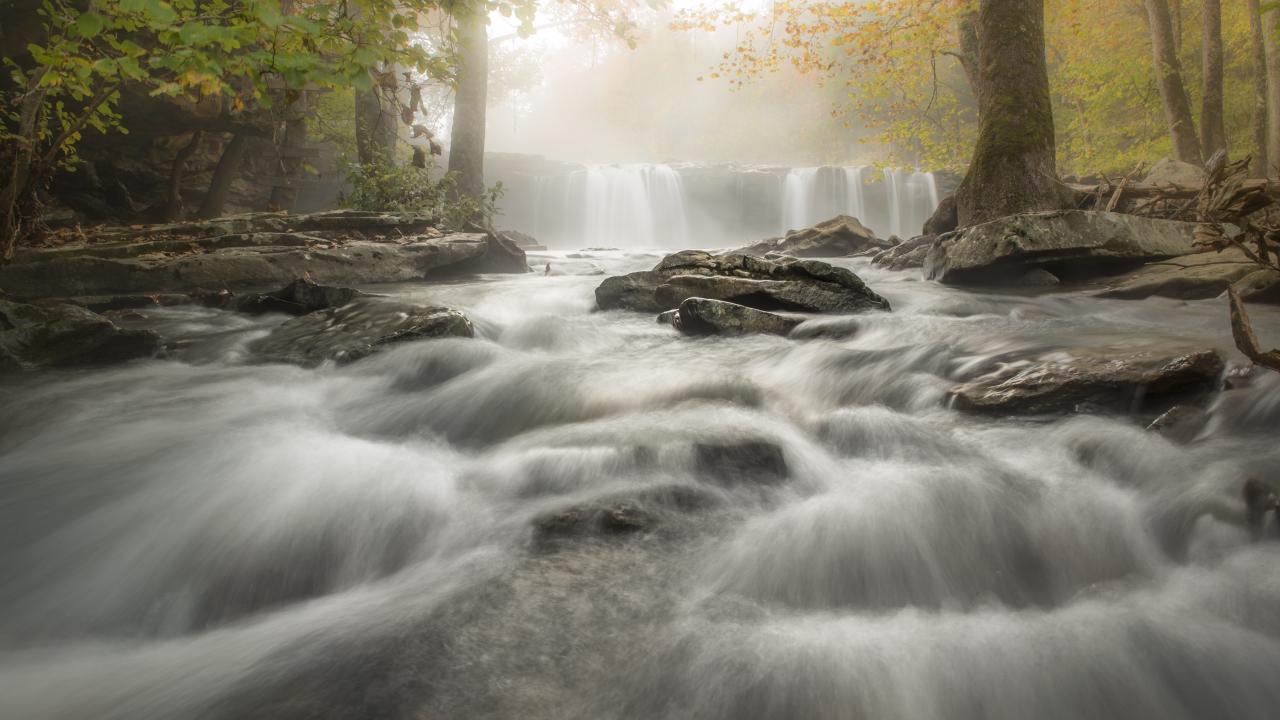 What is it about waterfalls that pulls people in? Perhaps it's the wild sounds. The roar, splash and splatter of water rushing over ledges and between rocks. Perhaps too it's the location these wonders are found - on scenic rivers, in box canyons, along trails through forests of thick canopies and rock outcroppings.
Because it requires surrounding ones self in nature and provides a sense of adventure, hiking to waterfalls is a popular activity in Arkansas.
One of the best places to find these flowing beauties is the Richland Creek Wilderness Area while the perfect place to start your waterfall quest is the Richland Waterfalls Welcome Center in Witts Spring.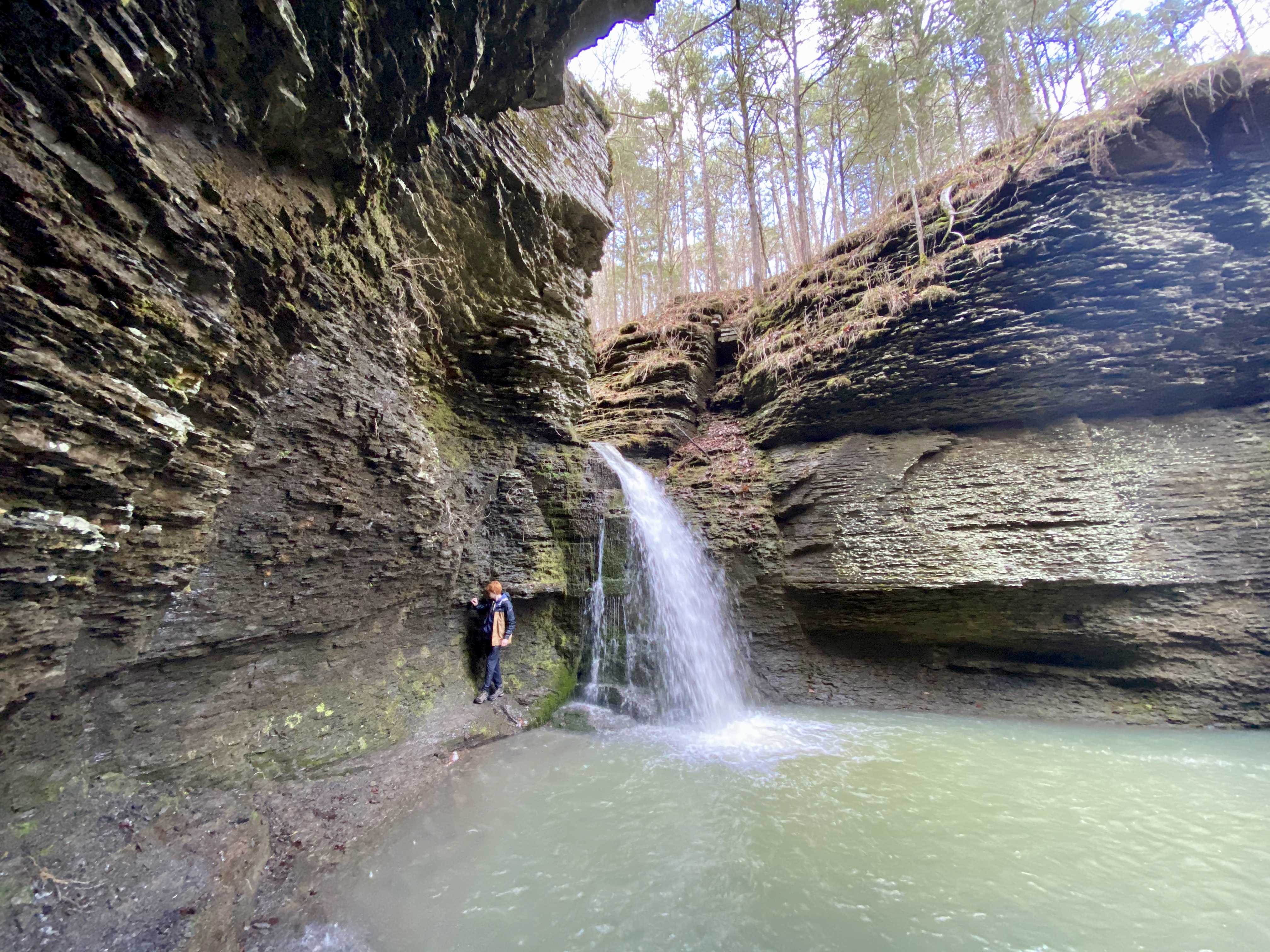 Richland Creek Wilderness
The Richland Creek Wilderness, created by the 1984 Arkansas Wilderness Act, contains 11,822 acres in the middle of the Boston Mountains. The Boston Mountains are part of the Ozark Mountains, which are actually a plateau, uplifted as a unit with few folds or faults. The ruggedness of the mountains is due to erosion of the plateaus.
The narrow valleys in the wilderness are bordered by a combination of steep-sided slopes and vertical sandstone and limestone bluffs more than 100 feet high. Elevations range from 1,000 feet along the streams to more than 2,200 feet above sea level along the ridge tops.
The Richland Creek Wilderness takes its name from the main creek running through the area and provides recreational opportunities that include hiking, backpacking, hunting, fishing and nature study.
Contained within Ozark-St. Francis National Forest, the wilderness is managed by the U.S. Forest Service. There is a system of old logging roads that run throughout the area and receive sporadic use. Kayakers float Richland Creek and tributaries, such as Falling Water Creek, after rains have raised the creek water levels. The wilderness area is known for its crystal clear creeks and waterfalls.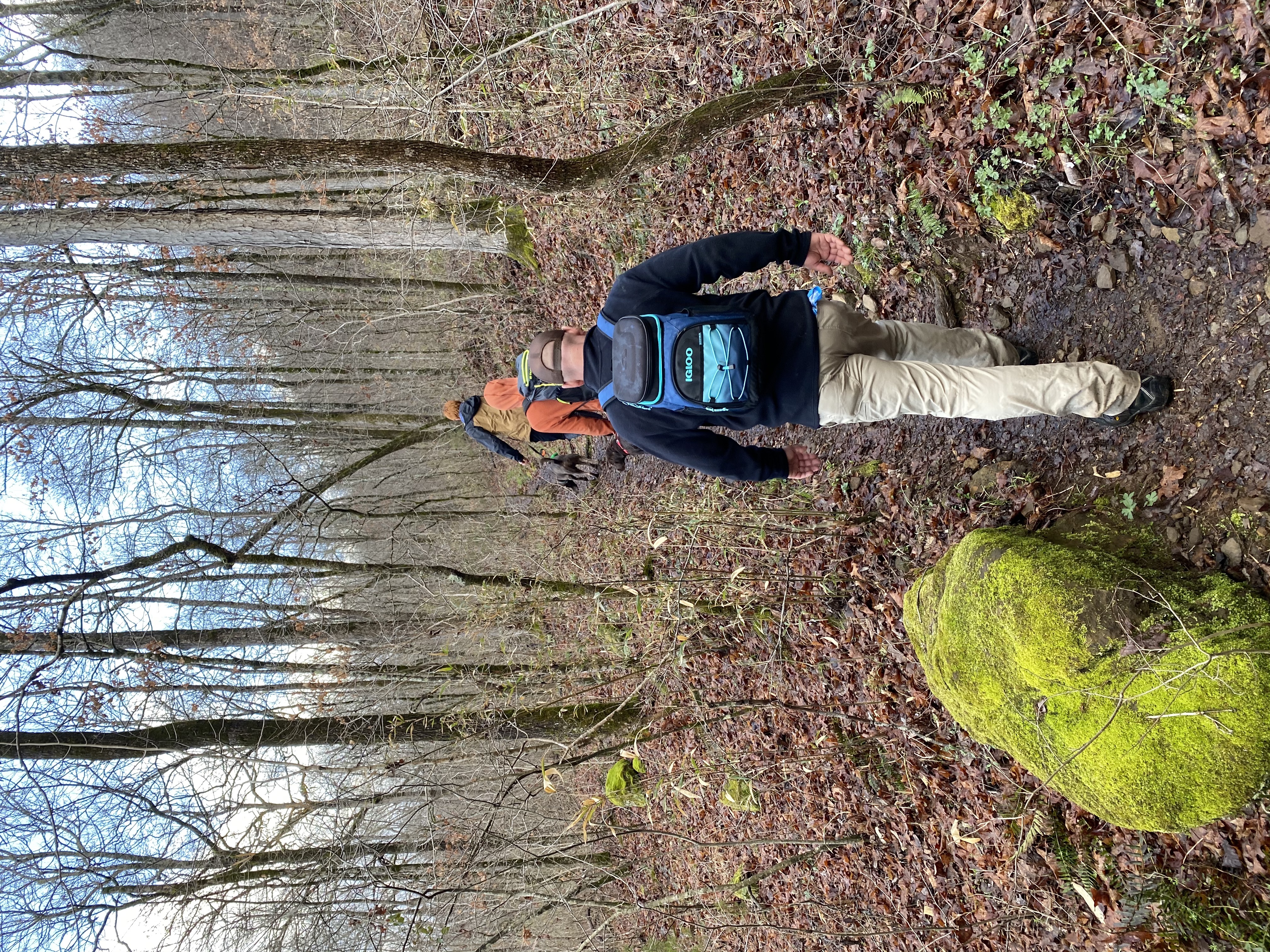 Richland Waterfall Welcome Center
More than 30 waterfalls have been catalogued in the Richland Creek watershed. The tallest one is Terry Keefe Falls at about 78-feet high. Six Finger Falls is not high at all, but very impressive. You can find a map of them all, along with restrooms, at the Richland Waterfalls Welcome Center in Witts Springs. The center also has coffee, free WiFi and tables and chairs if you want to rest or take some time to read brochure material and plan a hike. There's a video to watch, giant wall map; photos; push pin map to show where you are from, and a visitor log book.
While the welcome center is unstaffed, the building serves as the community center for Witts Springs and locals are in and out of this public building.
It's open from 8 a.m. until 7 p.m., seven days a week. While it's free to enter and use the facilities, there is a donation box if you want to give back. The center is also available for overnight stays at a donation suggestion of $15. Overnight stays are particularly popular with those who enjoy bikepacking, a growing activity in the area.
Witts Springs serves as a gateway to Richland Wilderness and the Ozark National Forest. It's a great launching point for cycling the gravel Ozark Grinder Trail, hiking the nearby Ozark Highlands Trail, horseback riding, rock climbing at Stack Rock, following the Arkansas Quilt Trail, area ATV rides, whitewater kayaking, photography, hunting, camping, and riding the Growl and Lasso and Lost Mine Run motorcycle routes. The annual Pedestal Rock road bike ride and Lick Fork gravel grind take place here each October. It's also part of the 1,000-plus mile Arkansas High Country Trace, an epic bikepacking adventure race through the area each June.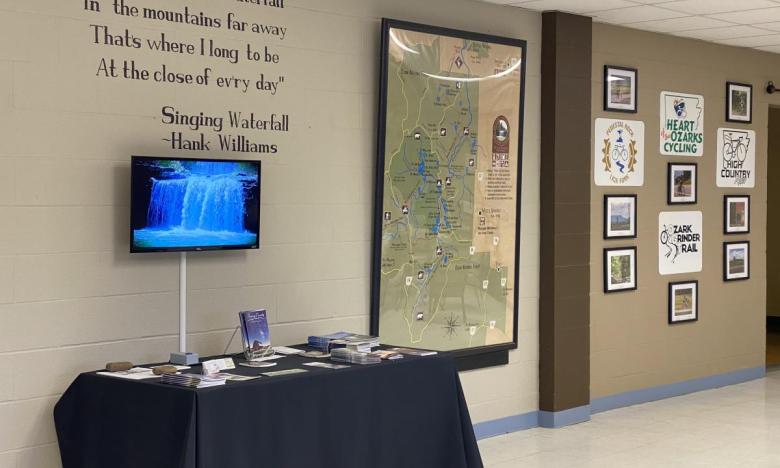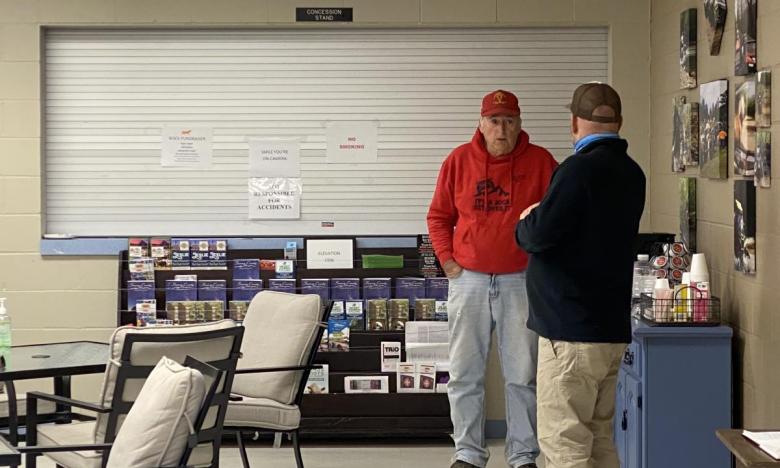 Suggested Waterfall Hike
From the Welcome Center, take a left onto AR 377 and within about a mile turn right onto Richland Creek Road. Take this road all the way to the bottom to its intersection with Falling Water Road.
Take a left and follow the road over the concrete slab bridge to cross the creek. Parking is possible on the right or left immediately after crossing the creek. A trailhead on the right leads to Horse Tail Falls, Intersection Falls, Six Fingers Falls and Box Canyon Falls (a.k.a. Fuzzy Butt Falls). The hike to Box Canyon is only about a mile. Numerous other falls can be found further along the trail.
Take a right and find a wide spot to park your car. Walk north along the road past Six Finger Falls, where kayakers sometimes play. Just past Six Finger Falls is a trail to Terry Keefe Falls. It's about a .6 mile hike. Back at your car, continue north to drive through the scenic area, eventually reaching Stack Rock, the Stack Rock Homestead and eventually Richland Valley, the Buffalo National River and the town of Snowball.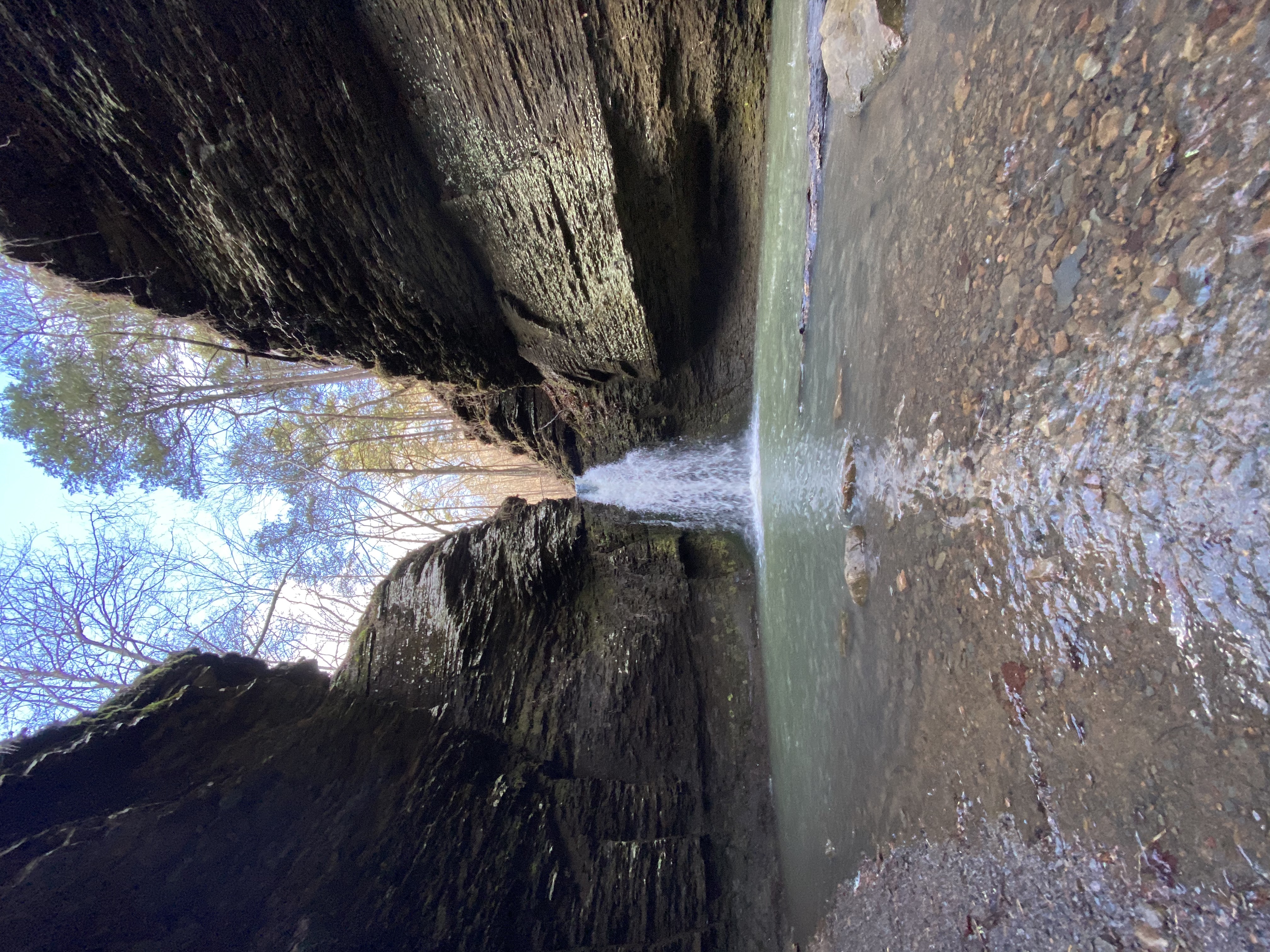 Richland Creek Recreation Area
Here you'll find a small picturesque mountain stream with waterfalls, rocks, and bluffs and access to the Richland Creek Wilderness Area. It contains 11 family camping units. Because of very rough roads, visitors are not encouraged to take camping trailers to Richland Creek.
If you don't want to camp, numerous cabins for rent can be found in the area. 
If You Go
Some things of note when traveling to this wilderness area.
— Waterfalls are best viewed after ample rainfall.
— There are no official trails to any of the waterfalls. There are some existing unofficial trails and hikers are advised to stay on them.
— Please practice "Leave No Trace."
— There is poor to nonexistent cell phone coverage throughout the area.
Other Access Points
The most popular access point to the wilderness is at the Richland Creek Campground located on the eastern edge along Forest Road 1205. From Russellville, take Arkansas Highway 7 north for 37 miles to Pelsor, then turn right (east) on Arkansas Highway 16 and go 10 miles; turn left (north) on Forest Service Road 1205 (gravel) about one mile east of Ben Hur. Take Forest Service Road 1205 north 9 miles to Richland Creek campground which provides access to the wilderness area. Caution: Because of rough roads, visitors are not encouraged to take camping trailers to Richland Creek campground. Another access is to the north of the wilderness. Take Highway 74 east of Jasper, travel to the end of the highway about 6 miles east of Mt. Judea to a "T" in the road; go north following the pavement for 2 miles; travel to a "T" in the road to Bass, Arkansas; go east ¼ mile crossing a small creek; take Forest Road 1200 (also Newton County Road 37) for 4-1/2 miles to the junction of Forest Road 1205; take Forest Service Road 1205 for 9 miles to the campground. Caution: During rainy weather, the crossing at Bass, Arkansas might become impassable. About ½ mile north of the campground, along Forest Road 1205, is another access point with a pullout area and a visitor registration box.