Faces and places of Women's History Month in Central Arkansas
Women are behind many of Arkansas's important moments and enduring monuments, and so many of them achieved their success without the independence and equality that their male counterparts enjoyed. March is National Women's History Month, and a wonderful way to celebrate in Central Arkansas is with a tour of their achievements. You may be surprised to learn that some of these familiar sites owe their very existence to women. Here are a few places to contemplate and give thanks to the women who have helped shape our state.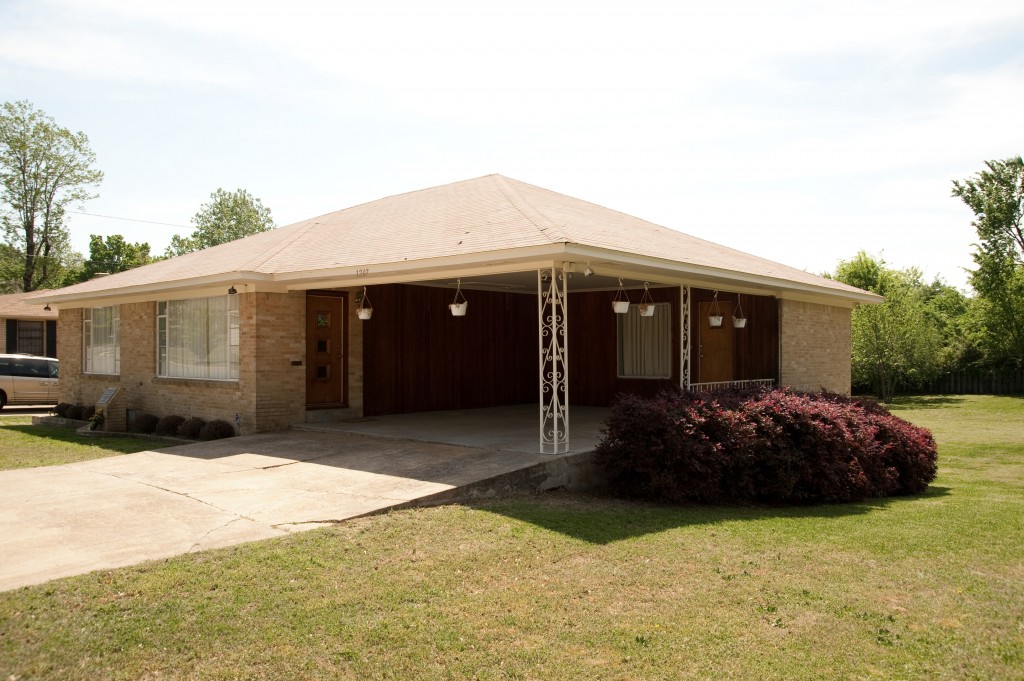 ​
Each year since 1987, the National Women's History Project has declared a theme for the month of March; the theme for 2016 is "Working to Form a More Perfect Union: Honoring Women in Public Service and Government." And one of NWHP's honorees this year is Daisy Bates, the journalist and Civil Rights activist who helped the Little Rock Nine integrate Little Rock Central High School. Daisy and her husband, L.C., weathered threats and attacks every day as they welcomed the Little Rock Nine into their home. There, Daisy would counsel students and prepare for the next day's attempt to enter the high school. The L.C. and Daisy Bates Home, located at 1207 W. 28th St. in Little Rock, is a National Historic Landmark.
​
Another significant landmark in Little Rock's desegregation crisis sits downtown at the corner of 7th and Rock streets: the Terry Mansion. Governor Orval Faubus closed Pulaski County's high schools in an attempt to prevent court-ordered desegregation. Hundreds of students were faced with either relocating—sometimes to other states—to live with relatives in open school districts or simply going without school at all. A group of 48 women who called themselves the Women's Emergency Committee to Open Our Schools (WEC) formed in the fall of 1958 to fight the closings. They met regularly in the home of Adolphine Fletcher Terry. A long campaign gained traction when the school board voted not to renew the contracts of nearly 50 teachers and administrators. By August of 1959, Pulaski County's schools were reopened. The mansion now belongs to the Arkansas Arts Center.
​
Speaking of which, the Arkansas Arts Center has its origins in a group of women who formed, in 1914, the Fine Arts Club of Arkansas. The club was created as a way to promote the appreciation of the arts in the state. By 1937, its supporters and volunteers (including Arkansas first Lady Jeannette Rockefeller) had established the Museum of Fine Arts. It would later become what we know as the Arkansas Arts Center today. While touring the Arts Center, conjure the image of Jenny Eakin Delony Rice, who was one of the first female artists from Arkansas to achieve national and international fame as a painter. Rice was one of the historic first women to enter the Ecole des Beaux Arts in Paris in 1896, the year women were first admitted. Upon her return, she founded the art department at what is now the University of Arkansas at Fayetteville. Her second Little Rock studio, established in 1897, occupied two suites of the Historic Albert Pike Masonic Center.
Another Arkansas institution got its start nearby and was founded by a woman. Bernie Babcock, the first Arkansas woman included in the "Who's Who of Authors and Writers"; the first female telegraph editor in the South; the mid-century reigning authority on Abraham Lincoln; and a member of the Women's Christian Temperance Union whose writings were credited with helping usher in prohibition, first established her Museum of Natural History on the third floor of the Little Rock City Hall in 1927. By 1942, it had relocated to the Tower Building of the Little Rock Arsenal in City Park, which Babcock worked to have renamed MacArthur Park. In 1998, that museum—now known as Museum of Discovery—opened at its present location in Little Rock's River Market District.
Of course, this barely scratches the surface of Central Arkansas's influential women, to say nothing of the rest of the state. To get inspired by the many, many women who shaped Arkansas's history, visit the Arkansas History Commission and spend an enthralling day lost in their Women's History Collection. Their collections contains books, papers, photographs, diaries and ephemera relating to everyone. You can learn about Hattie Caraway, the first-ever woman to be elected to a full term in the U.S. Senate. Discover the story of Charlotte Stevens, born enslaved in 1854 and just a few short years later, in 1869, became the first African-American teacher in Little Rock.