Fall outing to the Ouachita National Forest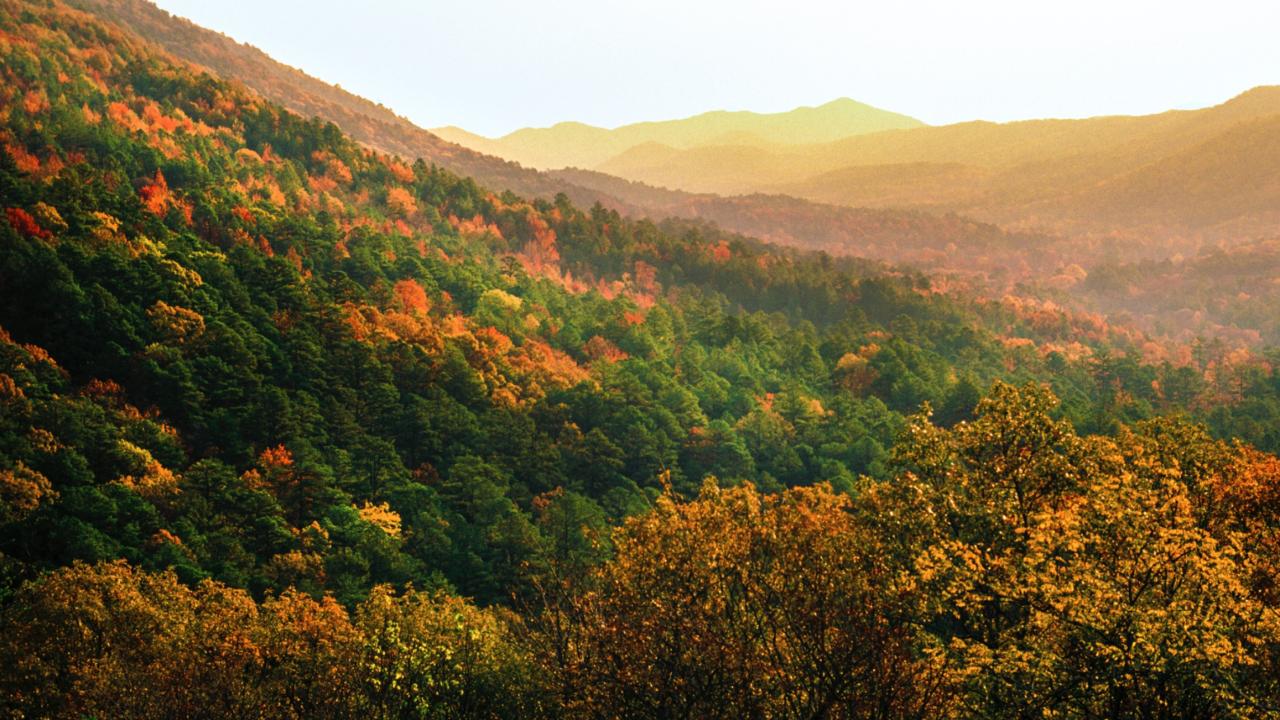 The Ouachita National Forest is a treasure of the state. Covering around 1.8 million acres across both Arkansas and Oklahoma, it is also the largest national forest in the southern region of the nation. That's a lot of land to explore.This national forest makes a great destination year round and if you are on the lookout for a fall color outing, it also fills that bill quite nice.
The bounty of fall color found in the forest changes from year to year depending on weather patterns and other patterns of nature but overall, peak fall color season usually begins the third week in October and goes through the middle of November.
If you are going to see changing colors there, then this is the timeframe it will usually occur in.
The trees you will find in the forest are primarily a pine-hickory mix. How you experience the forest and fall color is up to you. There are hundreds of miles of trails you can explore that are open to hiking, horseback riding, mountain biking, and off-road vehicles, and there are also ADA accessible trails.
To give you a feel for the wealth of recreation you can do here while on your fall color outing, here are some figures straight from the Ouachita National Forest website.
In this forest you can find, '35 developed recreation areas, seven scenic areas, 43 vistas, five float camps, 11 shooting ranges, two historical sites, six wilderness areas, and one national recreation area.'
There are many standout places you can head to that showcase the Ouachita National Forest including parks like Hot Springs National Park in Hot Springs and Queen Wilhelmina State Park in Mena. This state park is located atop Rich Mountain, which at 2,681 feet is the second highest peak in the state and the highest point in the Ouachita National Forest. The famous Talimena Scenic Byway goes up this mountain.
It is a popular fall color destination in itself due to the many beautiful vistas you can find along the route.
For more details on the Ouachita National Forest and the bounty of things you can do there, visit fs.usda.gov/ouachita.