Fall Weekend Celebration brings music, turquoise, Native American artifacts
The Fall Weekend Celebration at the Museum of Native American History in Bentonville on Saturday, Oct. 8 includes a concert by John Two-Hawks, the debut of the Ferrell Collection, Native American Jewelry Show and Sale, and a farm to table dining experience. That's more than worth the visit.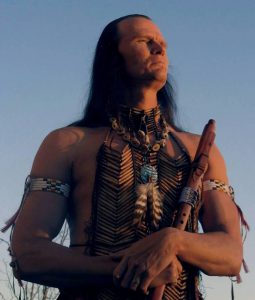 Grammy and Emmy nominated recording artist John Two-Hawks will perform at 5:30 p.m. on Oct. 8 in the museum's great room debuting his new CD "Hidden Medicine." He will speak about the rich culture of music which has always been an integral part of First Nations communities. The Two-Hawks event is part of Tipi Talks, a monthly gathering at the museum that explores interesting topics pertaining to contemporary Native American culture and history.
The Native American Art and Jewelry Sale with special guest Turquoise Moon runs Oct. 7- 9. Sales will support the Museum of Native American History. Special hours for the sale on Sunday are 2 p.m. to 6 p.m. Turquoise Moon will fill the lobby with beautiful Native American jewelry.
Turquoise Moon has been in the American Indian arts and crafts business for 25 years. They have been living in Santa Fe for the last several years and now travel the country supplying museums, galleries, boutiques, and specialty shops with a wide variety of high quality, authentic American Indian arts and crafts. The business works with some of the most talented Native American jewelers and artists from the Southwest who produce both traditional and contemporary jewelry.
Jim Ferrell of Kansas and his family have donated Texas flint artifacts for the permanent collection of The Museum of Native American History in Bentonville. The collection goes on display starting Friday, Oct. 7 in conjunction with the museum's Fall Weekend Celebration.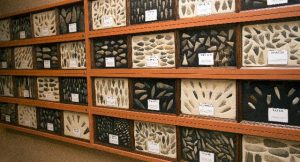 These artifacts were previously from the famous Wallace Culpepper collection in Texas. The forms range from large corner-tanged knives to exotic flint effigies and some of them date to the Paleo Time period, over 11,000 years old.
MONAH, located at 202 SW "O" St., is open from 9 a.m. to 5 p.m., Monday through Saturday. Inspiring for all ages, your pocket book will love it too. Admission is free. Visit www.monah.com or email [email protected] for more information.