Family Fun at Big Rock Fun Park in Little Rock
Big Rock Fun Park in Little Rock is a new attraction in town that aims to provide a venue for family fun.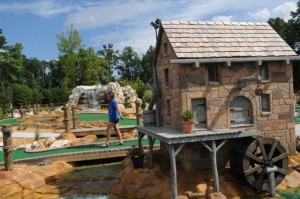 The park, located at 11411 Baseline Road, which is the near the Bass Pro Shop, has a mini-golf course (18-holes and 36-holes options), go-karts, bumber boats, batting cages, and an arcade.
According to owner Marci Hall, a feature not to miss at the park is the mini replica of North Little Rock's Old Mill that is at the mini-golf course.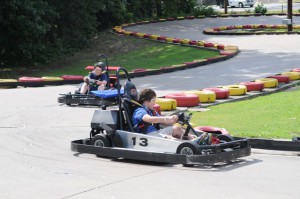 The park, which opened at the end of May, is locally owned and operated. Hall, who has a Masters degree in Recreation, decided to open up the attraction after noticing there was a niche she could fill in the area with a family friendly attraction.  "Something that encompasses all ages, is fun to do, that is safe and enjoyable," she said.
Hall said she wants the park to be open year round and for it to be an attraction for groups, field trips, parties, families and individuals.For more details such as pricing, visit BigRockFunPark.com, call 501-455-3750 or you can check out their Facebook page at facebook.com/bigrockminigolf