Family travels: Murfreesboro
Murfreesboro is a great family destination where you can dig for diamonds, go fishing and camping and learn more about a fascinating region of the state. 
For starters, you can visit Arkansas' 27th state park, Crater of Diamonds State Park. This landmark destination is well known because of the steady number of diamonds that are found by visitors to the park. When a big one is found, it will usually make national and international news. This state park is the only diamond mine in the whole country that is open to the public to dig at.
On top of this, visitors can keep whatever they find while digging the expansive 37-acre plowed field there.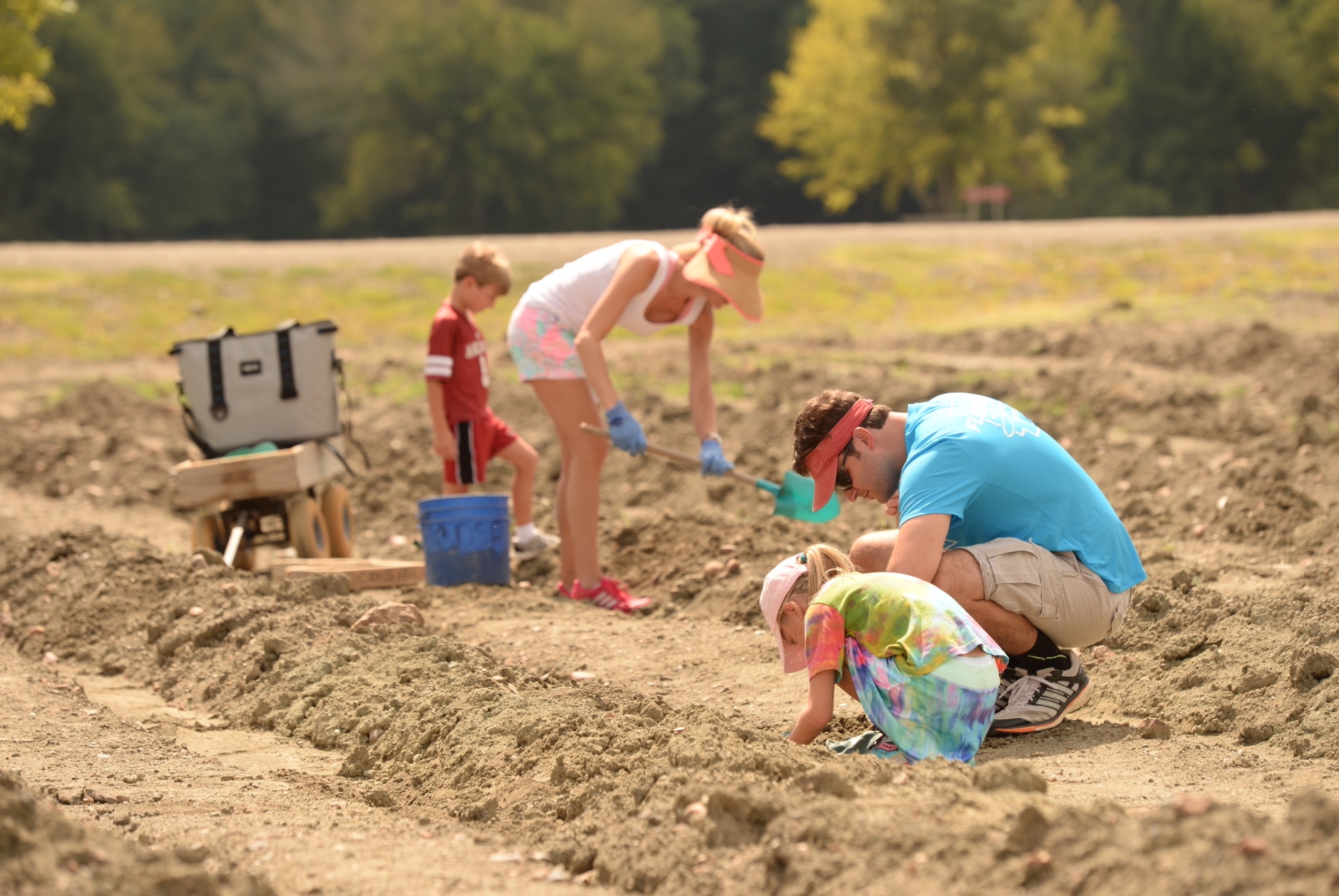 While here, you can learn about the fascinating geology of the park, which is located above an eroded volcanic pipe.  You can also learn about the history and stories tied to the discovery of diamonds in the area. Numerous displays around the park help tell this tale, which starts with John Wesley Huddleston, who first discovered diamonds in the area on his 160-acre farm in 1906.
His neighbor, Millard Mauney, also had diamond bearing acres and you can still see the two story log cabin structure of the old Mauney House as you drive towards Crater of Diamonds State Park. Another historical marker to keep a lookout for is at the park on the south central bounds of the diamond field and it marks the spot where Huddleston first found the initial diamond find that would go on to change the area forevermore.
Speaking of diamonds, three important characteristics specific to Crater of Diamonds State Park diamonds is that they are naturally very shiny, they are rounded, and you can see into them, but not all the way through them. You can bring any stone that you think might be a diamond to the Diamond Discovery Center at the park for verification.
The Crater of Diamonds website also has a helpful section to get you prepped for a trip there via their Digging for Diamonds section. Here you can find videos showing techniques for diamond searching, details on what you should bring and wear and more. Valuable and timely tips from a Crater of Diamonds State Park park interpreter can also be found on the site.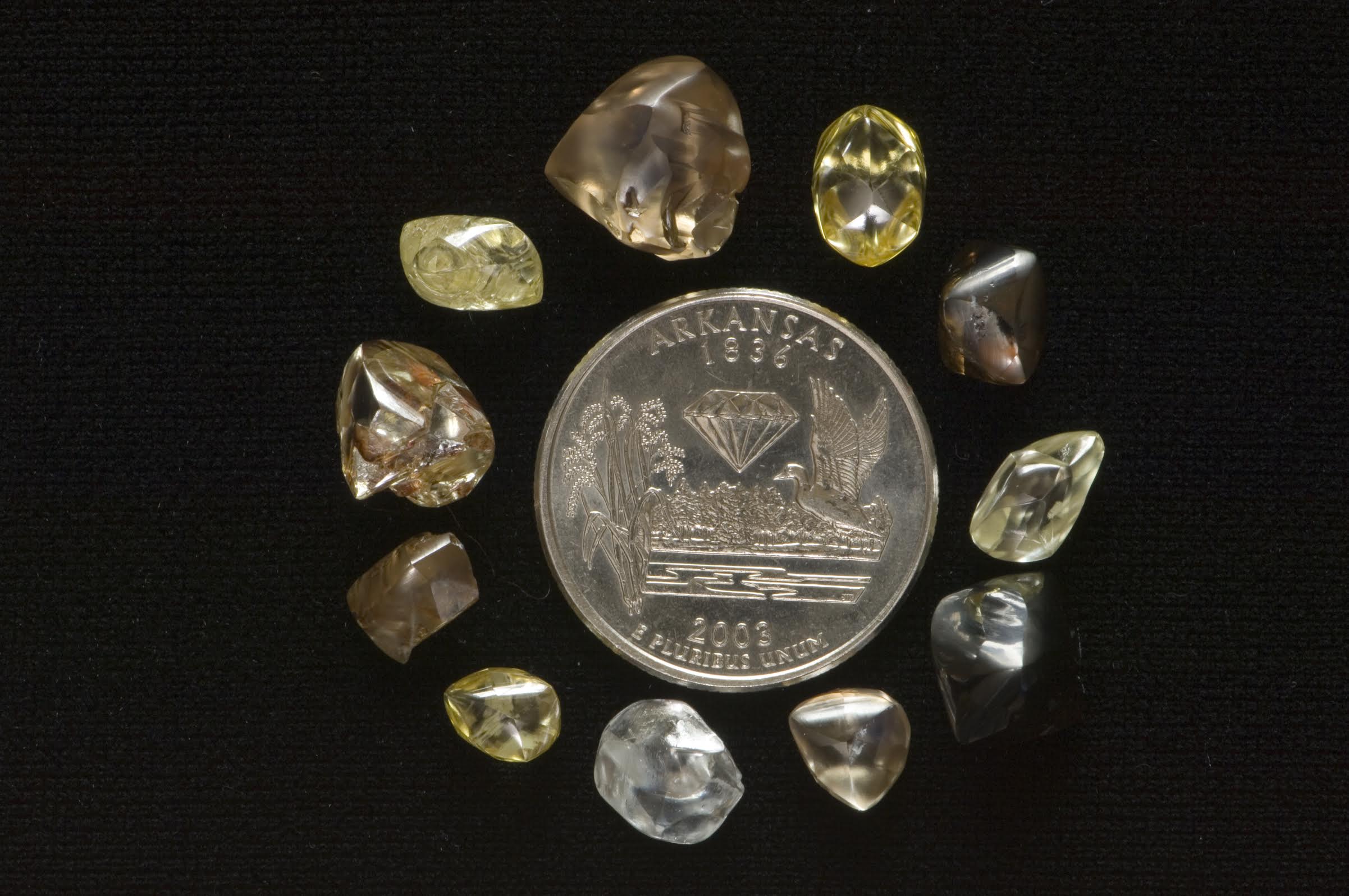 Along with diamonds, there are other rocks and minerals found onsite on the field including quartz, jasper, mica and more. The park also has trails you can hike at including the 1.2 mile Prospector's Trail and also the 1.2 mile Little Missouri River Trail, half of which is paved and known as the longest wheelchair-accessible trail in southwest Arkansas. The park also has camping and RV options, a seasonal water park, interpretive programs, an informative visitor center and more. 
While at the park you can also learn about the people who have found landmark finds while there. That includes Shirley Strawn, from Murfreesboro, who found the famous Strawn-Wagner diamond in 1990.
It went on to receive a perfect grade rating of "Triple Zero" the highest rating a diamond can achieve by the American Gem Society.
There is a panel at the park that tells her story. One questions on it asks that if she could give one tip to potential diamonds seekers, what would it be? "When you find a diamond, you will know it. There is no mistaking it," was her reply.
Other stories can also be found including that of James Archer, who was from Nashville, Arkansas and was a mentor to Strawn. He dug for diamonds at the park for around 30 years. When he retired, he was at the park every day of the week except Sunday and found over 5,000 diamonds over the span of his efforts.
He is well remembered for his cheerful nature and willingness to help teach others the ins and outs of diamond hunting. 
Crater of Diamonds State Park is located at 209 State Park Road. You can pick up your free Arkansas State Parks passport at the visitor center of the park too and begin recording your Arkansas State Park travels. These passport booklets can be picked up and stamped while you are out exploring the state's 52 state parks to mark the memory of your venture.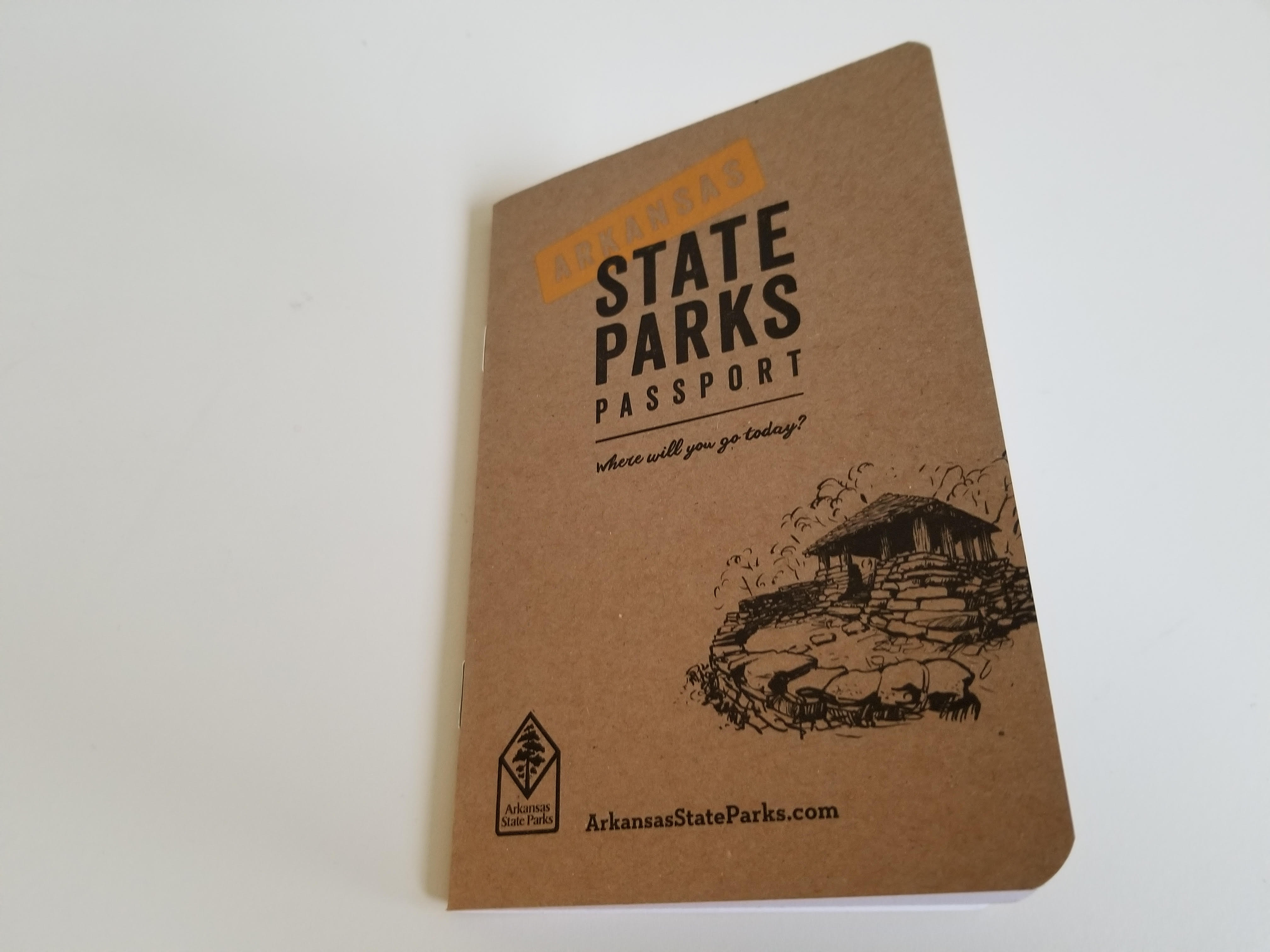 After the family has gotten their fill of prospecting, you can head downtown to Murfreesboro's Courthouse Square to grab a bite to eat at spots like the Hawkins Variety Store, an old-fashioned store located in a historic drug store built in 1909. This variety store has been in business since the early 1940s and is a nice family stop as you can find sandwiches, coffees, ice cream and more there.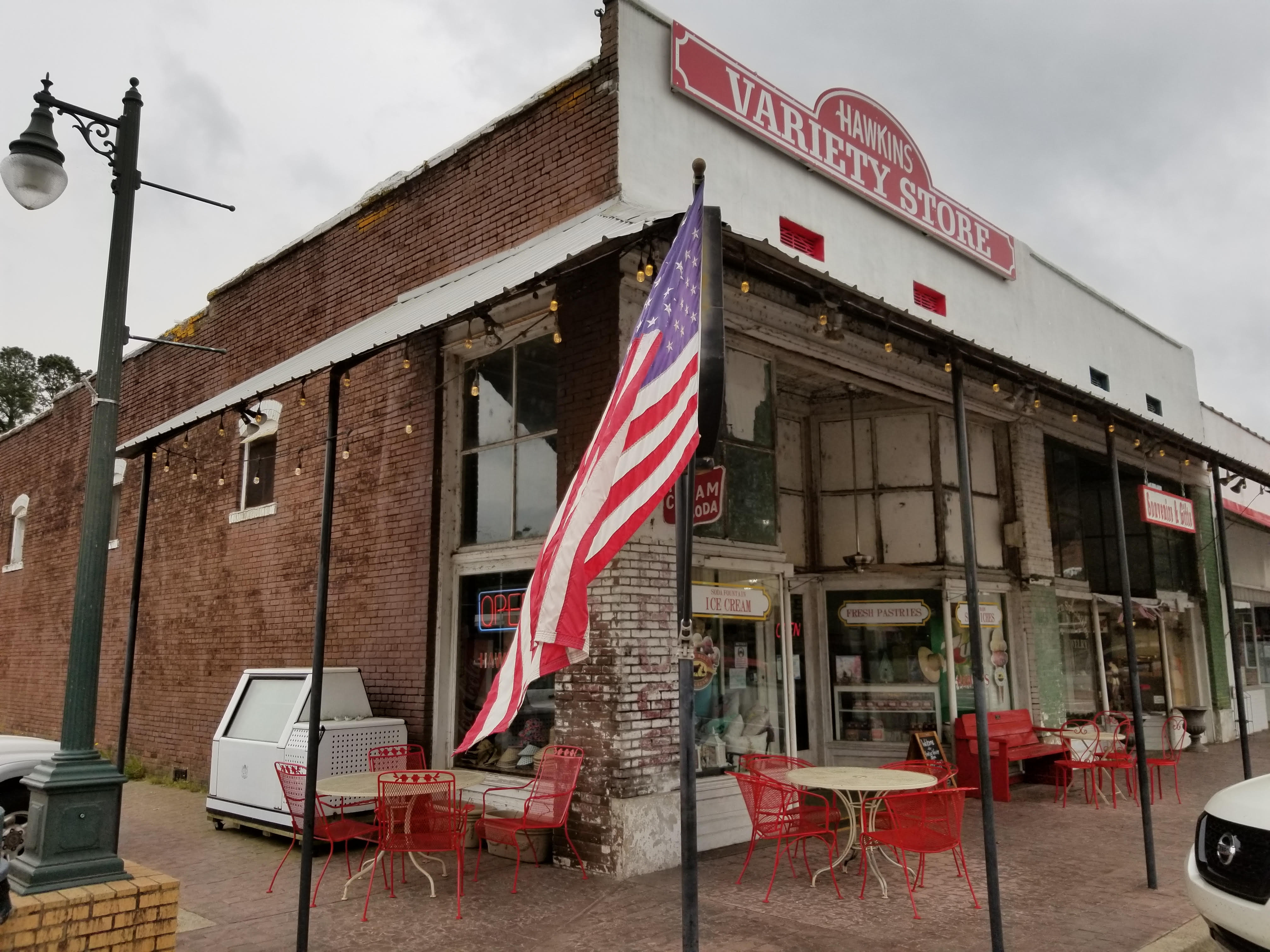 The Pike Country Courthouse, which is on the National Register of Historic Places and built in an Art Deco style, can also be seen downtown.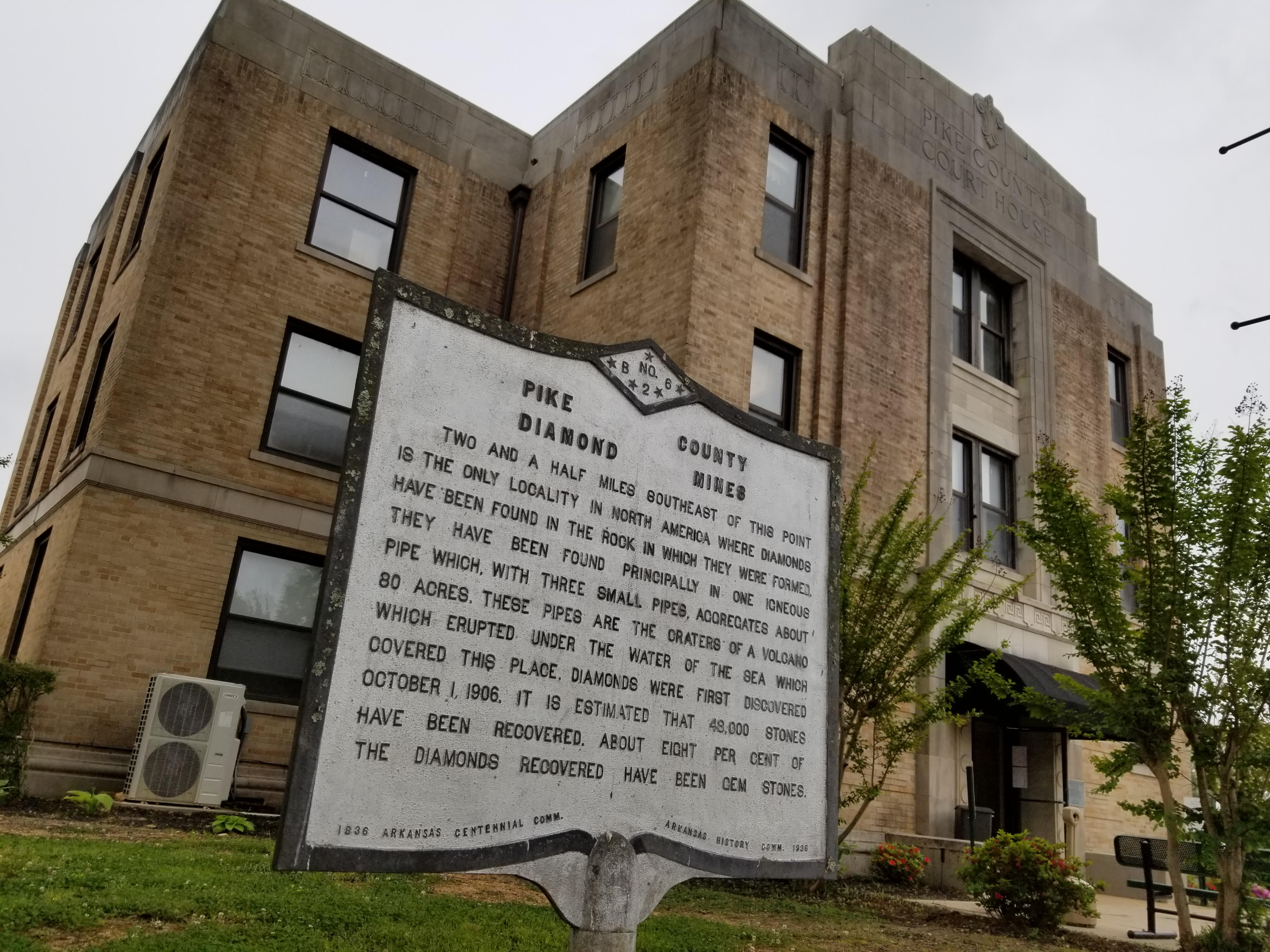 Also in town is the Ka-Do-Ha Indian Village and museum. Yellow signs point the way to this spot from downtown. This site shares the story of the Kadohadacho and was discovered by an amateur archeologist in the early 1960s. The site has a field where you can dig for arrowheads and has a small onsite museum that tells more about the Kadohadacho.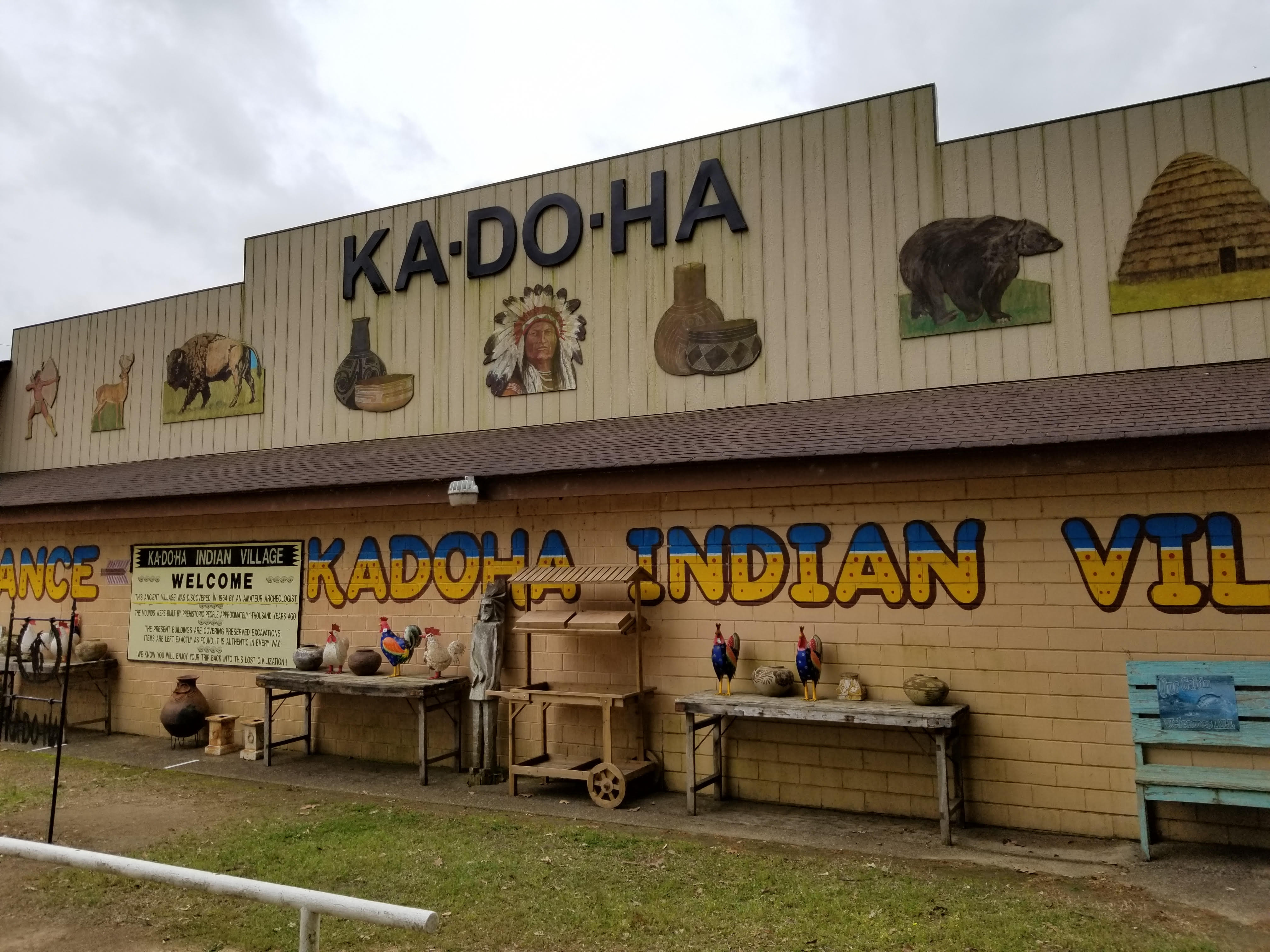 Boating, fishing and camping are also popular in the area due to nearby Lake Greeson. The 7,260-acre lake is known for fishing, boating, scuba diving and water sports, so it can be a destination in itself. Recreation areas are located around the lake and there is also an ATV trail called the Bear Creek Cycle Trail. Daisy State Park is located on its north shore. The Little Missouri is also known for its bass and trout fishing.