Fanciful creations found at Mid-America Science Museum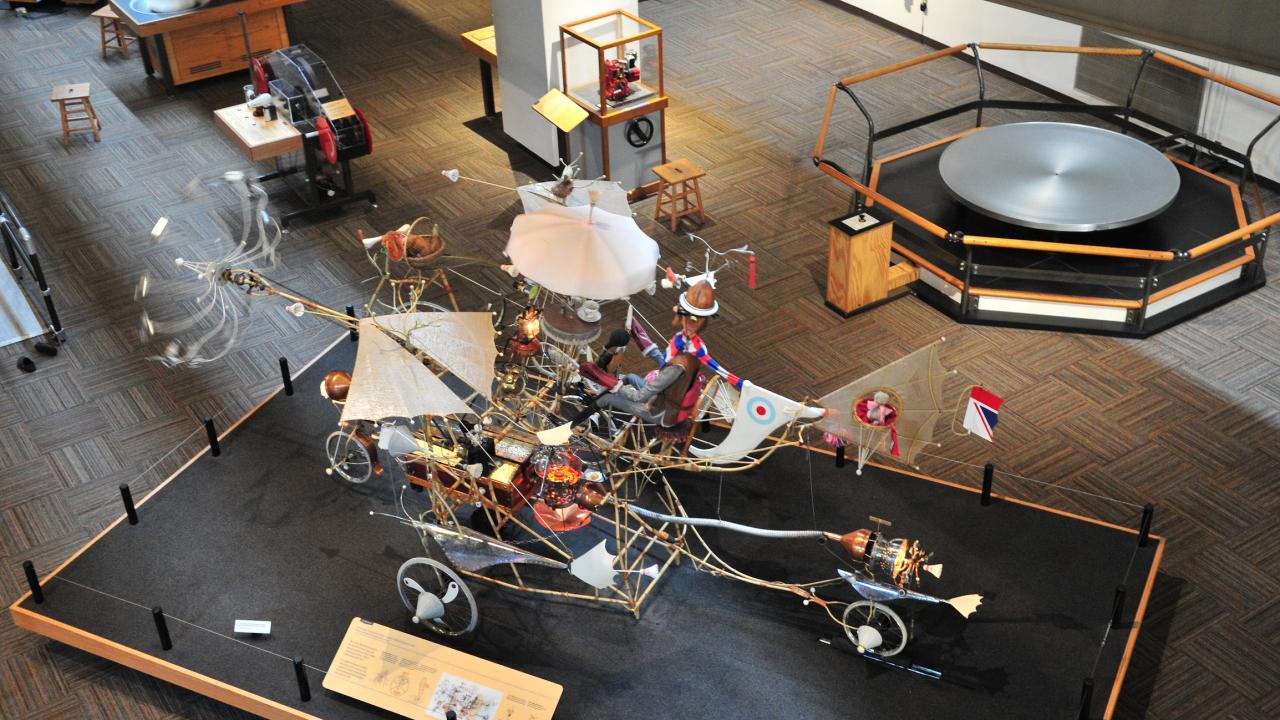 Mid-America Science Museum in Hot Springs is Arkansas's largest hands-on science center. 
There are more than 100 exhibits and workstations to explore while here. Among the many interesting items to see there are four fanciful creations of Rowland Emett. Emett, 1906-1990, was born in London and is probably most well known for his commissioned creations for the movie Chitty Chitty Bang Bang. 
Mid-America Science Museum is the only museum in the nation to have his works as part of a permanent display.  If you have visited, you are more than likely familiar with these playful works of kinetic art as they have been part of the museum's collection for over four decades. 
The Featherstone-Kite Openwork Basketweave Mark Two Gentleman's Flying Machine is a showcase piece of the collection. Created in 1962, a pilot known as C. Wilfred Featherstone-Kite, with his trademark scarf, mustache and goggles, controls the machine and all its intricate workings from the ground floor of the museum.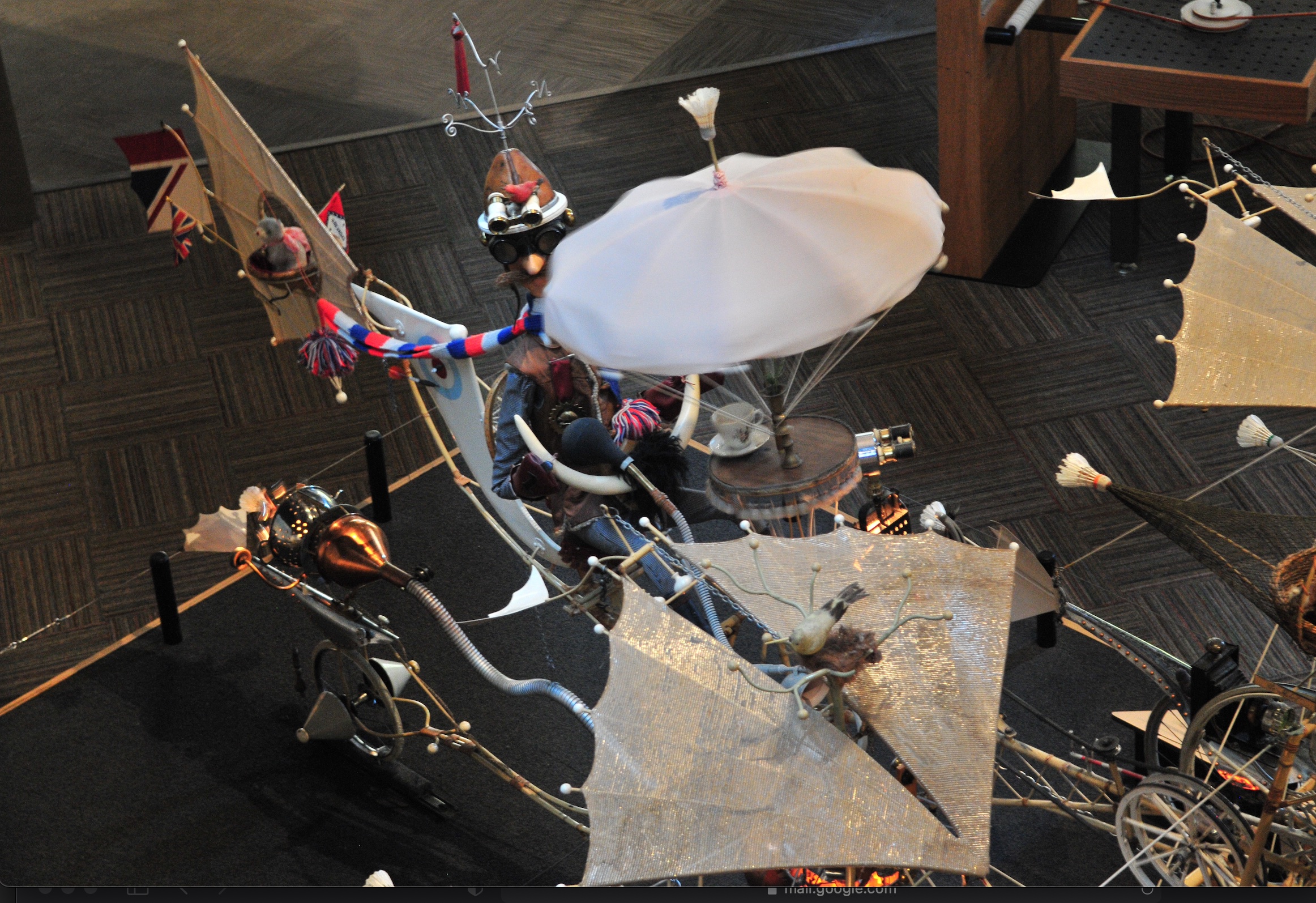 On the first floor of the museum, you encounter the Little Dragon Carpet Sweeper, created in 1968 and designed for Chitty Chitty Bang Bang. The eyes of the machine add an interesting element to the household invention.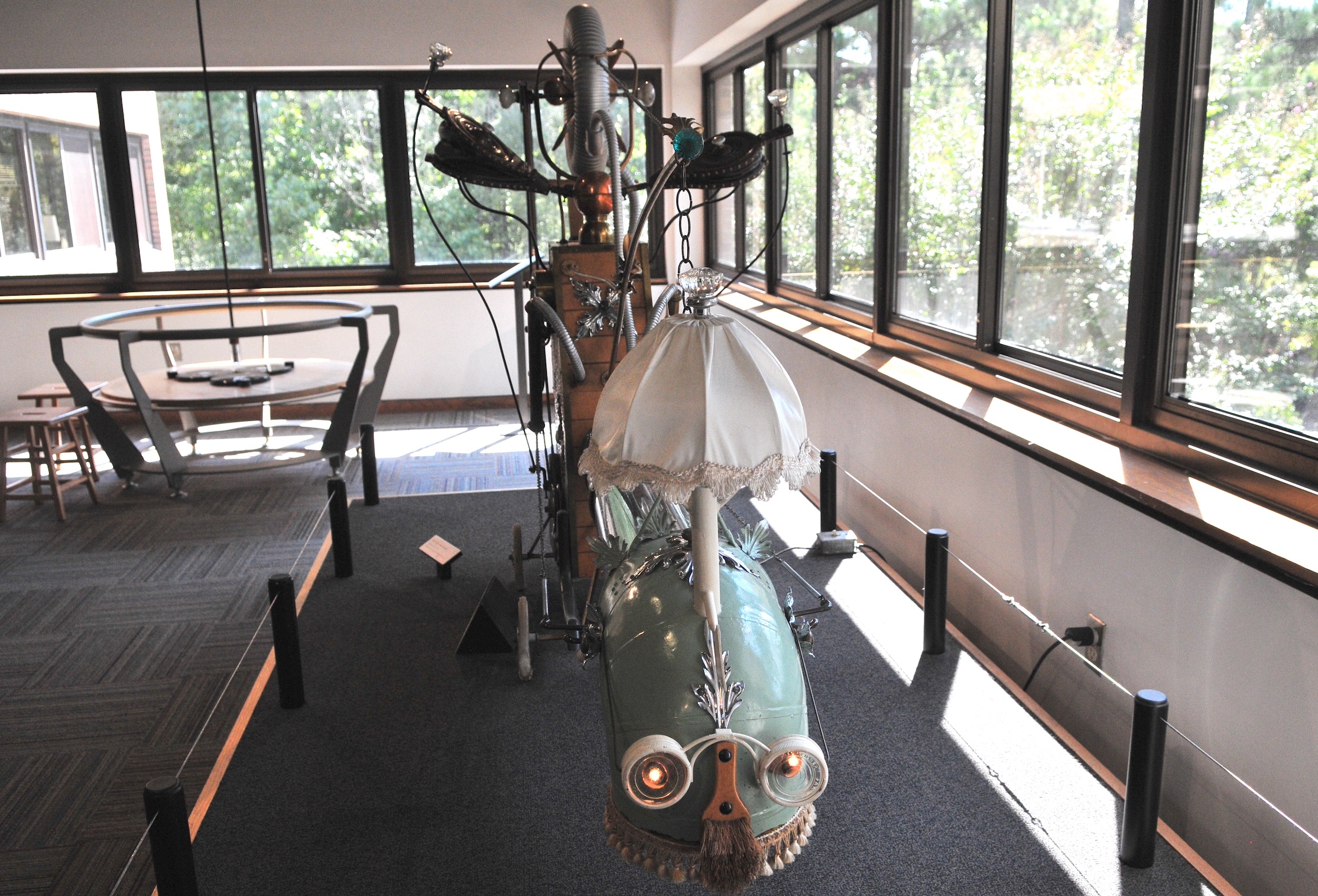 The Hot Air Rocking Chair was also designed for the movie and seeing the design in person, with the slippers at ever ready for an occupant, is a calming sight.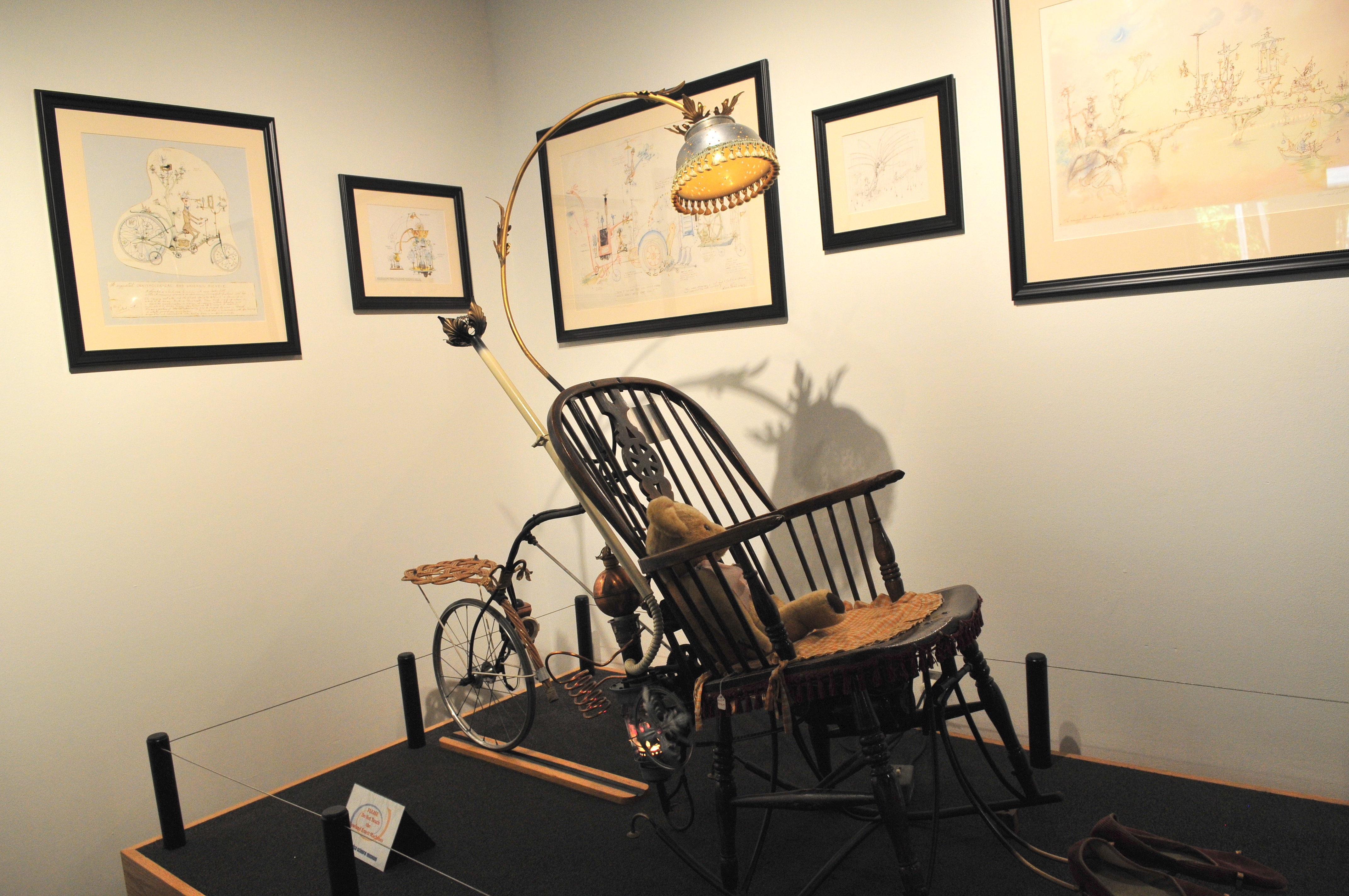 Other works of his at the museum include the Visivision Machine, created in 1968. When you look at this work you are pulled in by the sight of a gramophone with a framed screen and an assortment of lights that lead one to take a closer look to decipher just what they are looking at.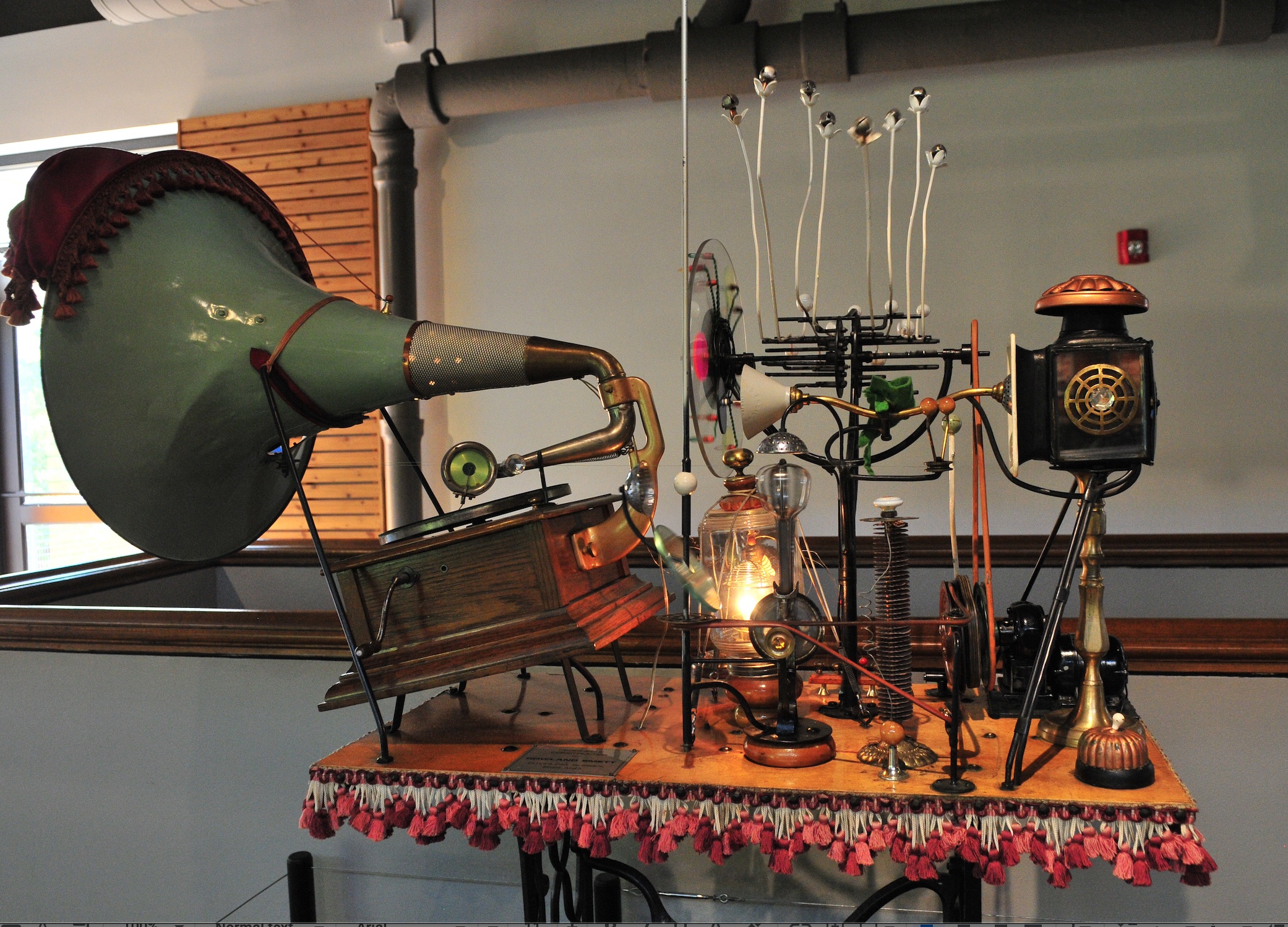 Along with these creative sculptures, Mid-America Science Museum is also home to features such as the Bob Wheeler Science Skywalk, the world's largest conical Tesla coil, and DinoTrek, the state's first permanent outdoor dinosaur exhibit.