Fayetteville Ale Trail Features Seven Breweries
Editor's Note: This feature was written in 2013. The trail now boasts more than 10 breweries. Keep up to date on the latest brewery information at www.fayettevillealetrail.com.
Local breweries have been popping up all over Fayetteville recently, adding to those that the city welcomed years ago. With so many foamy offerings, the Fayetteville Visitors Bureau did something smart and wonderful to help people enjoy them.
It created the Fayetteville Ale Trail, Arkansas's first craft beer tasting adventure featuring all local breweries. This self-guided beer tour lets visitors and residents experience local breweries and engage with brewmasters while learning about their craft.
"We're so excited to launch the state's first ale trail. These types of tours are very popular in other states and we want to show off our own unique craft-beer scene all while creating a fun experience for our locals and visitors," said Fayetteville A&P executive director Marilyn Heifner. "Fayetteville and Northwest Arkansas already have an energetic and vibrate nightlife and dining scene. A tour featuring local breweries will further complement and encourage that atmosphere."
The Fayetteville Ale Trail features seven breweries: Apple Blossom Brewing Co., Core Brewing and Distilling Co., Fossil Cove Brewing Co., Hog Haus Brewing Co., Saddlebock Brewery, Tanglewood Branch Beer Co., and West Mountain Brewing Co.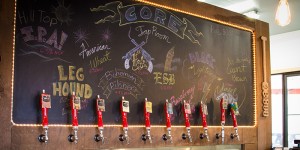 You can pick up a passport for free at the Fayetteville Visitors Center located on the downtown square at 21 S. Block Ave., or at any of the breweries. When you visit a brewery, get your passport stamped. Completed passports can then be mailed or brought to the Visitor Center for a free "I Completed the Fayetteville Ale Trail" decal.
Additionally, a Silipint commemorative glass is available for purchase at the Visitors Center and select breweries for $10.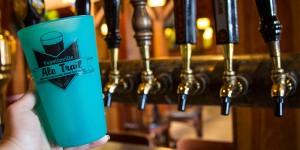 For more information about the Fayetteville Ale Trail, profiles of each brewery and updates visit www.fayettevillealetrail.com.