Fern Hollow Trail at White Oak Lake State Park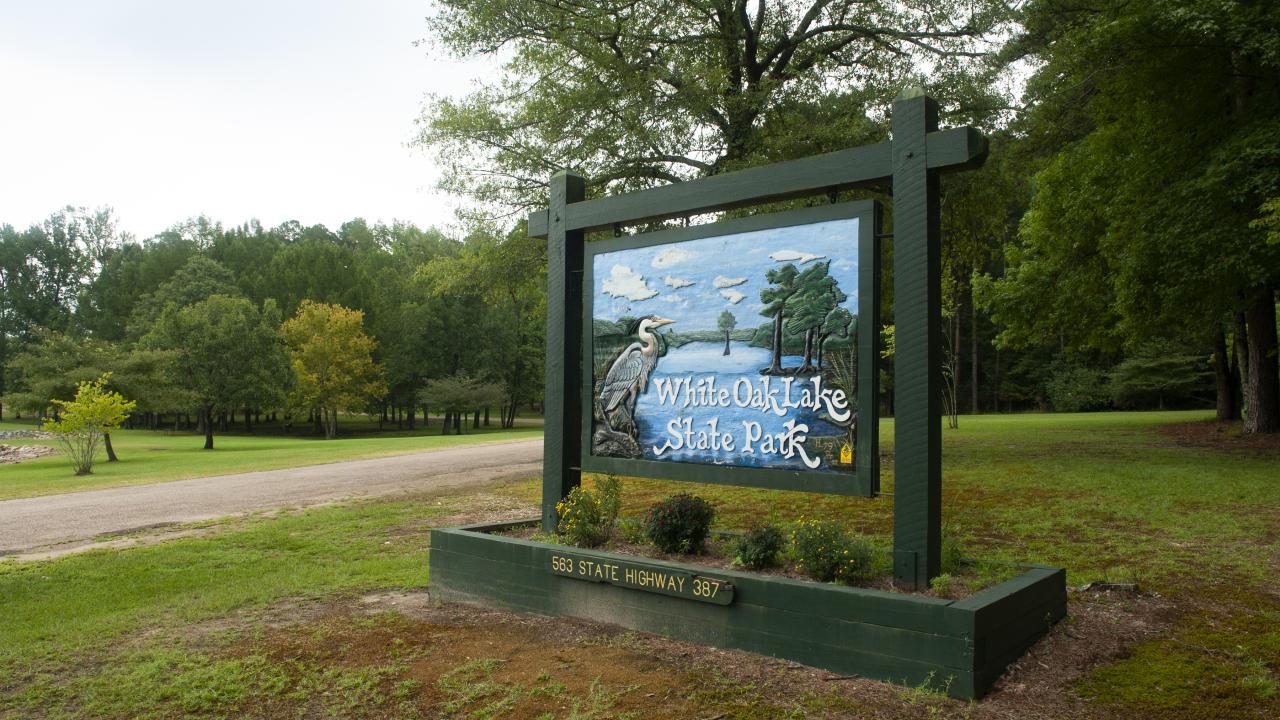 I recently had the chance to check out the Fern Hollow Trail at White Oak Lake State Park near Bluff City. The park is located on the shore of Lower White Oak Lake and is well known for its fishing. For those on the lookout to get some biking or hiking in while visiting the park, this 9.8-mile loop trail (open to both hikers and bikers) is a nice option. The trail winds through loamy sandhills terrain and a beautiful assortment of trees including oak trees, beech, and Loblolly pines. And of course ferns!
The trail actually gets its name from the resurrection ferns that can be seen growing on the trunks of trees along the trail. The route is very well-marked with white blazes with a red square in the middle of it.
While on the trail, I saw two white-tailed deer and three heron taking flight from White Oak Lake. Speaking of the lake, there are many views of it through the trees from the route. We also came across a bench along the way where you can sit and soak up a nice view of the lake too.
If you aren't up for a mountain bike ride or just want a short hike, there are three other trail options at the park too. The Coastal Plain Trail is a 3-mile route that gets it name from the geographic region the park is located in. The Beech Ridge Trail (2-miles) and Spring Branch Trail (1/3 mile) are also other options. Of note—the only route open to mountain bikers is the Fern Hollow Trail. Hope to see you out on the trails sometime!