State parks across the U.S. are set to celebrate the start of the new year with First Day Hikes on January 1. These hikes offer a chance to begin the New Year connected with nature.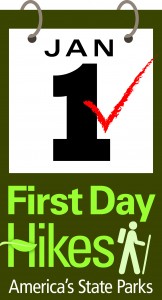 Arkansas's state park system includes 140 trails totaling 388 miles. Those interested in the event can explore a trail on their own venture or join a state park interpreter on a guided hike. Remember all hikes are weather dependent so call ahead before you head to a park.
Last year, America's State Parks hosted 22,000 people who hiked over 43,000 miles nationwide during the program.
New this year, the American Hiking Society will join America's State Parks to support the program.
The first program took place over 20 years ago at the Blue Hills Reservation, a state park in Milton, Massachusetts. Through the years, other states have joined the program by offering First Day Hikes and other outdoor programs on New Year's Day. This will be the third straight year all fifty states are participating in the event. Each year, over 720 million people visit America's State Parks and contribute over $23 billion to the national economy. Click here for a list of First Day Hikes in Arkansas.