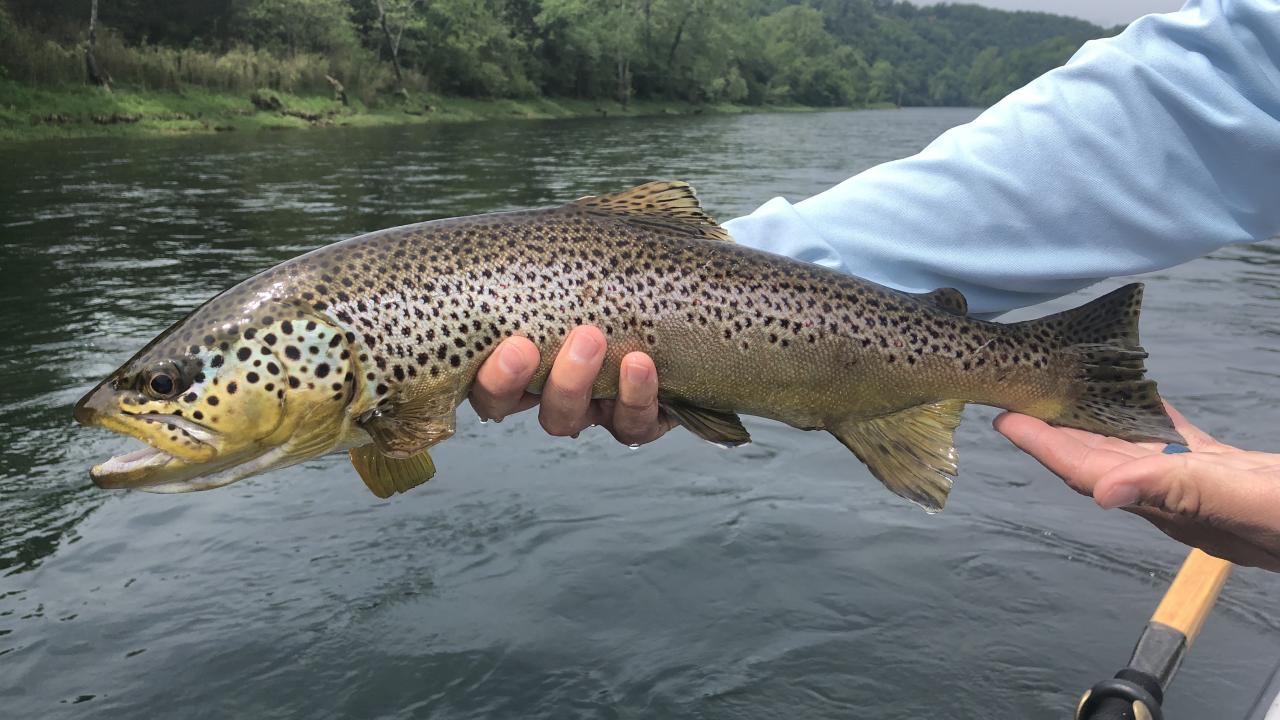 The White River in Arkansas is a well-known trout stream across the globe. Arkansans feel lucky to have such a fishery in their backyard. Visitors flock to it for the experience of catching trophy trout. Just watch the video below by Bluff Line Media and you'll see why.
While fishing with spinning rods from johnboats has always been popular, fly anglers are increasing in numbers.
The tailwaters of the famed White below Bull Shoals Dam are known for ranges in the 30-plus-pound for browns and 19-pound rainbows. Guide services, full-service marinas, resorts, camping and cabins are all available in most of the trout zones of the state.
The trout fishing industry plays a vital role in Arkansas outdoor recreation and travel. The season never closes. In fact, some of the largest catches are made during the cooler seasons, although fishing the spawn is discouraged. Regulations and catch-and-release districts are outlined in information available at sporting goods stores, marinas and wherever licenses/permits are sold.
Buy your trout fishing license online at www.agfc.com.