Florence Price, groundbreaking composer
You're probably familiar with William Grant Still as a major figure in the world of classical music and opera. Still, who grew up in Little Rock, broke barrier after barrier in his career as an African-American composer: first to have a symphony performed by a major orchestra, first to conduct a major orchestra himself, and first to have an opera performed by a major opera company and then on national television. But did you know that Still had a female counterpart, a childhood friend and contemporary who broke many of the same barriers and also grew up in Little Rock? Neither did I, but thanks to the work of James Greeson, music professor and documentarian at the University of Arkansas and Karen Walwyn, professor and Steinway artist at Howard University, the life and music of Florence B. Price are finally coming into the light.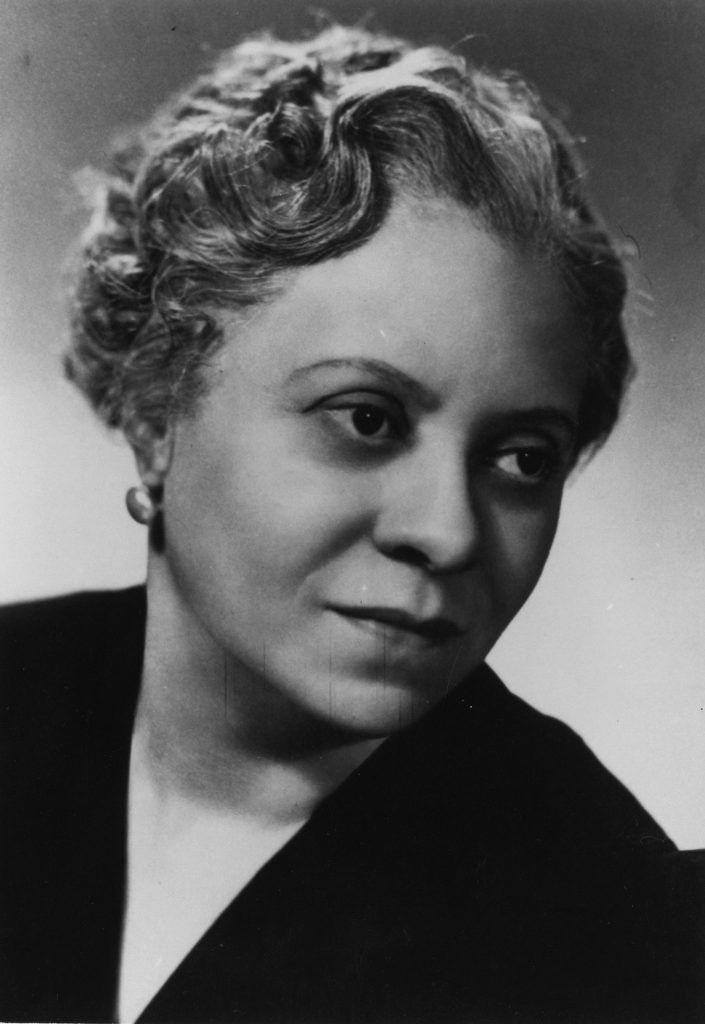 Florence Beatrice Smith was born in 1887 in Little Rock, Arkansas. Her father was an inventor and a dentist with a thriving practice, and her mother was a music teacher who was active in community affairs; together, they encouraged their daughter's early interest in music. Florence was something of a prodigy—she performed publicly for the first time at the young age of four. After graduating in 1903 as valedictorian from Little Rock's Capitol Hill School (one of two city schools for African Americans at that time), she went on to study at the prestigious New England Conservatory in Boston, earning degrees as an organist and piano teacher in 1907. She returned to Arkansas and taught music until 1910, at which point she moved to Atlanta to take over the music department at Clark University.
In 1912, she returned to Arkansas again, to marry the lawyer Thomas Price, with whom she had two daughters, as well as a son who died as an infant. She set up a music studio from which she gave piano lessons, and she also wrote and published piano pieces. But the Little Rock Florence experienced upon her return was very different from the one she had been born into 25 years earlier. Race relations had been souring steadily since before the turn of the century, and Jim Crow laws had cost her father the wealthy white patients and social standing he had once enjoyed. Despite Florence's pedigree and credentials, she could not gain acceptance into the state Music Teachers Association.
Things came to a head in 1927 when John Carter was lynched on the corner of Broadway and West 9th Street—on the site of what is now the Mosaic Templars Cultural Center, and near Thomas Price's law office. The family moved to Chicago. There, though the marriage ended in divorce, Florence fell in with a crowd of friends and colleagues who admired and supported her. With encouragement, she began submitting her works to competitions, and in 1932, her "Symphony No. 1 in E Minor" won first prize from the Wanamaker Foundation, which attracted the attention of the conductor of the Chicago Symphony Orchestra. Her symphony—the first ever by an African-American woman composer to be performed by a major American orchestra—premiered at the Chicago World's Fair in 1933, just two years after William Grant Still's "Afro-American Symphony" did in Rochester, New York.
Over the course of her career, Florence Price published more than 300 compositions, but one in particular achieved a special resonance, thanks to world-renowned contralto Marian Anderson, who deeply loved Price's work. After the Daughters of the American Revolution denied Anderson the opportunity to perform for an integrated audience at Washington D.C.'s Constitution Hall, Franklin and Eleanor Roosevelt (the latter of whom resigned from the DAR over the matter) arranged for a concert on the steps of the Lincoln Memorial. On Easter Sunday, 1939, Anderson sang for 75,000 live fans and hundreds of thousands more over the radio, and she closed her performance with Price's "My Soul's Been Anchored in the Lord."
In spite of her success and achievements, Florence Price has been all but lost to history outside of the music world. She died in Chicago in 1953, much of her music lost. In 1964, an elementary school in that city was renamed in her honor; it has since closed. But Price is finding her place in history, both in Arkansas and elsewhere. In 2015, University of Arkansas professor emeritus James Greeson released a documentary entitled "The Caged Bird: The life and music of Florence B. Price," and recordings of her works have surged in recent years. Not long ago, a Chicago family who moved into Price's former home unearthed a trove of compositions that had been lost for more than 30 years; they have been edited by former University of Arkansas professor Dr. Barbara Jackson, and now pianist and professor Karen Walwyn is raising funds to produce a four-disc set of recordings. Walwyn is also engaged in a tour of performances of Price's work throughout the eastern region of the U.S. And here in Little Rock, the newly renovated Robinson Center has dedicated an atrium space to her memory. Her name appears, etched in stone, just outside a ballroom named for her friend William Grant Still.
Listen here to a recording of Florence Price's "Concerto in One Movement," performed by Karen Walwyn with the New Black Music Repertory Ensemble of the Center for Black Music Research:
For more information about the life and work of Florence price, visit www.florenceprice.org.