Follow the Aroma to the Arkansas Cornbread Festival Saturday in Downtown Little Rock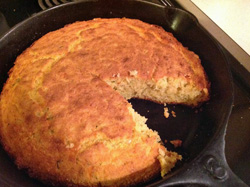 If there is a classic Southern food, to many it just may be cornbread. We can thank the Native Americans for its origin, which means it was enjoyed by the colonists in New England.  For whatever reason, over the years it has evolved to be a Southern thing. This simple but popular staple is being honored once again during the 3rd Annual Arkansas Cornbread Festival, Saturday, November 2 in downtown Little Rock.  Hours are from 11 a.m.-4 p.m.
Both amateur and professional chefs bring their best cornbread to the event. The activities are spread between the 13th to 15th blocks of South Main. All competitors vying for several prizes will be set-up in the Bernice Garden with voting taking place from 11 a.m. until 1 p.m.  Winners will be announced shortly before 2 p.m.
Be prepared to stay for the rest of the festivities, including music, a kids area, a food truck court, and servings of cornbread as long as it lasts.  There will be live broadcasts from radio station Point 94.1 FM, and Jones HD Films will be around shooting a documentary.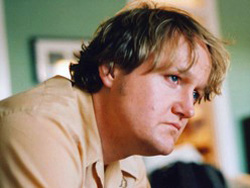 Entertainment provided by Oxford American includes performances by Monkhouse, Rosen Music Little Big Band, Greg Spradlin (photo right) and The Libras, Gerald Johnson Quartet, Bluesboy Jag and the Juke Joint Zombies, 3-3:45 p.m.
Discounted tickets ($7 adults, $3 children 6-12) can be purchased online  until 5 p.m. Friday, November 1.  Tickets the day of the event are $10 for adults and $5 for children ages 6-12; ages five and younger are free.
Front photo courtesy of Today's THV, Channel 11