Food, fur, flourishes and more
Along with the excitement that always surrounds the dawning of a new year, the first week of January offers some interesting events flying low under the social radar. Did you resolve to try more new things in 2017? This should get you started.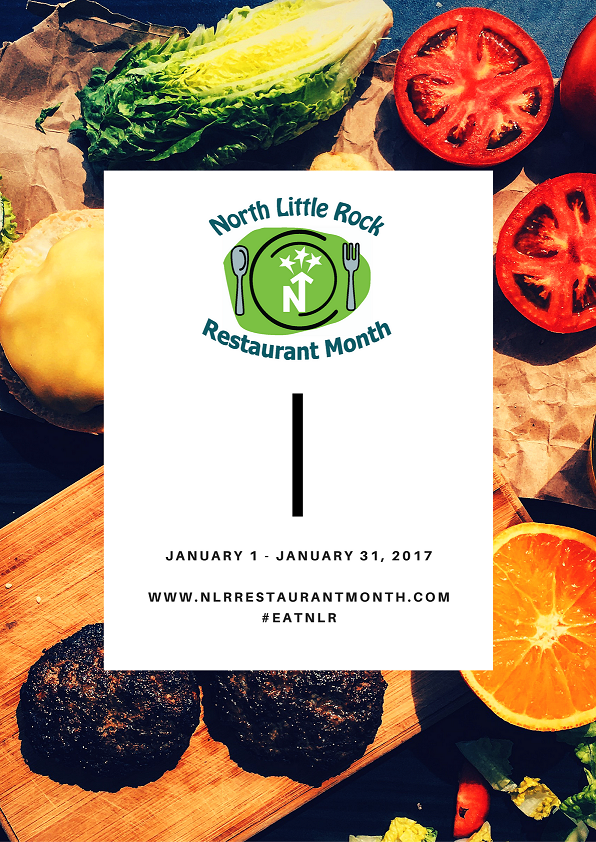 The month of January is Restaurant Month in North Little Rock, which is not only a great excuse to get out and try some new spots, but you can win prizes for participating, too. Simply post a photo of your NLR meal on Facebook or Instagram using #EatNLR to enter. You can also exchange dining receipts from North Little Rock restaurants for free tickets to see the Little Rock Trojans play Appalachian State on February 5. For more information and complete rules, visit https://nlrrestaurantmonth.com.
Thursday, January 5 marks the start of Arkansas's first-ever furcon, known as ArkConsas, which will be held at the Embassy Suites in West Little Rock. A furcon (short for "furry convention") is a gathering of people who are into anthropomorphism—that is, fictional non-human characters with human traits and personalities. A typical convention features workshops and panels, artists and dealers, and, oftentimes, people dressed up like animals. Don't believe it? Check out the event website: http://www.arkconsas.com.
In early 2015 lawmakers were so distraught about our collective bad penmanship that they passed a bill mandating the teaching of cursive in all schools. Why not do them one better and take a calligraphy class? At Outfitters of Little Rock is hosting a three-hour class on Saturday, January 7. The class is appropriate for all levels and costs $100, which includes all implements and materials. Learn more or register here.
Have a hobby you'd like to turn into a career? Head over to the "Passion to Profit" entrepreneurship workshop, also on Saturday. This two-hour networking and education event will cover business basics like funding, branding and finance, and will feature a special talk by Linda Rowe Thomas, a self-made fashion designer whose creations are favored by celebrities and have been shown numerous times at New York Fashion Week. Not bad for $20! Starts at 10 a.m.;registration here.
Finally, history buffs and Civil War enthusiasts take note: The MacArthur Museum of Arkansas Military History will host a special talk and presentation on David O. Dodd, a.k.a. "Arkansas Boy Martyr of the Confederacy," at 2 p.m. on Sunday, January 8. Dodd was traveling through Union-held Little Rock in December of 1863, carrying with him a journal containing letters for some business associates of his father. Unfortunately, when he was stopped by a Union soldier it was discovered that the journal also contained the positions of several Union troops, written in Morse code. Things did not end well for Dodd, but his story did inspire a stunning stained glass window that now hangs in the museum. More info on the event can be found on LittleRock.com.