Four Parks, Four Adventures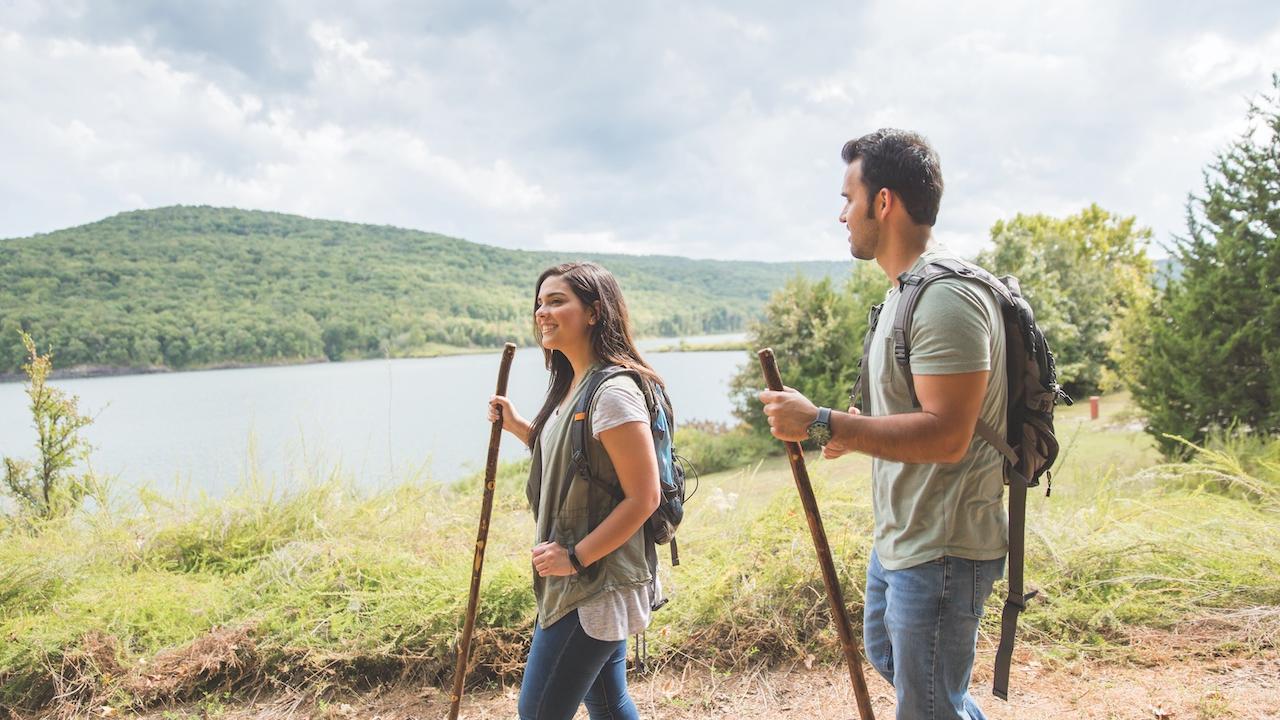 Each of the four state parks in Western Arkansas' Mountain Frontier offers a unique experience. Hit the high points atop Mount Magazine and Queen Wilhelmina. Feel the rush of the Cossatot, a National Wild and Scenic River. Enjoy the stillness of Lake Fort Smith. Here's a look at what makes each one special, what we love most about each and what to know before you go.
No. 1 - Mount Magazine State Park
WHAT MAKES IT UNIQUE
Located on the state's highest peak, Mount Magazine State Park is home to one of the most impressive lodges in the state. It boasts 60 guest rooms, indoor swimming, meeting rooms, spa services and workout facilities. It is a destination for nature lovers and outdoor adventurers. It's one of the most dramatic locations for technical rock climbing and one of only two parks in Arkansas to offer hang gliding launch areas.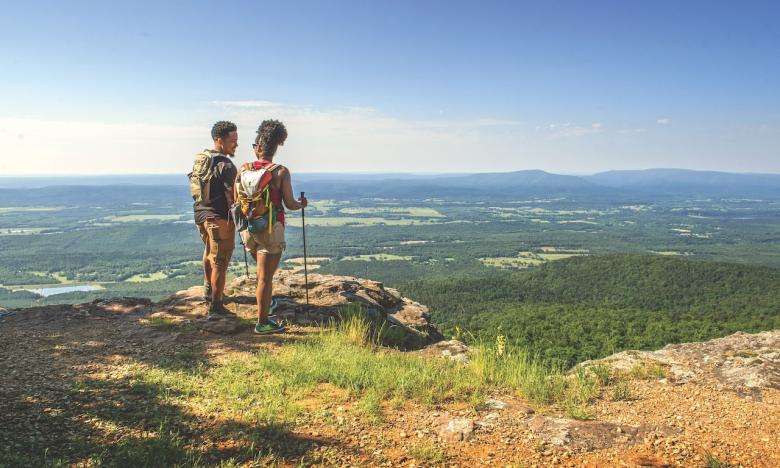 WHAT WE LOVE
The view from the lodge will take your breath away. You can look out over the Petit Jean River Valley below and see Blue Mountain Lake in the distance.
WHAT TO KNOW BEFORE YOU GO
If you prefer more privacy, 13 cabins share the same view as the lodge. Choose from one-, two- and three-bedroom options with kitchens, fireplaces and covered decks with hot tubs. There are also 18 campsites on the mountain. Also enjoy a great introduction to the mountain and its geological diversity on a guided hike or nature program led by a state park interpreter.
No. 2 - Lake Fort Smith State Park
WHAT MAKES IT UNIQUE
This beautiful lake setting provides recreational opportunities for days. The visitors center houses interesting exhibits and fun events that connect the park to its pioneer past, like a log cabin and covered wagon that are on display.
WHAT WE LOVE
Canoeing, kayaking, boating and fishing on the lake. Mountain biking on the Boston Mountain Trail. The park is also the western terminus for the Ozark Highlands Trail, one of the longest hiking trails in the country.
WHAT TO KNOW BEFORE YOU GO
There are 30 campsites, 10 cabins, two group lodges, a bathhouse, a pavilion, several picnic sites, marina with boat rentals and a swimming pool. The lake is the water source for the city of Fort Smith, so there are some restrictions, such as no swimming, but that's where the park pool comes in.
No. 3 - Queen Wilhelmina State Park
WHAT MAKES IT UNIQUE
Dating back to the 1800s, the original Wilhelmina Inn was known as the "Castle in the Sky" for its lofty accommodations atop Rich Mountain, Arkansas's second highest peak.
Today, the fully renovated lodge at Queen Wilhelmina State Park still offers guests a luxurious experience fit for a king or queen with 40 rooms, a restaurant and meeting room.
WHAT WE LOVE
Getting here. The drive along the Talimena National Scenic Byway is a worthwhile experience all on its own whether you travel by car, motorcycle or bicycle – and it's an especially popular route for road cyclists.
WHAT TO KNOW BEFORE YOU GO
In addition to the lodge, the park offers 41 campsites, picnic areas, trails and interpretive programming that highlights the history and scenery of this special place.
No. 4 - Cossatot River State Park- Natural Area
WHAT MAKES IT UNIQUE
This park extends for 12 miles along the National Wild and Scenic Cossatot River. The river forms Cossatot Falls, a rocky canyon with Class IV rapids for experienced kayakers and canoeists.
WHAT WE LOVE
It's incredibly scenic—its four scenic hiking trails span nearly 20 miles. Fun interpretive programs are offered year-round.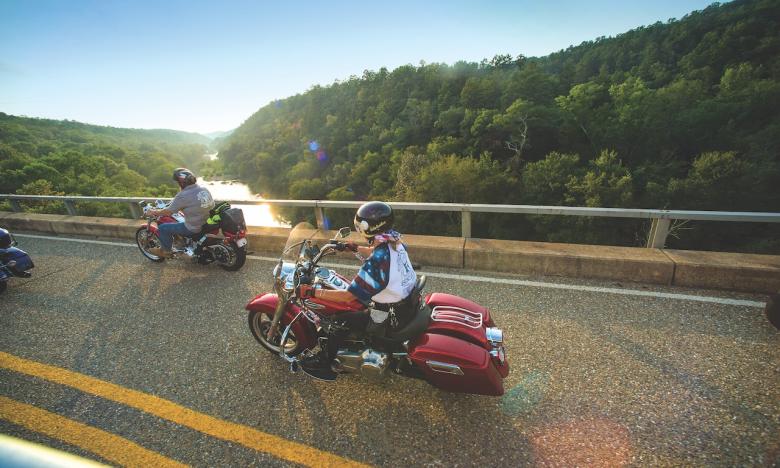 WHAT TO KNOW BEFORE YOU GO
Brushy Creek Recreation Area has picnic areas and restrooms. Camping is first-come, first-serve in the Cossatot Falls Area (six sites), Sandbar Area (15 sites) and Ed Banks Area (two sites). A primitive group camping area is available by reservation at River Ridge Group Camp. The visitors center features exhibits, a meeting room, a wildlife viewing room and a gift shop.