Fourche River Days returns to Perryville April 22-23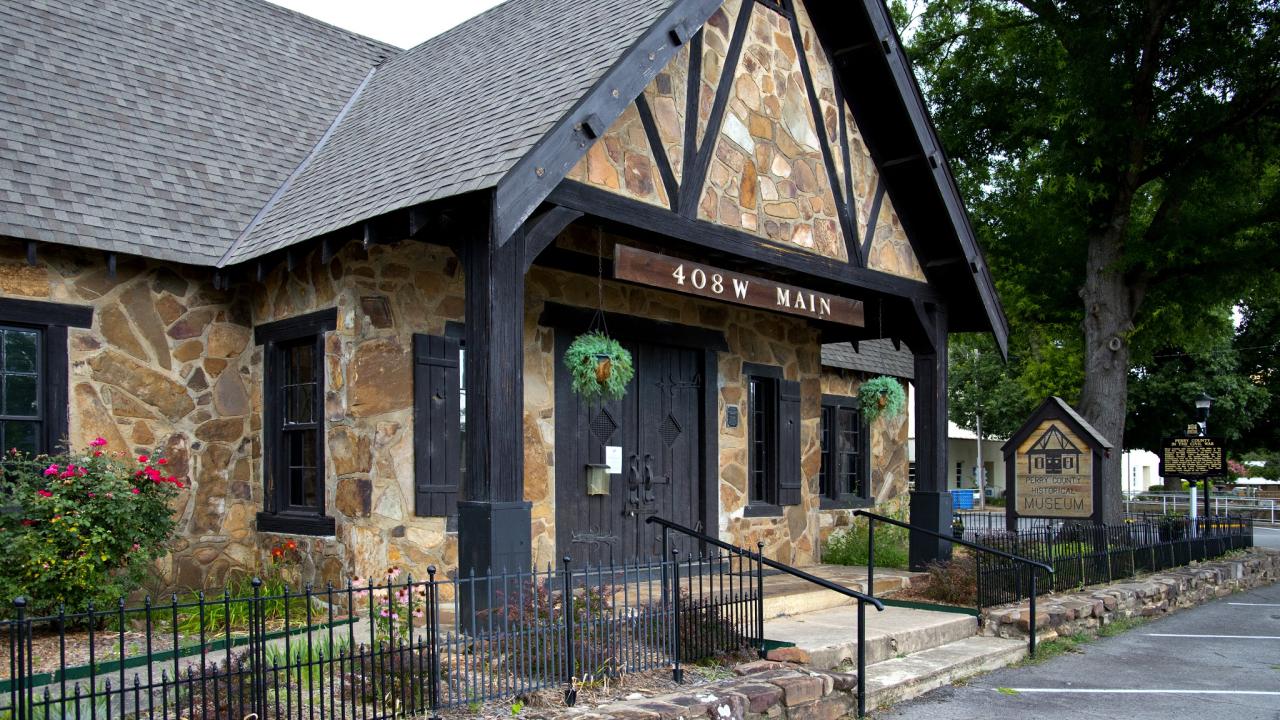 "You have to shake things up a bit," says Patsy Price while considering whether or not she will try the armadillo eggs on offer at the 12th annual Fourche River Days festival, taking place this weekend on the square in downtown Perryville. Price, a former board member of the Perry County Area Chamber of Commerce and a co-founder of the event, isn't sure about the eggs. But it's okay not to be, because the festival's 35 vendors will have plenty of "usual, run-of-the-mill fair food," says Price, ticking off staples like hot dogs, corn dogs, shaved ice, BBQ, cotton candy and funnel cakes.
But food isn't the only attraction of this entertainment-packed event, the majority of which is scheduled on Saturday. The festival opens at 11 a.m. on Friday with the food vendors (get your hot armadillo eggs here!). Folks will have plenty of time to sample their wares before the evening's live entertainment begins at 6:30 with back-to-back tributes to two very different, but not incompatible, musical giants: Elvis Presley and Willie Nelson. Here's hoping Butch Dicus (Elvis) and Wallace Poole (Willie) will perform a duet of "Always on My Mind."
On Saturday, more than 12 solid hours of festivities will kick off at 8 a.m. with a 5K run/walk, proceeds of which will go to support cancer treatments for two area residents. Children's games and activities, including several enormous inflatables, laser tag and paintball, will be open from 9 a.m. to 9 p.m. A car and motorcycle show, horseshoe tournament, and a beauty pageant will also be staggered throughout the day. The evening is will be a music-filled one, beginning with the Cummins Prison Band at 3:15 and closing with the festival's headliner, regional favorites the Trey Hawkins Band.
"We try to get a good blend of rock 'n' roll and country," says James Emerson, who lines up the talent and will emcee the whole event. Emerson says it took months to arrange for the Cummins Prison Band, and though he doesn't care to speculate, there's an implied "for obvious reasons" conveyed by the way his voice trails off. The festival prioritizes local talent; to wit, the act Emerson is looking most forward to is Jase Piker, who is about as local an act as you can get. Emerson isn't shy about admitting his bias: He's just so proud of his talented grandson.
​
The festival began in 2005, just a year after the creation of the area chamber of commerce, as a fundraiser to increase membership in the chamber. "And it just snowballed on us," says Price, eventually leading to the formation of Fourche River Promotions, Inc., to put on the festival independently. That organization's mission, says Price, is simply "to do for Perry County whatever we can." Her love for the area is what has kept her in charge of the festival's vendors and attractions even in retirement. That and the fact that she is, in her words, a "stand-up county busybody" who just wants to know what's going on.