Frontier Days at Historic Washington State Park
A chance to experience life of early Arkansas settlers takes place during Frontier Days at the Hill of Five Trails hosted by Historic Washington State Park February 15-16. During the event demonstrations from many aspects of pioneer life are presented and visitors can learn about survival skills used by Arkansas settlers.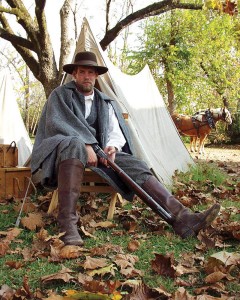 The actual site of Washington, Arkansas was originally a trading area at the conjunction of Five Trails. Early settlers met at this site to exchange goods, crafts and ideas and the establishment of the town fast followed. Historic tours are available at regular pricing. The park, a restoration village preserving one of Arkansas's most prominent 19th century towns, is located on US 278 nine miles north of Hope. The park can be reached by taking Exit 30 off Interstate 30.
In 1973 Old Washington Historic State Park was created and today the town is one of America's premier historic villages. Historic Washington is both a state park and town intermingled. The village is a National Register of Historic Places site and an Arkansas State Park. The park was renamed Historic Washington State Park in 2006 and includes more than thirty carefully restored historic structures that serve as a continuing legacy to life in the town from 1824 to 1889. The town is about 40 miles from Crater of Diamonds State Park. For more information visit HistoricWashingtonStatePark.com or call 870- 983-2684.