The Galaxy Connection in Hot Springs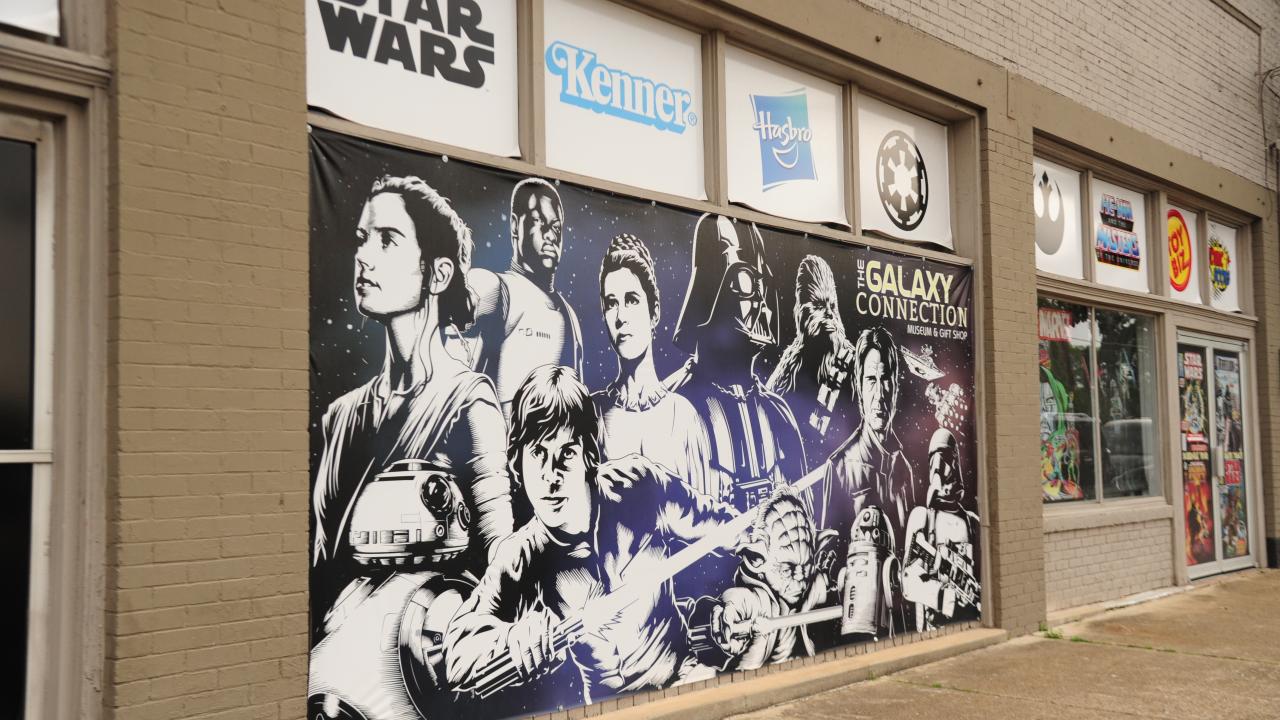 The Galaxy Connection is a vintage toy museum with a vast mission present in its name. The museum is located at 536 Ouachita Avenue in Hot Springs and its overall aim is to highlight the hope that connects us all. 
The museum first opened in 2013 and was initially located in another location in town on Hobson Avenue. "Back then it was just a Star Wars collection of vintage toys," said owner Jon Clowers. "Those were always things in my childhood that inspired me."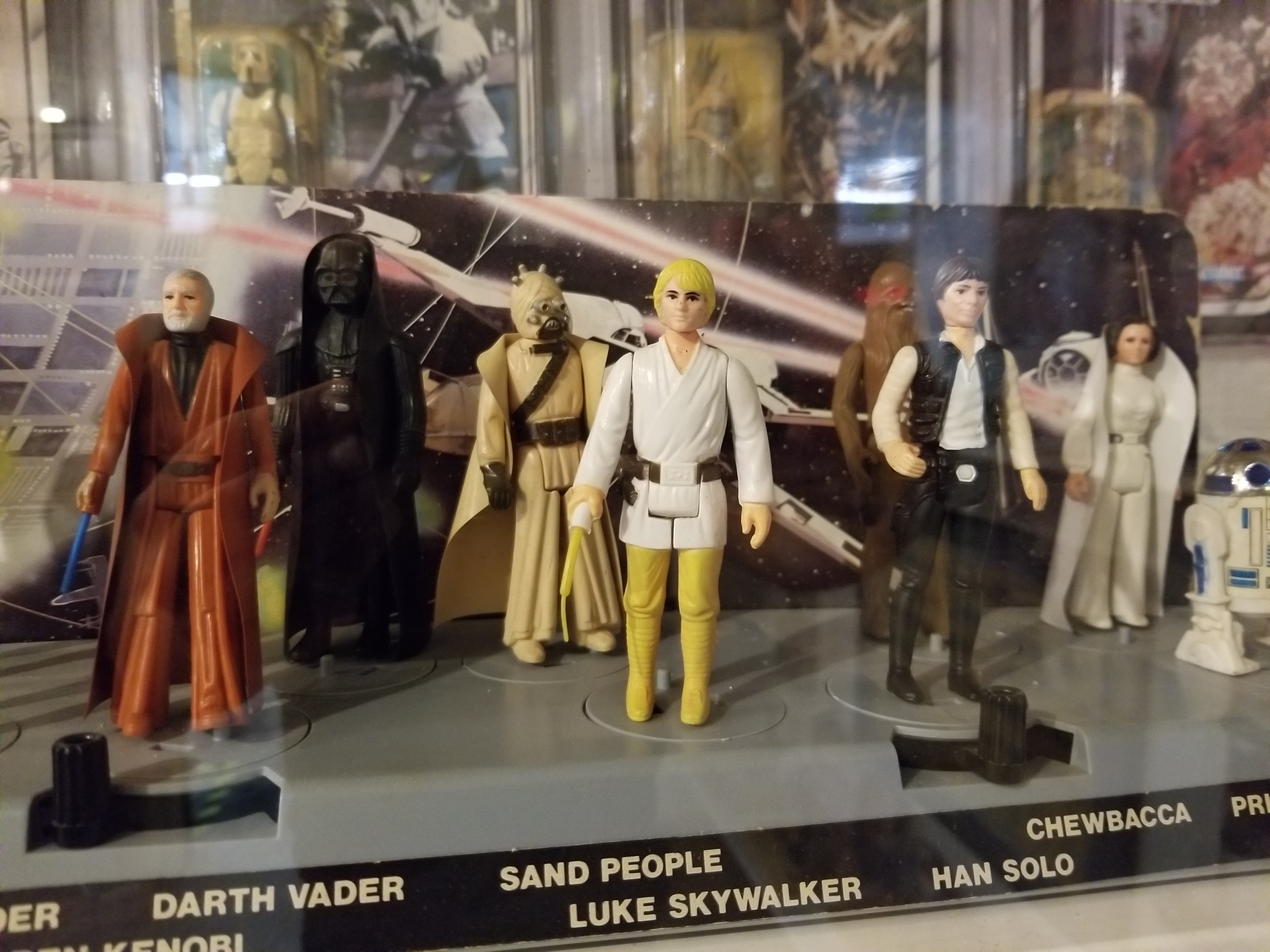 Clowers was born in 1977 when Star War first came out and was inspired by the movie as a kid and its motivational message of hope and redemption.  
The museum, which Clowers co-owns with his wife, was originally a Star Wars toy line that he had started collecting. As the collection grew he eventually acquired some costumes and a new outreach vision for the museum opened up to use the props and costumes to spread hope to others.  
"This became more of our mission work," Clowers said. "Because people wanted us to put on the costumes and go out and visit people. I'll dress up as Superman and meet kids in the schools and talk about bullying. I"ll go to cancer walks. We go into nursing homes. Really all ages. It's even moved into working with men's homes."
Along with the mission, the scope and breadth of items inside the museum has also broadened to include more than Star Wars. People can now visit via private guided tours and inside people are taken back to Clower's childhood and the museum's large collection of 70s, 80s and 90s vintage toys. "It's always fun to see mom and dad bring the kids in here and say, 'this is our childhood, this is what it was like, these are the toys that made us,'" Clowers said. 
The Galaxy Connection is a time capsule of pop culture history and even if one is not into Star Wars or superheroes, there is likely to be another source of joy somewhere within the various rooms. Among the collection are baseball cards, Teddy Ruxpin, Alf, Pound Puppies, Beanie Babies, Garbage Pail Kids, Nintendo and Atari, Transformers, G.I. Joe, He-Man, Barbie, Strawberry Shortcake, Rainbow Bright, Care Bears, Wonder Woman, Cabbage Patch Kids, Marvel and DC superhero characters and more. Among these are showcase pieces like the first Marvel G.I. Joe comic book and the U.S.S. Flagg, a 7 and ½ feet long aircraft carrier and the largest G.I. Joe toy ever made. Some of the collectables date back to the 50s and 60s.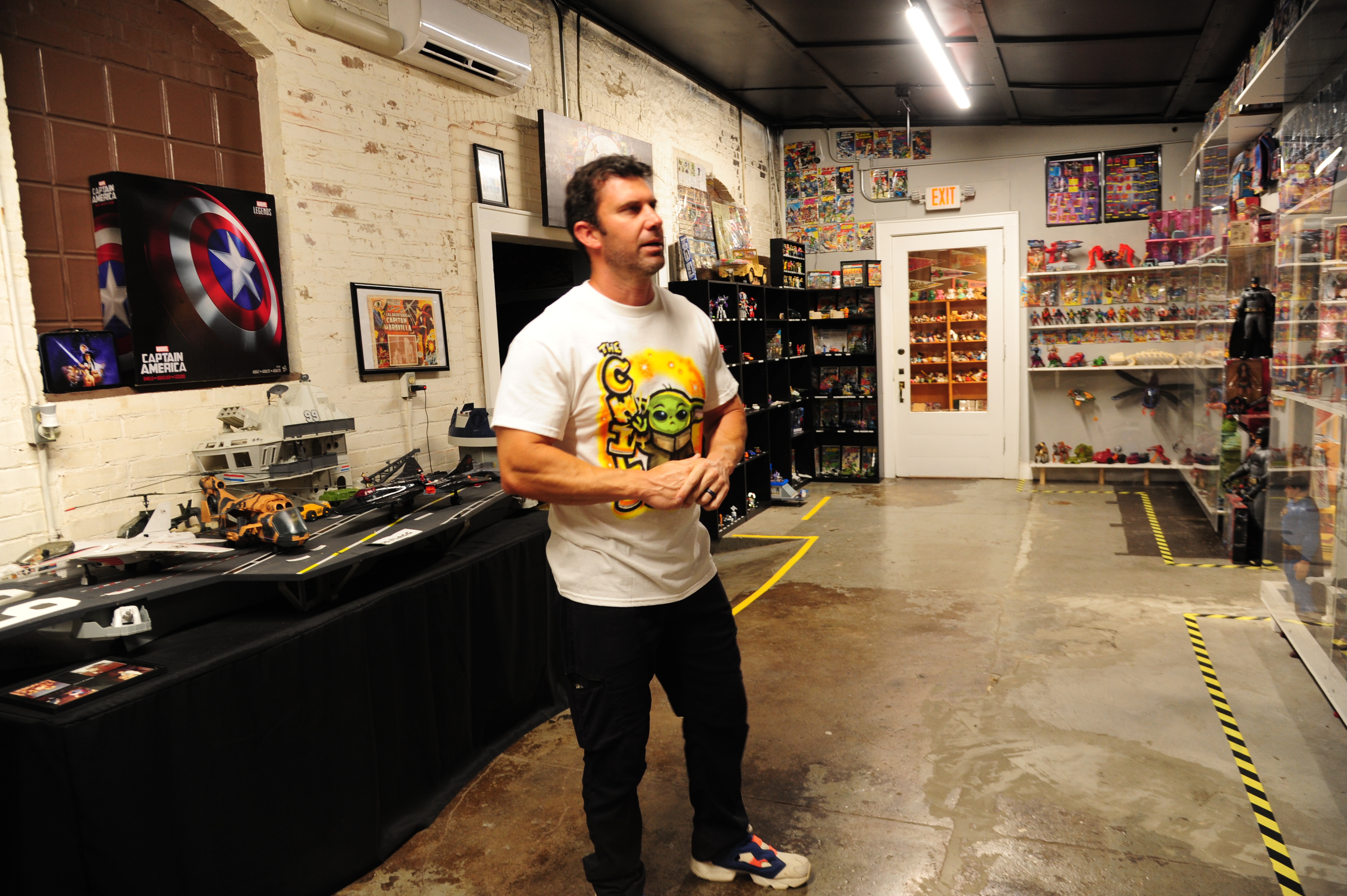 During tours guides give details and backstories of items in the collection and they can tailor a tour to a particular interest too. 
The original Star Wars collection that served as the foundation of the museum can also still be seen. Familiar characters like Luke Skywalker, Darth Vadar, Hans Solo, the Ewoks, and R2D2 are still there and a large collection of the ships, playsets, and action figures that have come out through the years.There are Jedi robes to try on and light sabers to take for a spin. Replicas on site include Hans Solo frozen in carbonite and Darth Vadar.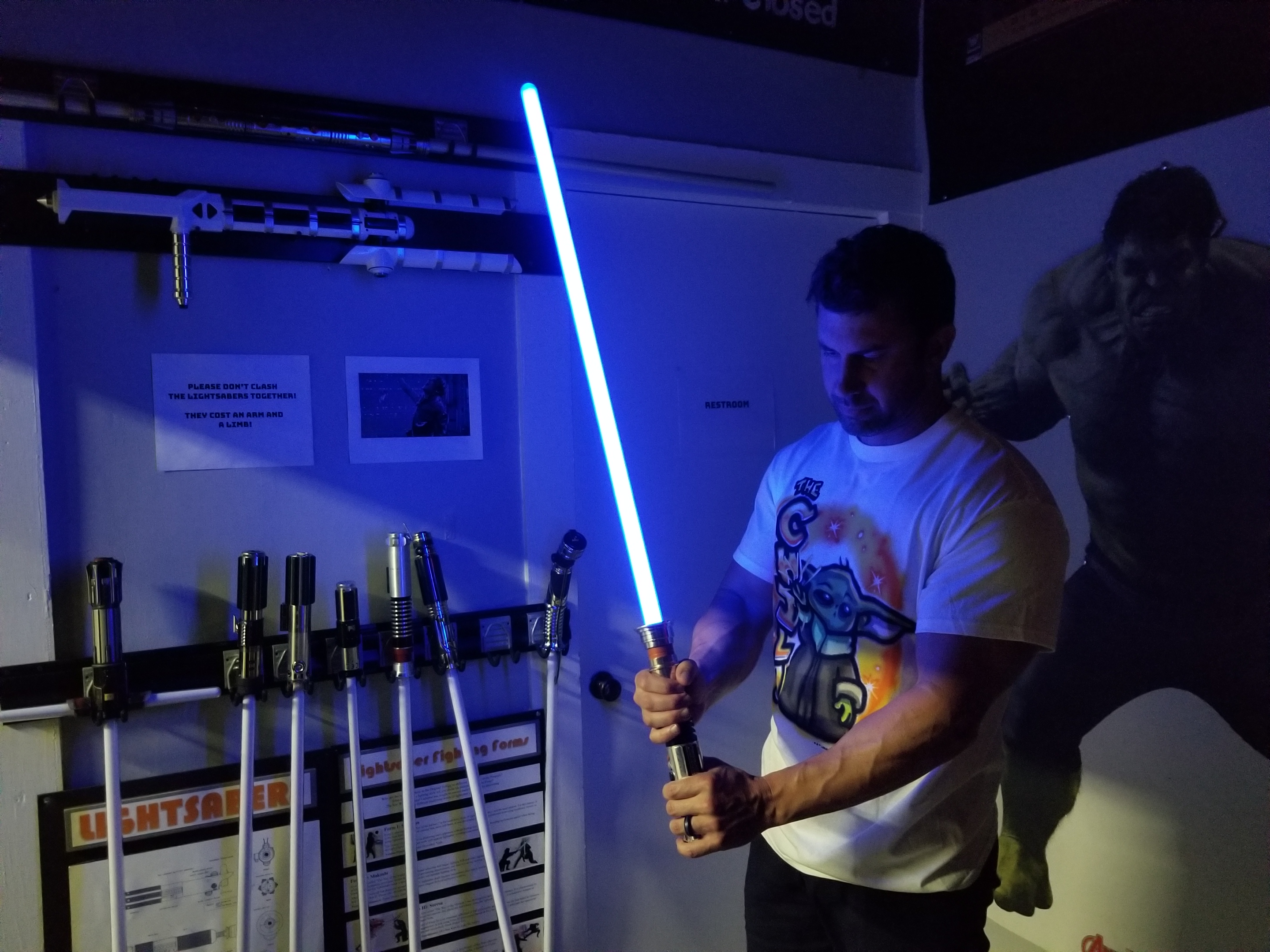 The museum is a side venture for Clowers, who owns a pest control and termite business in town. "Most everything you will see in the museum are things we have found," he said. "Sometimes people will bring things to us and sometimes we are in the right place at the right time to come across an item and fix it and restore it." 
Future plans aimed at evolving the concept of the museum are also on the radar and include eventually moving the museum to a 12-acre property with activities and cabins on site where they can expand their outreach and where people can stay at for an experiential get-away.  
Giving back to the community remains a key foundation of the museum and a main motivator for Clowers. George Lucas, creator of Star Wars, took inspiration from all types of religion, philosophies and history as part of the Star Wars saga. "Its morality story of redemption is a great story and that is why I use it in my outreach," Clowers said. "I'm a spiritual person and I liked how Lucas in the early days said hey I believe in God, I believe in good and evil and that is what he was going for, a good morality story of hope and which path are you going to choose. I think that is very neat and as I'm trying to inspire people that have cancer, that have had 30 surgeries, they need a little encouragement. I like to pull from things like this. Sometimes you are going to have to trust in something you can't see and that is what the Force is." 
For more details on The Galaxy Connection or to book a tour visit thegalaxyconnection.com.