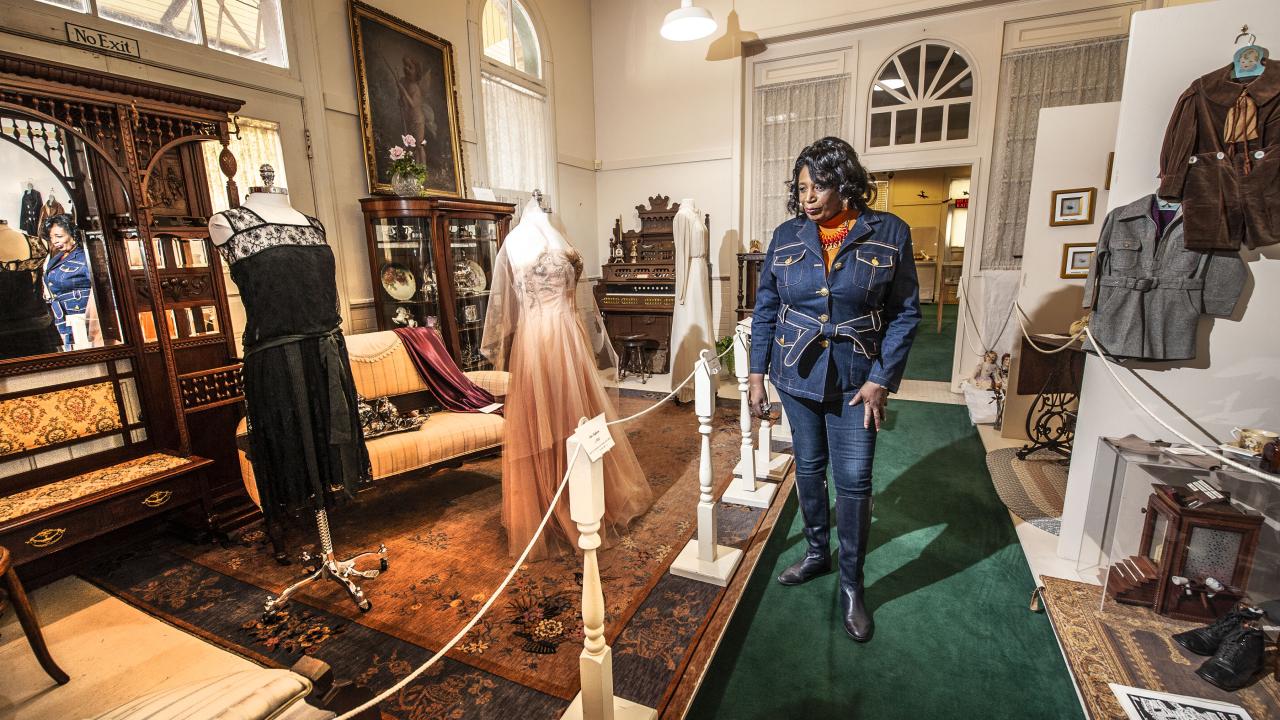 Your Arkansas: Roots Tourism, The Natural State and You
In about 1840, Colonel Sanford Faulkner supposedly got lost in rural Arkansas and had to ask for directions to a log house. Once there, he found a squatter playing the tune "The Arkansas Traveler" on the fiddle. Variations of the Traveler legend became part of the state's treasured lore, and remain so now. Will you become an Arkansas Traveler this year?
Exploring heritage and family is better if we understand how to set about such travel in The Natural State – and beyond – in pursuit of our rich past while also having fun.
We can engage younger family members earlier, too. It's part of the "ancestor pester" brought on by the explosion in DNA research and interest in ancestry sites online. Genealogy travel, or "roots tourism," is on the rise. And guess what? It can be done 365 days a year, seven days a week, at your convenience.
The Genealogy Travel Triangle Process
Assuming that you've already done work on your family tree, think of the genealogy travel process as a triangle. Visiting the rural and urban locations of ancestors first, their nearby heritage tourism sites second, and libraries and archives that contain undiscovered information third produces a memorable customized vacation.
The "triangle surprises" also are worthy: unexpectedly meeting "new" cousins and other relatives face-to-face enables us to share critical human connections. Will you and your family organize an authentic journey to see ancestor places and context as you travel Arkansas? Watch the video to see how.
Preparation Tips
Pre-trip planning pays off. To streamline your time, investigate the family's personal history in the preferred travel areas. Get a tech-savvy family member to plot the family sites (homes, schools, churches, businesses, cemeteries, etc.) using Google Maps before leaving: that helps save valuable time once locations are reached if your "boots on the ground" schedule is limited.
Tip: Build in time for mistakes. Misdirections often happen and addresses change; experiences can take longer than planned. GPS in outlying areas can be undependable.
Add to your family history contextual information by visiting heritage tourism sites in ancestor locations. If you have Fort Smith family history, you'd want to visit places such as the Fort Smith Museum of History as well as the restored Miss Laura's Social Club, where female companionship was, well, historically easy to come by. And the U.S. Marshals Museum in Fort Smith is set to be a crowning jewel, too. https://usmmuseum.org/  
Arkansas Department of Parks, Heritage and Tourism websites provide good information about Arkansas places so they'll be easy to find.
A research must if you're serious about ancestors: explore online the resources available at local libraries, historical societies, churches, cemeteries and archives ahead of time; don't arrive when facilities are closed, or waste time seeking information that is unavailable. Contact facilities before travel begins to make inquiries; many historical societies, churches and libraries have limited hours and are staffed by volunteers.
Why not preview where you're going by exploring Arkansas filmmaker Gary Jones' heritage tourism site? You'll be amazed at the festivals and other activities depicted there.
Putting It All Together: An Example 
Luckily for families investigating the state's history and culture, Arkansas State University has taken the lead in heritage studies statewide. The university's heritage sites office administers Arkansas Delta Byways, a promotion association serving 15 counties in eastern Arkansas.
At its website, you can learn about the Johnny Cash Boyhood Home, the Piggott site where Ernest Hemingway wrote "A Farewell to Arms," The Rohwer Japanese American Relocation Center, The Lakeport Museum and others.
Filmmaker Jones notes that "the Delta Cultural Center in Helena gives visitors the background for multiple reasons to feel the history that was made on the streets and at the riverfront in this town steeped in Arkansas history." In eastern Arkansas, tourists-turned-researchers can also visit the Northeast Arkansas Regional Archives (NEARA) in Powhatan State Park in Lawrence County. The research branch serves a 16-county region at a historic state park.
Central Arkansas also provides incredibly rich opportunities in civil rights, presidential studies, and Native American history as well as the main branch of the Arkansas State Archives.
Post-Travel Wrap Up 
When returning from heritage travel, remember to take time to arrange critical information/artifacts. We simply want to savor them, share our photos/videos, and reflect on ancestors' journeys. But taking the time soon after travel to organize/identify photos will allow new information and memories that are part of our own life experiences to greatly enhance family research. They also should be cataloged fully on behalf of other family members who may explore them 50-100 years hence. That's called paying it forward.
As Arkansas genealogy traveler Gwen Green says,
"Even when no structures remain, visiting the places of my ancestors, including their final resting places, inspires me to continue digging into my family history."
Through Arkansas travel adventures and research, we can enjoy the state's rich beauty and reclaim our forebears' passion for living: we can stand where they stood and immerse ourselves in details of their environments. As author Ariel Dorfman wrote in Darwin's Ghosts, "Each human contains within himself, within herself, all their ancestors, a trove of what was seen and heard and smelled and touched, residues of certain experiences that drastically impress them, pressed into them, expressed who they were."