George's Majestic Lounge: iconic bar and live music venue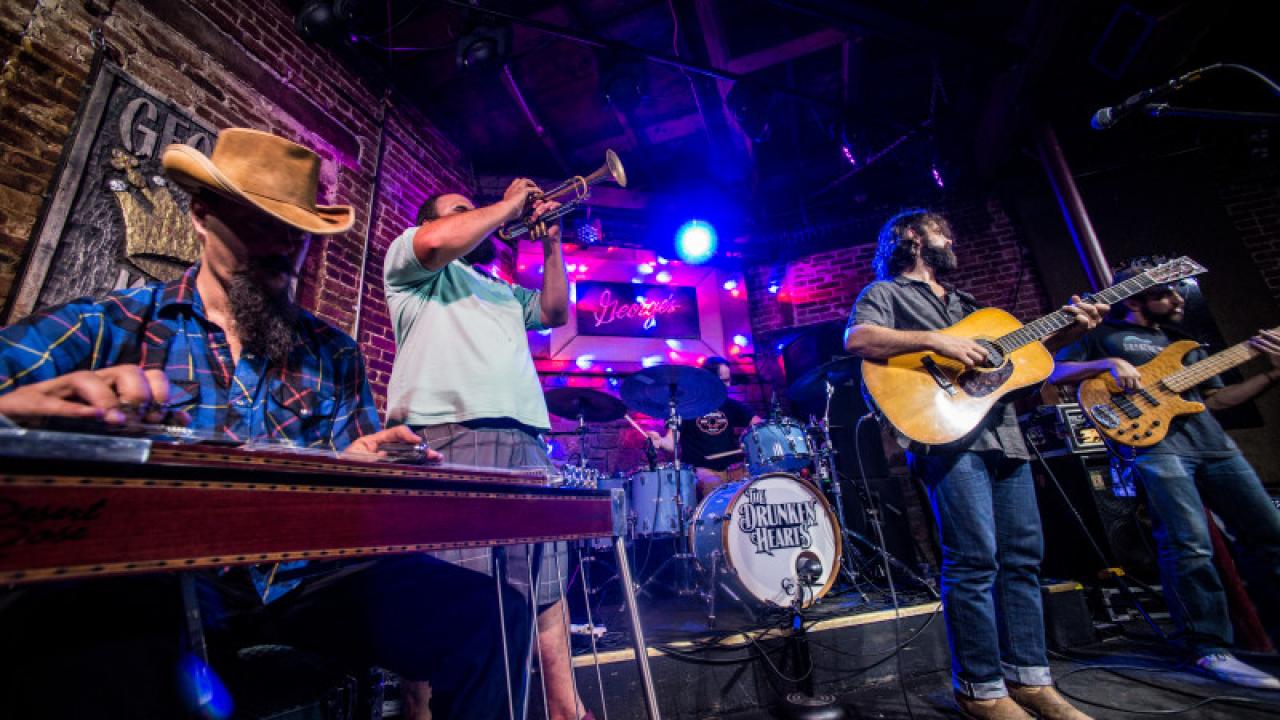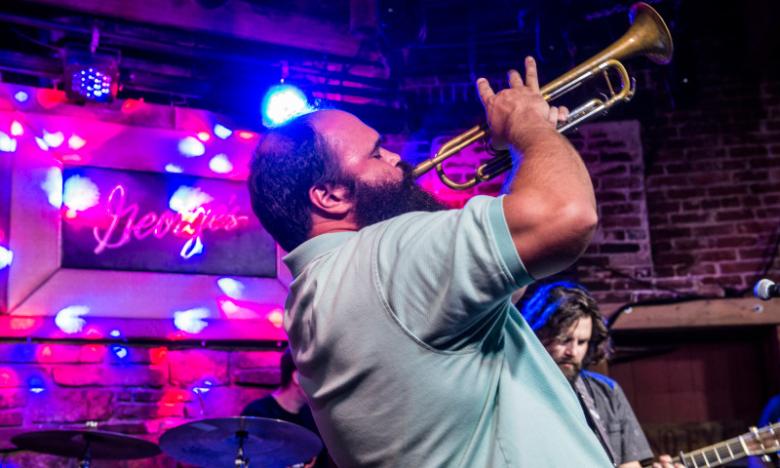 George's Majestic Lounge, the iconic bar and live music venue on Dickson Street in Fayetteville, has been around for more than 90 glorious years – proving that the right people, passion, management, great live music, and cold libations stand the test of time.
George Pappas opened George's in 1927 as a restaurant, bar, and general store. In 1947 Mary and Joe Hinton bought it and eventually added music. In 1987, Dr. Bill and Betty Harrison purchased the bar on an emotional note – it was the site of their first date in college. Brian and Day Crowne and Suzie Stephens purchased the business and land in 2004.  The Crownes are now the sole owners after buying the property from Stephens four years ago.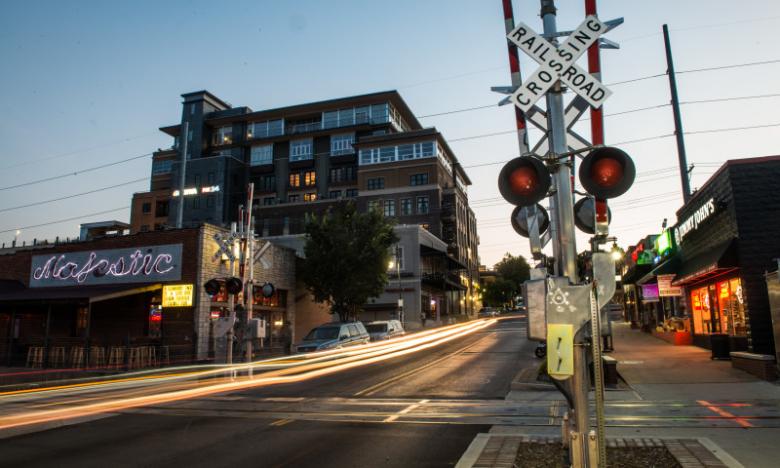 George's is a Northwest Arkansas institution, iconic in every way. It retains the rustic character of the 20s, is home to Razorback and University of Arkansas memorabilia, signed guitars, and millions of memories from thousands of bar and music lovers.
It is one of the oldest and longest running live music venues in the state of Arkansas and one of the oldest bar and concert venues in the Midwest. Consequence of Sound ranked it number 87 in its list of the 100 greatest music venues in the USA.
Many people remember sitting in the wisteria covered garden (now enclosed) in the back as they watched trains roll by. It was the first bar to integrate in the late 1950s, the first restaurant to provide pizza delivery in Northwest Arkansas, and the first bar to have a color television. It was voted one of the best college town bars in the USA and nominated of an ACM nightclub of the year award. George's was included in a list of 100 greatest American music venues by ConsequenceOfSound.net on April 29, 2016.
George's is best known for the incredible musicians that have played its two stages – musicians like Robert Cray, Leon Russell, Little River Band, Delbert McClinton, Eddy Money, Tower of Power, CoCoMontoya, Steve Kimock, the Zac Brown Band, Sam Hunt, the Cate Brothers Band. Recently George's has hosted other bands as well like Fitz & the Tantrum, Animal Collective, Sturgill Simpson, Cherub, Big Gigantic and more.
The history of George's continues to be written every day with every act that sets up on its stages. And so, majestic in every way, George's continues to entertain in grand style.