Get a Nostalgia Blast with Vintage Barbie Exhibit
Whether you're a Baby Boomer looking to revisit your childhood or a girl who just loves dolls, you need to visit the Barbie®: The Vintage Years, 1959-1972 Exhibit at the Esse Purse Museum in downtown Little Rock.   It opens this Sunday, Sept. 28 and is on display through Sunday, Jan. 4.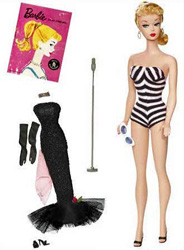 From the signature black and white striped bathing suit to all the many fabulous accessories that made Barbie's human playmates envious, you can see the many incarnations of the doll over the years.  Her friends, such as Ken, Midge and Skipper, will also be on hand.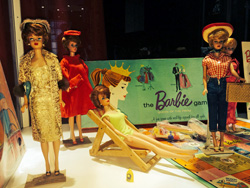 Free Barbie® cookies and mini-cupcakes, along with beverages, will be served on opening day.  General admission also includes the Barbie® exhibit; tickets are free for ages 5 and younger and $8 for students, seniors (60 and over), military and groups of 10 or more who pay together, and $10 regular.   The museum/store is open 11 a.m.-4 p.m. Tuesdays-Sundays; closed on Mondays.
Named by SmaterTravel.com as one of the World's Hottest Museums for 2014, Esse is located in the Southside Main District (SoMa) at 1510 South Main.