Get thee to the University of Central Arkansas!
Do you know what the everyday phrases "one fell swoop," "cold comfort," "break the ice" and "brave new world" have in common? A couple of things, it turns out: They were all written by Shakespeare, and they all come from one of 18 plays—among them "Macbeth," "The Comedy of Errors" and "Twelfth Night"—that were first published in the 1623 First Folio and otherwise might never have been published at all. "It is a very precious book," says Roslyn Knutson, professor of English, emerita and Shakespeare scholar at the University of Arkansas at Little Rock.
"It represents a monumental cultural statement."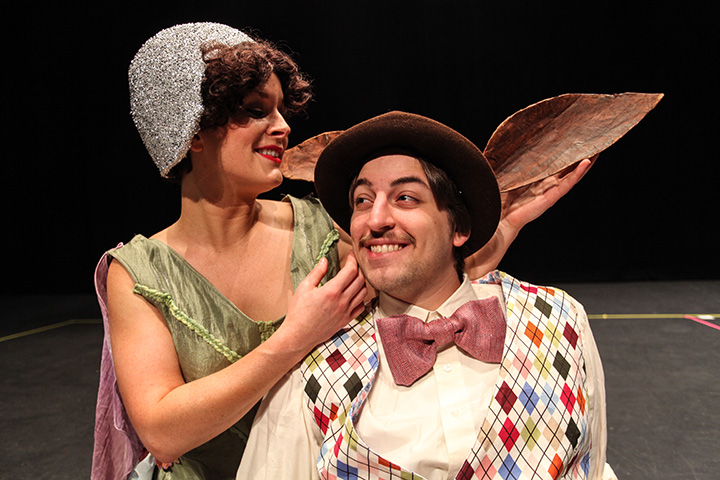 ​
How monumental? Up until two of Shakespeare's friends and colleagues decided, seven years after his death, in 1616, to publish a complete and "authoritative" collection of the author's plays, printed versions came from numerous and dubiously reliable sources and fully half of the plays now accepted to be Shakespeare's had never before been printed at all—and might never have been. We should all thank John Heminges and Henry Cordell for their extraordinary foresight and then head to the University of Central Arkansas to see the First Folio, one precious copy of which will be on display in Baum Gallery of Fine Art June 7-July 12 as part of a nationwide tour celebrating the 400th anniversary of the Bard's death this year.
The Folio comes to Arkansas just in time for the 10th annual season of the Arkansas Shakespeare Theatre, which takes place June 7-July 9 with performances, primarily on the UCA campus, every night of the week except Monday. This season includes two full-length plays: "A Midsummer Night's Dream" and "Romeo & Juliet"; the musical "West Side Story" (chosen to complement "Romeo"); and an abridged version of "Twelfth Night," which will be performed on tour to places like North Little Rock, Petit Jean Mountain, El Dorado and Bentonville. Mary Ruth Marotte, the executive director of the AST, has been involved with the festival since the beginning and seen how it's grown over the years.
​
"We only had 12 or 14 performances the first season," explains Marotte, "and now we have 30—not including the touring productions. And we've extended the festival a week this year." Their budget has grown by $100,000, and this year they've been awarded their first National Endowment for the Arts grant, for the purpose of taking a production into underserved areas. Still, the AST continues to operate with exactly zero full-time staff members; joined this year by a part-time general manager, Marotte and Rebekah Scallet, the Producing Artistic Director, are part-timers who are also professors at UCA. 
"We both work full-time for this and full-time at our other jobs. It's really a labor of love," says Marotte.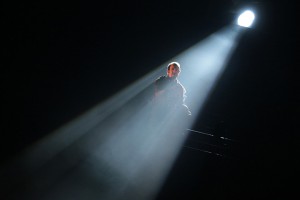 ​
Lest anyone make the mistake of assuming this is essentially a month of amateur theater, it's worth noting that while many of the roughly 120 people AST brings in each season are local actors, student interns and volunteers, auditions are held in New York and Chicago, directors come in from bigger programs elsewhere, and the actor playing Anita in "West Side Story" just came off that musical's Broadway tour.
"The actors, the quality, the production values—it's really big," says Marotte.
Which probably helped AST land the First Folio. Of the estimated 750 originally printed, 82 of the 230-some-odd remaining copies are owned by the Folger Shakespeare Library, which organized the nationwide tour of the book. Though every state will be visited by a copy of the Folio, specific sites were selected via an application process—and AST and UCA were chosen over other Arkansas applicants. But it seems fitting that an organization devoted to making Shakespeare accessible to audiences (especially young ones) should host a publication that literally made Shakespeare accessible. "It's going to be amazing," says Marotte, "because the Folio will be within walking distance of the show. It's going to be huge."​