Glen Campbell Honored with Career Achievement Award
Famous Arkansan and singer Glen Campbell is set to be honored with a special Career Achievement Award during the 10th annual ACM ( Academy of Country Music) Honors this fall in Nashville, Tennessee.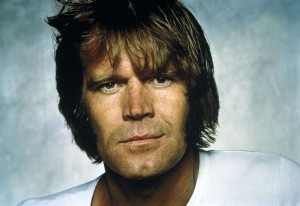 A native of Delight in Pike County, Campbell is considered a pioneer in the field, harnessing accolades such as multiple Grammy Awards and an induction into the Country Music Hall of Fame over his six decade career. He is know as one of the first singers to make the cross between country and pop and his work includes songs such Rhinestone Cowboy and Southern Nights.
His career also included stints such as hosting The Glen Campbell Goodtime Hour ( Johnny Cash was a guest there once) and acting in the movie True Grit with John Wayne.
In recent years, Campbell has faced Alzheimer's, which was documented in the recent film, Glen Campbell: I'll Be Me.  The song I'm Not Gonna Miss You, which was featured in the documentary and co-written by Campbell, won a Grammy last year for Best Country Song. You can find out more about the awards at the Academy of County Music site at acmcountry.com.   You can learn more about Campbell via his official site at glencampbellmusic.com.