Do you like lions, tigers, and bears? How about flying kites? Well then, make plans to be at the 25th annual Kite Fest from 10 a.m. to 4 p.m., Saturday, March 28, at Turpentine Creek Wildlife Refuge in Eureka Springs.
Bring your own kite or buy one when you get there. Admission is free to the kite festival on the refuge's main plateau.
If you're wondering what type of kite to pick, take this advice into consideration: 
"Deltas, Diamonds and Dragon kites fly well in light to medium winds (approximately 6-15 mph) while Box Kites and stickless Parafoil kites fly better when the winds get a little stronger (approximately 8-25 mph)."
​
Make sure you visit Kaleidokites, which sponsors the event, while you're in Eureka Springs. This kite store offers a large selection of beautiful kaleidoscopes and kites.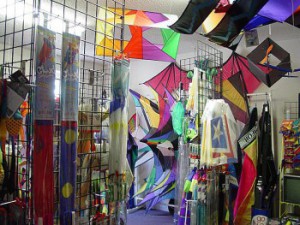 ​
Concession stands are available so you can enjoy your whole day there flying kites, watching others fly kites, and visiting with the refuge animals. The admission to see the big cats of the refuge is worth it. With over 450 acres and more than 130 exotic cats, Turpentine Creek Wildlife Refuge is the largest big cat sanctuary in North America. This non-profit organization provides lifetime homes for abandoned, abused and neglected 'big cats.' It's also home to Bam Bam the Bear, who loves his swimming pool.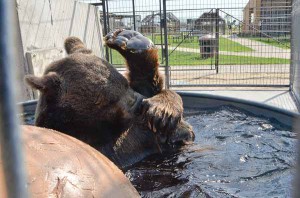 ​