The Great Outdoors Beckons Families in Spring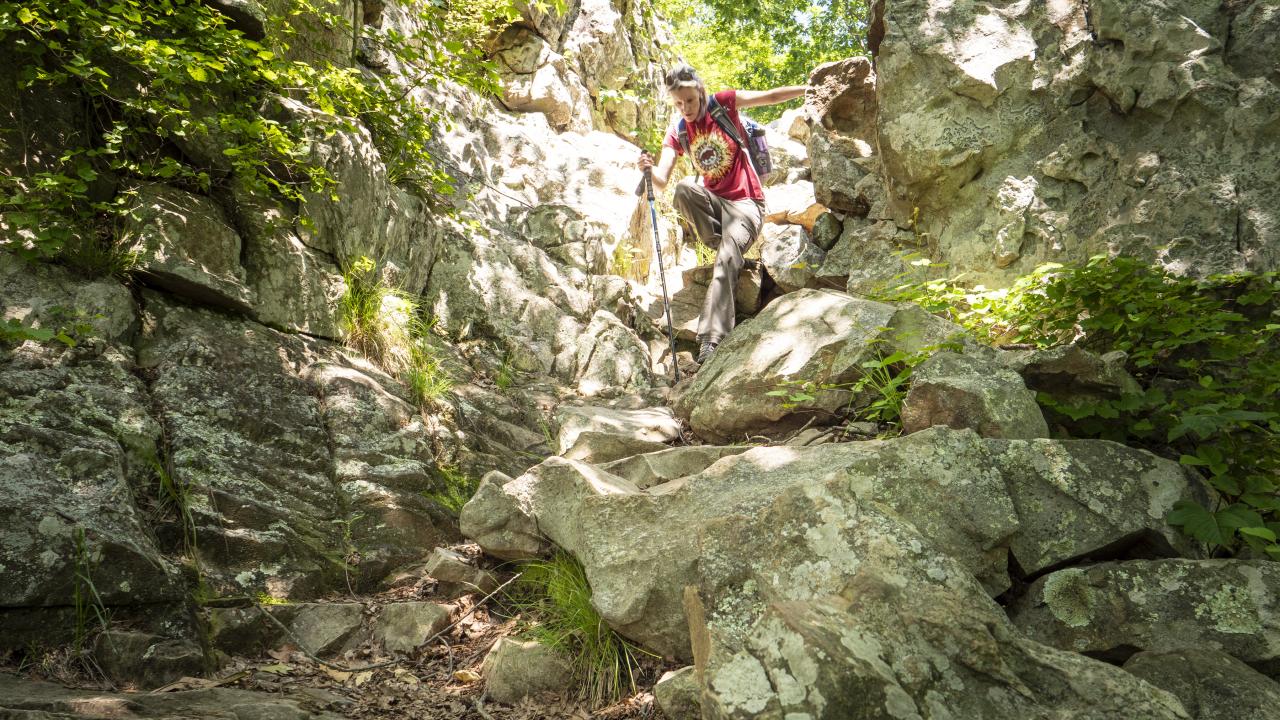 Spring is the perfect time to get outdoors and shake off the cobwebs of winter. There are so many activities for families to do in Central Arkansas: ride a bike, walk a trail, canoe a gentle stream, or find a fun-filled playground.
Does exploring on a two-wheeler sound like fun but you don't have a bicycle? Bobby's Bike Hikes in downtown Little Rock has the answer: rentals of all kinds. From there you can take off on the Arkansas River Trail, an easy ride, or you can partake of one of Bobby's guided tours.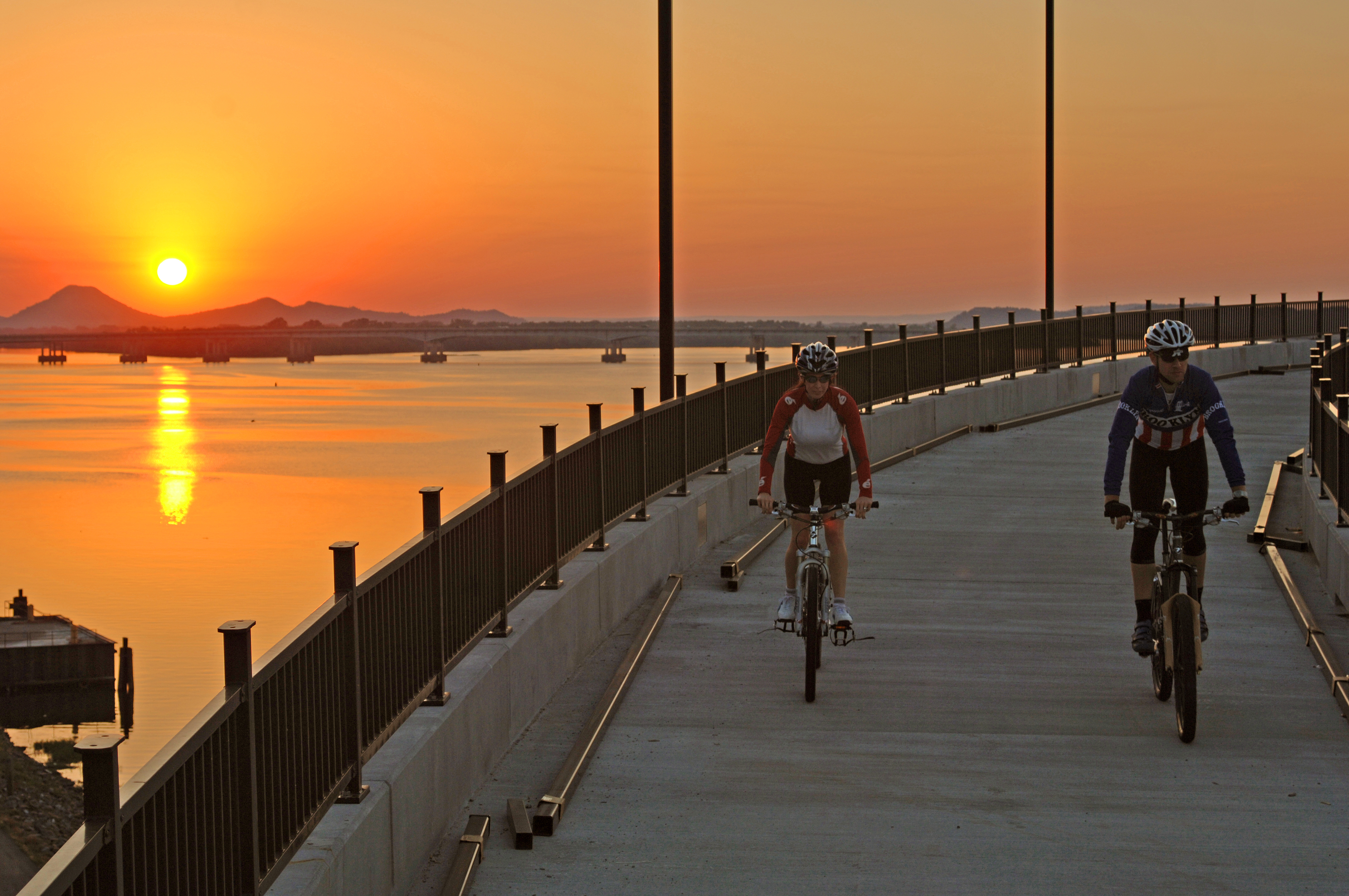 Would you rather go by foot? There are trails of all kinds in Central Arkansas. The aforementioned Arkansas River Trail downtown can be accessed from both the Little Rock and North Little Rock sides. Pinnacle Mountain's Kingfisher Trail is a ½-mile loop that is accessible for those who are physically limited and perfect for small children as well. At Conway's Cadron Settlement Park, the 1 ½-mile Tollantusky Trail is also an easy walk and covers some very historic ground.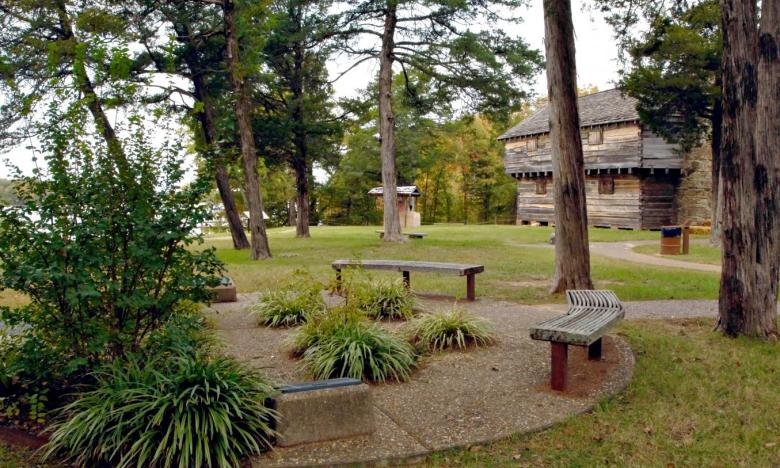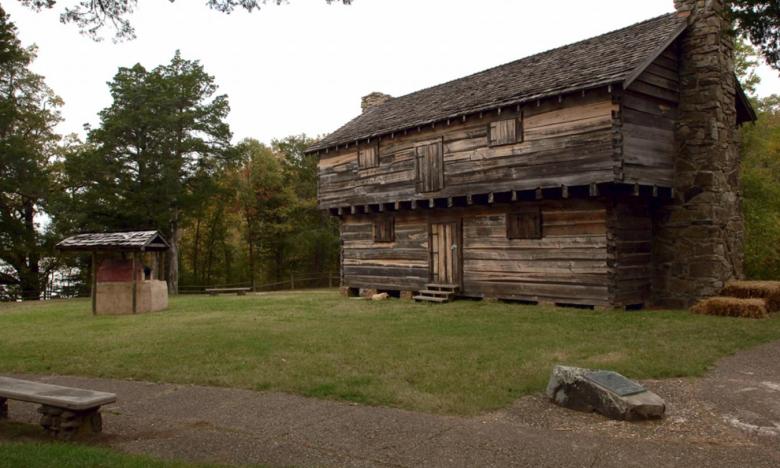 Is the water calling you? Spring is a popular canoeing time for all levels of experience. Pinnacle Mountain State Park offers float trips and you can rent a canoe or kayak at Woolly Hollow State Park in Greenbrier to cruise Lake Bennett. Both Jacksonville and Little Rock have urban canoe trails for those who have their own watercraft. Bayou Meto is two miles in length and takes you through the heart of Jacksonville with ramps at Dupree and Reed Bridge Battlefield Heritage Parks. Although located in a Little Rock residential area, the Hindman Park Urban Canoe Trail provides access to the 20 mile Fourche Creek, and other city parks.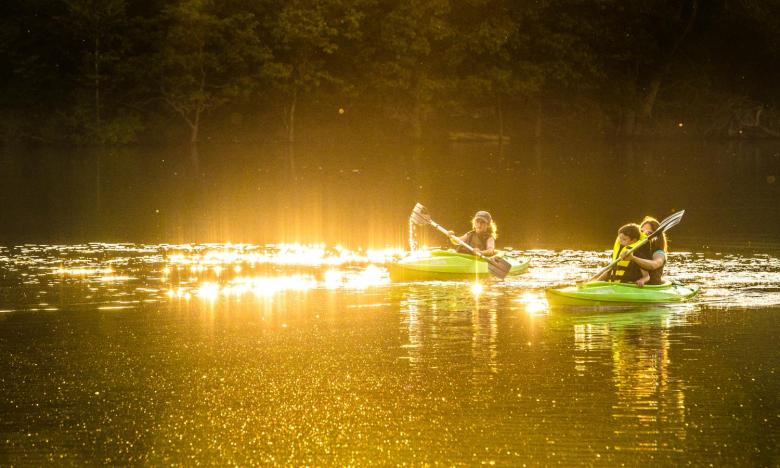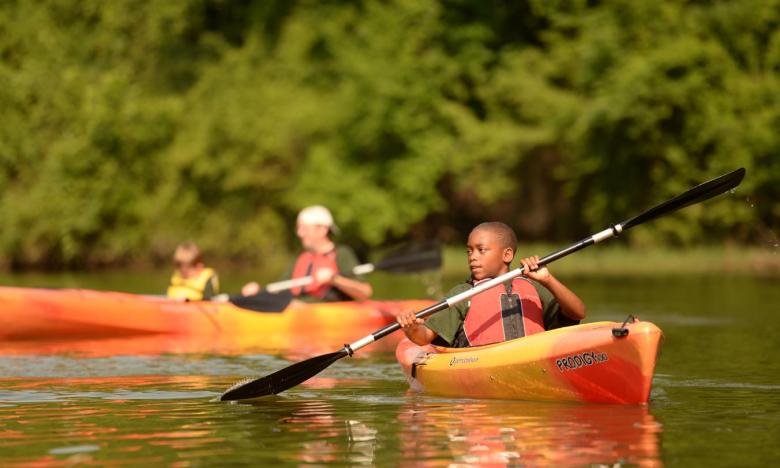 Playgrounds are plentiful, found at nearly all Arkansas State Parks, city parks, and even some schools. Just make sure the space is open to the public.
Fourche Creek canoeing photo courtesy of the Arkansas Audubon Society.