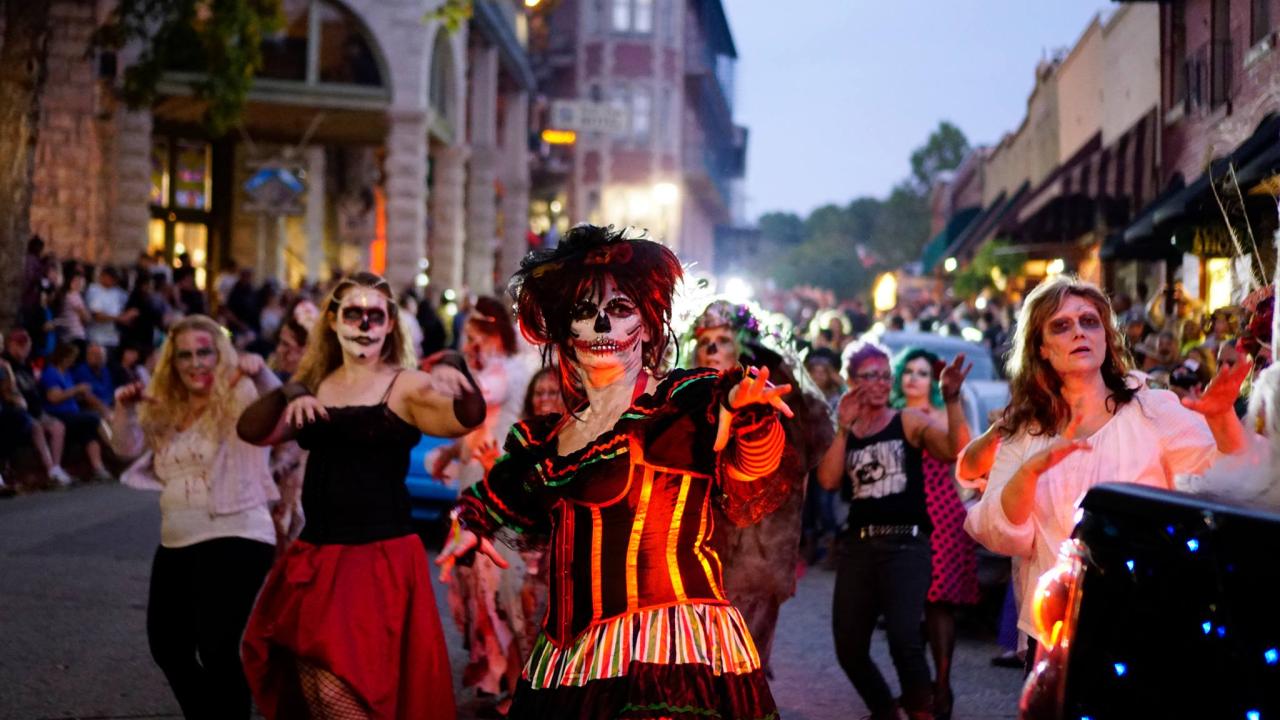 Most every Arkansas city has a Halloween event of some kind, whether it's a trick or treat on the square, costume parade or haunted house. However, Eureka Springs is ground zero for Halloween fun. During the entire month of October, this Victorian-era town claims to "deliver more thrills and chills per square mile than any other town in America." The not-for-the-faint-of-heart fun includes ghost tours, spine-tingling theatrical shows, zombie parade, cemetery tours, séances, haunted hotels, and more.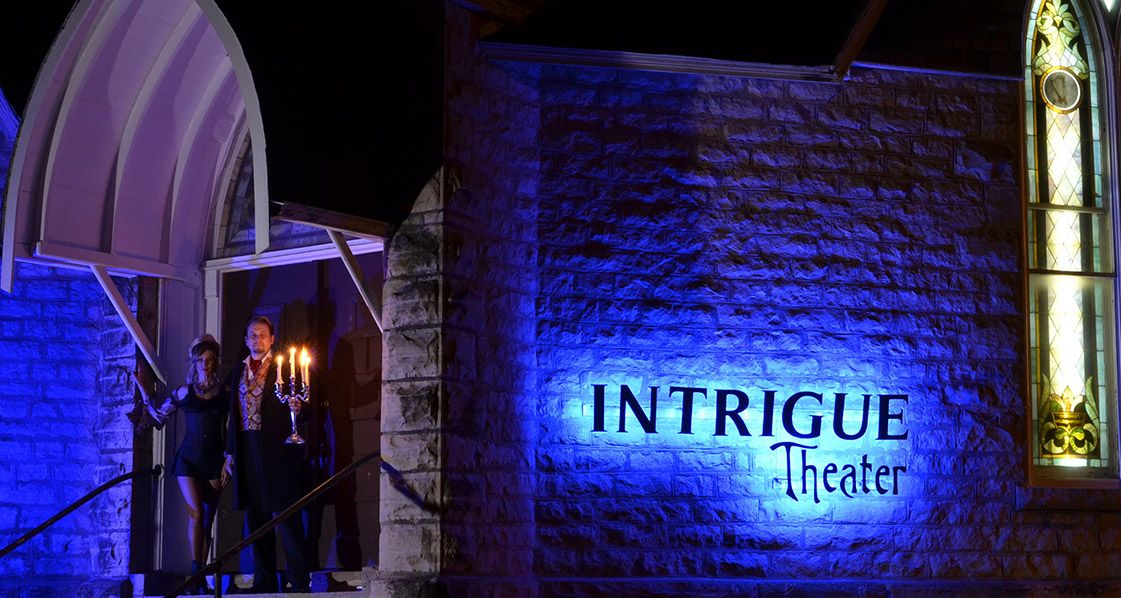 But you don't have to wait until Halloween to get the heebie jeebies. You can actually get your spook on year round when you check out the allegedly haunted sites in Arkansas. Some are bed and breakfast inns or hotels and spas, where you can dare to spend the night. Others are whole ghost towns. You can also get a fright at historic locales and seeing mysterious lights or legendary monster sites.
Ghost sightings have been reported in many Arkansas public buildings. Guests and staff of the 1886 Crescent Hotel in Eureka Springs have reported seeing apparitions many times over the years. The 1905 Basin Park, sister hotel to the Crescent, is also reportedly haunted. Both hotels offer daily ghost tours.
Forrest City's 1906 Rush-Gates House has had its share of paranormal occurrences. Now the St. Francis County Museum, it hosts "A Night at the Museum" periodic tours. Monticello's Allen House is an impressive 1906 structure with its own frightening tales.
Gurdon and Crossett are famous for legends about mysterious lights -- tales about railroad workers who were beheaded while working the rails. Witnesses claim the spirits use lanterns to search for their severed appendages.
The historic King Opera House in Van Buren has been adopted by the ghost of a young actor who was killed at the train depot a few blocks away. According to experts, "ghosts have a tendency to drift back to what anchored them to earth."
Calico Rock offers the unique opportunity to visit the only ghost town, Peppersauce Bottom, located within a living community. Don't miss what may be the best-known Arkansas ghost town, the old zinc mining town of Rush on the Buffalo National River.
Try spotting the White River Creature and Fouke Monster, celebrated in Arkansas folklore. The White River creature has been described as "a gigantic sea serpent-like beast." The Fouke Monster has been depicted as "a hairy, ape-like creature that haunts the swampy river bottoms in Miller County."
In Batesville, Brown Chapel is the symbol of the Lyon College campus, an iconic structure resonating with scores of Arkansas College and Lyon College alumni alike. Despite the historical reality that no children were ever buried on the property, the story persists that the chapel is haunted by the ghosts of children from the Masonic orphanage that formerly occupied the bluff who died and were buried where Brown Chapel now stands. Their ghosts are seen in the shadows on the illuminated steeple each night, and their play has disrupted theatrical and choral rehearsals.
And then there are the vanishing hitchhiker reports in various places like Batesville and Little Rock. These are just a few of the tales.