Hauntober Happenings in North Central and Northwest Arkansas
Most every Arkansas city has a Halloween event of some kind, whether it's a trick or treat on the square, costume parade or haunted house. However, a few locations offer Halloween fun that can't be found anywhere else. Here are a some unique events in the northwest and north central sections of The Natural State.
19th Annual Howl-O-Ween Spooktacular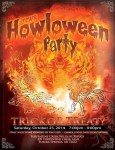 7 p.m. to 9 p.m., Oct. 25 in Eureka Springs
The main refuge compound at Turpentine Creek Wildlife Refuge will be open so you can experience the night habits of lions, tigers, cougars, bobcats, and the even the famous Grizzly Bear Bam Bam. The annual Halloween party is the only time the refuge animals can be viewed in the dark of night.
"This is one my favorite events of the year because the kids have so much fun, and for everyone it's a chance to see the nocturnal lives of our animals," says Tanya Smith, TCWR president and co-founder.
The refuge opens at 9 a.m. for wildlife viewing with hourly Walking Tours from 11 a.m. to 4 p.m. Trolley tours will also be available throughout the day and wildlife feedings start at 5 p.m. Visitors to the refuge during the day will be allowed free entry to the Spooktacular party in the evening but must exit the refuge at 6 p.m. and re-enter with a pass at 7 p.m. to allow the staff preparation time for the party.
The event will include games, a costume contest, and an obstacle course/bouncy room for the kids. Admission is $20 for adults, $15 for teenagers, $10 for children 12-under, seniors, and military. Children under 3 are free.
Donations are welcome and used to pay ongoing care and feeding expenses for more than 130 tigers, lions, cougars, bears and other endangered wildlife making TCWR a life-long home. For refuge and event details, visit www.turpentinecreek.org or call 479- 253-5841.
After Dark in the Park
7 p.m. to 9 p.m., Oct. 31 in Mountain View
Haints and Hollers, come to the Ozark Folk Center State Park for a family-friendly Trick-or-Treat. Just a little after dark on Halloween night, you can show up for a bit of a fright. There will be ghosties and goblins and cauldrons of goo, stories of haunting and a bit of candy too. Entrance is through the big gates next to the Gift Shop. Admission is free.
The mission of Ozark Folk Center State Park is to perpetuate, present and promote the Ozark way of life in an educational and enjoyable manner; through craft demonstrations, musical programs, the Heritage Herb Garden, workshops and other special events. Visit the web site at www.ozarkfolkcenter.com for more information on classes, concerts and the Ozark way of life.
Mountain Village 1890 Haunted History Tour
6 p.m. to 10 p.m., Select nights beginning Oct. 23 in Bull Shoals
Join paranormal investigators on an exploration of a haunted 19th century ghost town. Learn the history of the area and structures on the property while searching for ghosts. You may hear footsteps, voices and doors and shutters opening and closing. Investigators will also be on the lookout for orbs, tracers, shadowy figures and apparitions.
Tours take place Oct. 23-26 and Oct. 30-Nov. 1. The cost is $12 for adults and $6 for children. Mountain Village 1890 is located a quarter mile behind Harps on 1011 C.S. Woods Boulevard.
For more information, contact William Fleming at 870-445-7177 or by email at [email protected].
4th Annual Haunted Hayride
6 p.m. to 10 p.m., Oct. 24-25 in Bull Shoals
Hayrides begin at dark on the Rivercliff Golf Course, located at 110 Clubhouse Lane. Hang onto your hay bale because scare stations are set up along the way. In addition to the eerie fun, there will be a hayride maze, live music, games, vendors and food. Admission is $5 for adults and $3 for kids ages 2-12.
Contact Wilson Bowling at 870-445-4443 or by email at [email protected] for more information.
The Rocky Horror Picture Show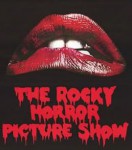 Oct. 31 in Fayetteville
Put on your best Rocky Horror-themed costume and head to the Walton Arts Center to sing along with this screamingly funny, sinfully twisted salute to sci-fi, horror, B-movie, rock music, popular cult classic. It's a BYOP (Bring Your Own Props) Halloween night.
WAC is located at 495 W. Dickson St. in the entertainment district of Fayetteville.
October Shadows Paranormal Lamplight Tour
Oct. 24 in Fort Smith
Whether you are a believer, merely interested or just like to hear spooky tales in an authentic 19th century setting there is something to enjoy at this special tour of the Clayton House. Take a flashlight and a camera and listen as guides tell of the evidence and the anecdotes of the spirits some believe yet linger in this restored Victorian-era house that has long been a part of Fort Smith's rich history.
Admission is $10. The Clayton House is located at 514 N. 6th St. Call Julie Moncrief at 479-783-3000 for more information.
Murder & Mayhem Trolley Tour
Oct. 24-25 in Fort Smith
The popular "Murder and Mayhem" Trolley Tour features haunted and gruesome stories from years past. Begin the evening with Halloween treats, drinks and ghost stories along with a peek at haunted areas of the Fort Smith Museum of History. Judge and Mrs. Isaac Parker, portrayed by Floyd and Sue Robison, narrate the tour, which begins at the Fort Smith Museum of History.
Two tours are offered each night at 5:30 p.m. and 7:30 p.m. Reservations are required. Admission is $35 for those 21 and older. A free performance of Michael Jackson's Thriller is available at 6 p.m. and 8 p.m. each night. For more information or reservations, contact Leisa Gramlich at 479-783-7841.
Halloween Fun at Petit Jean
Oct. 31 in Morrilton
Celebrate the "spooky season" on Petit Jean Mountain! Enjoy family-friendly nature activities and wear a Halloween costume if you'd like. Contact the park for a schedule as the event draws near. Admission is free. Reach the park at 501-727-5441 or by email at [email protected].
Click here – https://www.arkansas.com/things-to-do/haunted-arkansas/ – for additional Haunted Arkansas information like legendary monsters and ghosts, haunted hotels, mysterious lights and more.