Have a "Spirited" Evening at the 8th Ever Nog Off in Little Rock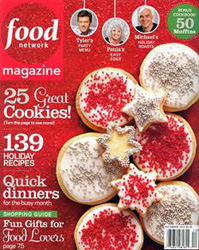 Food Network's popular magazine has discovered the Historic Arkansas Museum's annual Nog Off. The "spirited" competition event garnered a whole page article in the publication's December issue.
You can find out for yourself what the chatter is all about Friday, Dec. 14 during the 8th Ever edition. It is being held from 5 p.m.-8 p.m. in conjunction with downtown Little Rock's 2nd Friday Art Night. Also a part of the evening live Ozark Celtic music performed by Lark in the Morning.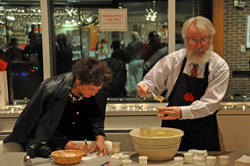 Six participants put forth their best version of the traditional holiday beverage. Competing are the Capital Hotel, Copper Grill, Bridget Farris, Loblolly Creamery, Drue Patton, and Bill Worthen, museum director.  Two awards are up from grabs: the People's Choice voted on by the guests, and the Taster's Choice, selected by the celebrity judges.  Phil Brandon from Rock Town Distillery; Kat Robinson, author of Arkansas Pie; and award-winning garden and home designer P. Allen Smith, serve in that capacity this year.
According to the museum, the event began in 2005. At that time, the Nog Off was the only known such competition in the country. Museum Director Bill Worthen has traditionally treated his staff to his "famous" eggnog, a 150-year-old family recipe passed down seven generations. Others who have family recipes are proud of theirs as well. Education director Starr Mitchell thinks her mother's recipe is superior. It was this kind of friendly competition that inspired the Nog Off. Both Worthen's and Mitchell's eggnogs have won the Nog Off, in 2008 and 2009 respectively. The first winning eggnog was William E. Woodruff's Eggnog, a recipe prepared by Louise Terzia and documented in Matters and Things in General by Mary Fletcher Worthen. Woodruff was the founder of the Arkansas Gazette newspaper.
Head downtown to 200 East Third Street for some Christmas cheer and help name this year's winner.  Admission is free.