Heritage Day in Mount Ida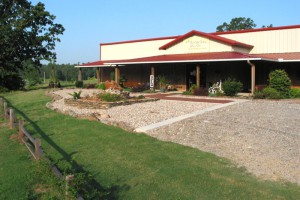 The Heritage House Museum in Mount Ida  is having their annual Heritage Day on May 3. According to museum director Emilie Kinney, visitors to this free event (which lasts from 10-2) can enjoy a homestead heritage themed day of taking in activities and demonstrations like making hominy, butter churning, throwing pottery, timber work, blacksmithing, open fire cooking, making soap, whittling/carving, seeing vintage tractors, hearing live music and more.
"It's a wonderful opportunity to have a feel for the homestead lifestyles of our ancestors," said Kinney.
Kinney said some volunteers will be in vintage costumes and Freddy & Phyllis ( guitar and bass) will be playing music (including tributes to Jimmie Rodgers and Johnny Cash)  during the event.
The Heritage House Museum showcases the history of Montgomery County from 1800 to 1975 and is located at 819 Luzerne Street. Their phone number is 870-867-4422 and their website is hhmmc.org.