Historic Baseball Trail in Hot Springs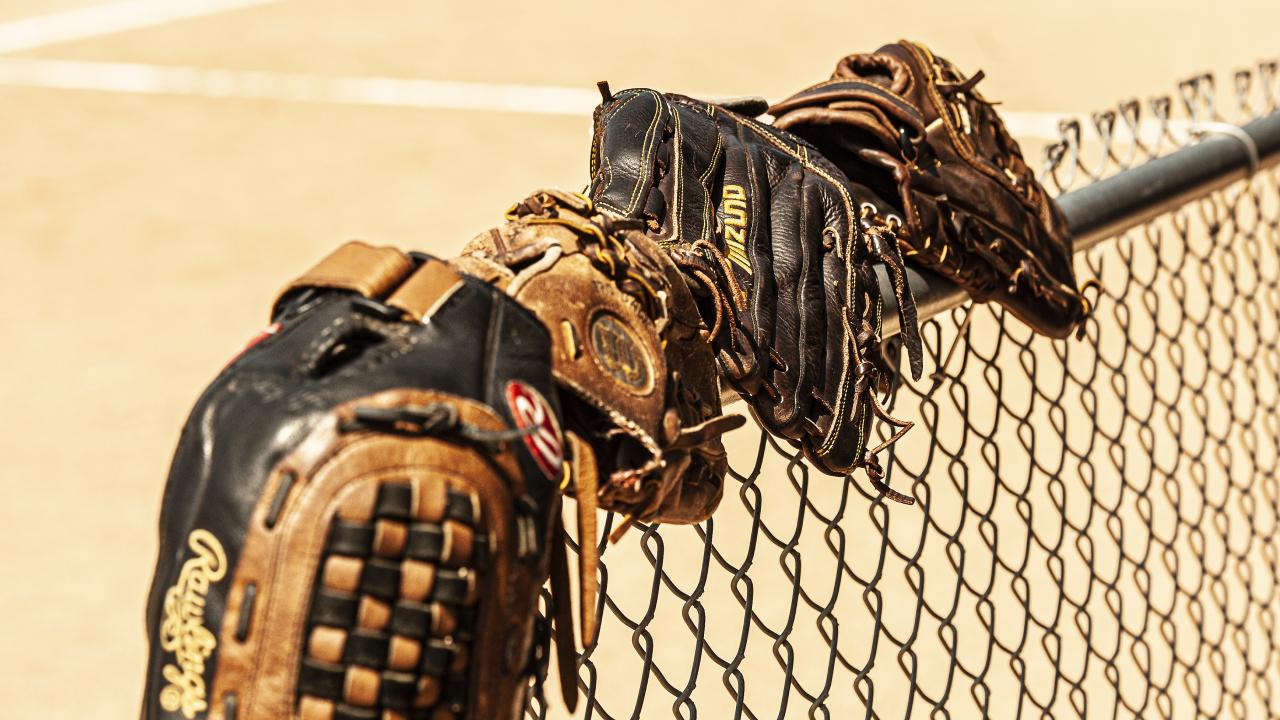 The Historic Baseball Trail documents Hot Springs: The Birthplace of Spring Baseball. "A series of 26 historical markers linked to the very latest digital technology will allow visitors to tour the city and visit places where America's baseball legends came to play, train and visit during baseball's golden age," said Steve Arrison, CEO of Visit Hot Springs.
" More than 45 percent of the people in the Major League Baseball Hall of Fame in Cooperstown, N.Y., either played baseball or were in some way associated with baseball training in Hot Springs National Park, Arkansas."
"One hundred thirty-four of the 295 members of the Hall of Fame can be associated with training, playing, visiting or otherwise being in Hot Springs, many from the late 19th Century," Arrison continued. "Five pre-eminent baseball historians have painstakingly documented the Hot Springs connection to what became known as the sport's spring training.
According to a news release written by Paul Johnson, twenty-six cast-aluminum plaques have been installed all over the city. Locations range from the spot where Babe Ruth in 1918 smacked a home run that traveled 573 feet and landed in an alligator pit at the Arkansas Alligator Farm to the site of the hotel where Ruth flipped a coin with his manager to determine Ruth's salary for the next year.
At each location, the plaque will contain a QR code that allows smartphone users access an audio narration that adds more information about the plaque's significance in American baseball history.
The locations cover:
Al Simmons
Babe Ruth
Bathhouse Row
Bill Dickey
Buck Ewing
Cy Young
Dizzy and Daffy Dean
Fogel Field
Hank Aaron
Happy Hollow
Honus Wagner
Hot Springs Baseball Grounds
Hot Springs Country Club
Jackie Robinson
Lefty Grove
Majestic Field
Mel Ott
National Baptist Hotel
Oaklawn Park
Ohio and Southern Clubs
Playing Cards Mural
Rogers Hornsby
Sam "Wahoo" Crawford
Sam Guinn Field
Smoky Joe Wood
Stan Musial
The Arlington Hotel
The Eastman Hotel
The Majestic Hotel
Tris Speaker
Walter Johnson
Whittington Park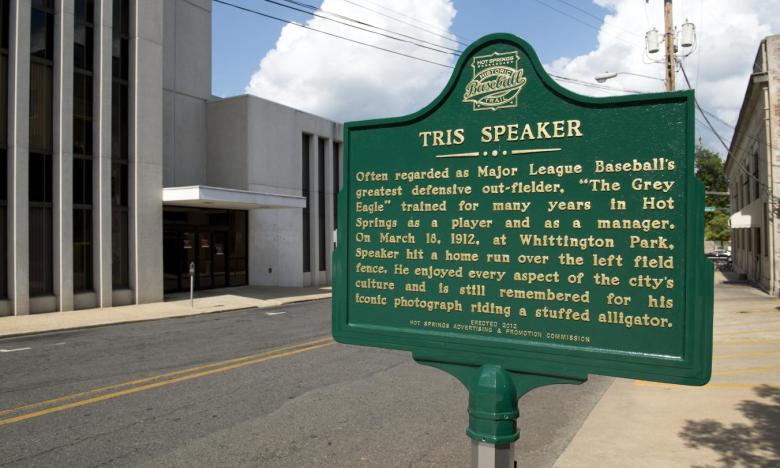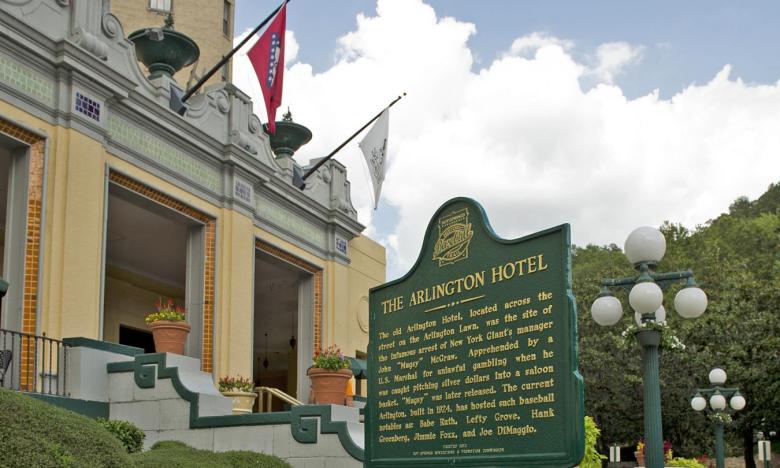 A website has also been created that allows access to a complete list of the plaques, with the ability to click on a specific site to learn more information related to that location and the player or players associated with it. According to Arrison: 
What began as a curiosity about why there were so many photos of Babe Ruth at various locations in Hot Springs wound up unearthing a trove of historic associations between the world's most famous baseball players and the city.
"The idea emerged that we needed to let the people of America know about the people, places and events that made Hot Springs a key element in the growth of America's pastime," he said in a news release.