Historic Civil Rights Leaders In Little Rock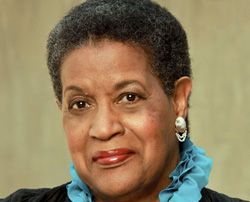 The widow and daughter of slain Civil Rights activist Medgar Evers are in Little Rock today and tomorrow as Little Rock Central High School National Historic Site  hosts the 56th commemoration of the desegregation of the school. In addition to Myrlie Evers-Williams and Reena Evers-Everette, additional special guests are George Haley, Annie Abrams, Rodney Slater, Dr. Sybil Jordan Hampton, Judge Wiley A. Branton, Jr., John W. Walker, Sanford Tollette IV, and Robin Woods Loucks.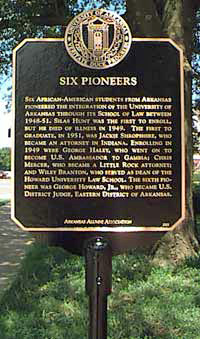 Haley is the last surviving member of the Six Pioneers, the first African-American students to attend the University of Arkansas at Fayetteville School of Law.  He and the descendants of the other five will talk about their experiences over 65 years ago. A historic marker honoring the six is on the Garland Street side of the University of Arkansas Law School. Evers daughter will take part in a panel discussion at 6 p.m. tonight. Evers-Williams will discuss the accomplishments of her late husband and the work she continues on Wednesday evening at 6 p.m. These festivities are being held at Philander Smith College Kendall Science and Health Mission Center in downtown Little Rock.
Other activities include The Reel Civil Rights Film Festival, Sept. 24-28.  The showings of documentaries and films will be at the Historic Arkansas Museum  in downtown Little Rock.  Scheduled are "Gideon's Army," "George Wallace: Settin' the Woods on Fire," "Beyond Galilee," "Central Park," and "Medgar Evers: An Unsung Hero." Admission is free but tickets are required. To RSVP, go to http://lrff.eventbrite.com.
A full list of what all is taking place is available on the National Historic Site's website.