Historic Military Vehicles Set to Pass Through Arkansas During Bankhead Highway Convoy
The Bankhead Highway has title as one of the country's earliest transcontinental highways. The Military Vehicle Preservation Association (MVPA) is at the helm of a national convoy that will retrace the original 1920 Transcontinental Motor Convoy route along the Bankhead Highway.  The 95th Anniversary Convoy (known as "BH-15") will include around 88 historic military vehicles that will leave from their starting point in Washington, D.C. on Saturday, Sept. 19, and arrive in San Diego, CA, around a  month later on Saturday, Oct. 17.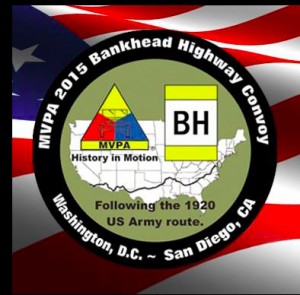 ​
The convoy will be driving through Helena-West Helena on Sept. 29 (Day 11 of the convoy) and Little Rock and Hot Springs on Sept. 30. They will be in Hot Springs between 5  and 7 p.m. in the parking lot off Church Street behind Bank of the Ozarks Arena at the Hot Springs Convention Center.  October 1 (Day 13) in Hot Springs has been set as a rest day for the convoy.
As to a bit of background, according to a news release sent by the MVPA about the event, "in 1920 the U.S. Army executed a motor convoy of various military vehicles across the country on the newly-formed Bankhead Highway. The Army was determined to further their understanding of the practicality of motorized transport and its place in the U.S. Army. This convoy was commanded by Col. John F. Franklin. The 1920 route began at the White House, in Washington, D.C., and ended at Balboa Park, in San Diego, California, around 3,300 miles and 116 days later."
Vehicles in the convoy will range from WWI-era to those just released from the U.S. Armed Forces inventories. For more details on the convoy, check out mvpa.org.