Historical Marker Unveiled in Hot Springs for Baseball Players Dizzy and Daffy Dean
This weekend, a new historical marker that commemorates Hall of Fame baseball players Dizzy and Daffy Dean was unveiled in downtown Hot Springs.
Jay Hanna (Dizzy) and Paul (Daffy) were born in Arkansas in the town of Lucas (Logan County). The brothers became a famous pitching duo, leading the St. Louis Cardinals to a World Series win in 1934.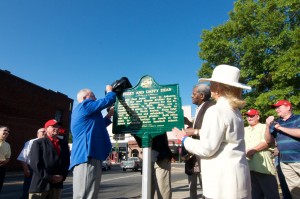 Hot Springs has interesting ties to baseball history. The city was one of the first spring training locations in the sport for major league teams. In 2012, coinciding with MLB (Major League Baseball) spring training, the city opened The Hot Springs Historic Baseball Trail. There are currently 29 historical markers that are part of the trail, including the new marker for Dizzy and Daffy Dean.
The trail was the result of meticulous research by baseball historians and the project was led by Steve Arrison of Visit Hot Springs. As part of the trail, historical markers were placed across the city at various significant spots so visitors can see places where American baseball legends trained and played in town. These baseball legends include players like Babe Ruth, Honus Wagner, and Cy Young.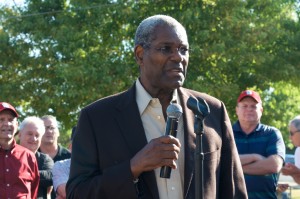 Hall of Fame pitcher Bob Gibson, who played for the St. Louis Cardinals and had more than 3,000 strikeouts in his career, attended the dedication as well as baseball historians who helped create the trail, including Bill Jenkinson, Tim Reid, Don Duren, Mike Dugan, and Mark Blaeuer.
After the dedication, the city hosted the world premiere of "The First Boys of Spring," a documentary about the history of spring training in Hot Springs. The documentary was shown as part of the Hot Springs Documentary Film Festival and the film was directed by Arkansas native Larry Foley, an Emmy Award winning documentary filmmaker.
If you missed this screening, no worries as more showings of the documentary are set for locations across Arkansas. The documentary will be at the Ron Robinson Theatre in Little Rock on October 20, the Fayetteville Public Library on October 25, the Fort Smith Public Library on October 29 and at Rich Mountain Community College in Mena on November 7.