Holiday Jubilee Set for Nov. 22 in Russellville
There's no need to wait for Black Friday shopping when you can buy unique gifts at events such as the Arkansas River Valley Arts Center's Holiday Jubilee, set for 7 p.m. on Friday, Nov. 22 at the Russellville Country Club in Russellville.
This is not an invitation only event.  Anyone who would like to purchase a ticket to attend, enjoy, and support the arts is welcome. Tickets are $50 per person. Contact the Arts Center, located at 1001 East B Street, by calling 479-968-2452, or emailing [email protected].
At the Jubilee you can enjoy a musical treat, browse the many beautiful paintings and visit with some of the artists who created them, eat great food, feel the vibe of the festive party atmosphere, visit with friends and make new ones, sign-up for one of the many parties that will be hosted by members of the Board of Directors throughout the next year, and bid on auction items. This year some interesting games are being added to the fun as well.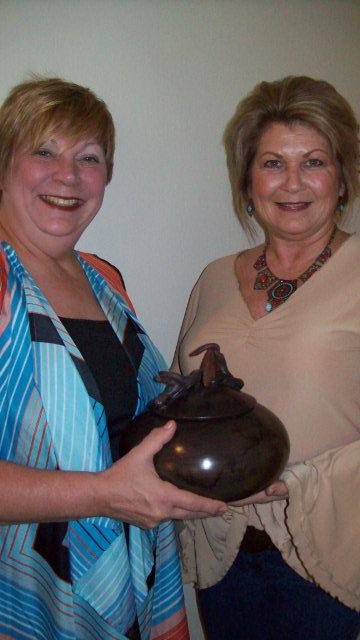 Famed local radio personality Johnny Story will be the auctioneer for the live auction and Todd Sweeden of Sweeden's Florist will provide table decorations.
"This is the Arts Center's major fund raising event each year, but we have worked hard to create a very enjoyable and fun evening for our supporters," said Betty LaGrone, executive director.  "Concentrating on visual and performing arts is one of the aspects that sets Holiday Jubilee apart from other fundraisers and is a visible symbol of Russellville as a vital art community."