Holly Springs Homestead in Mena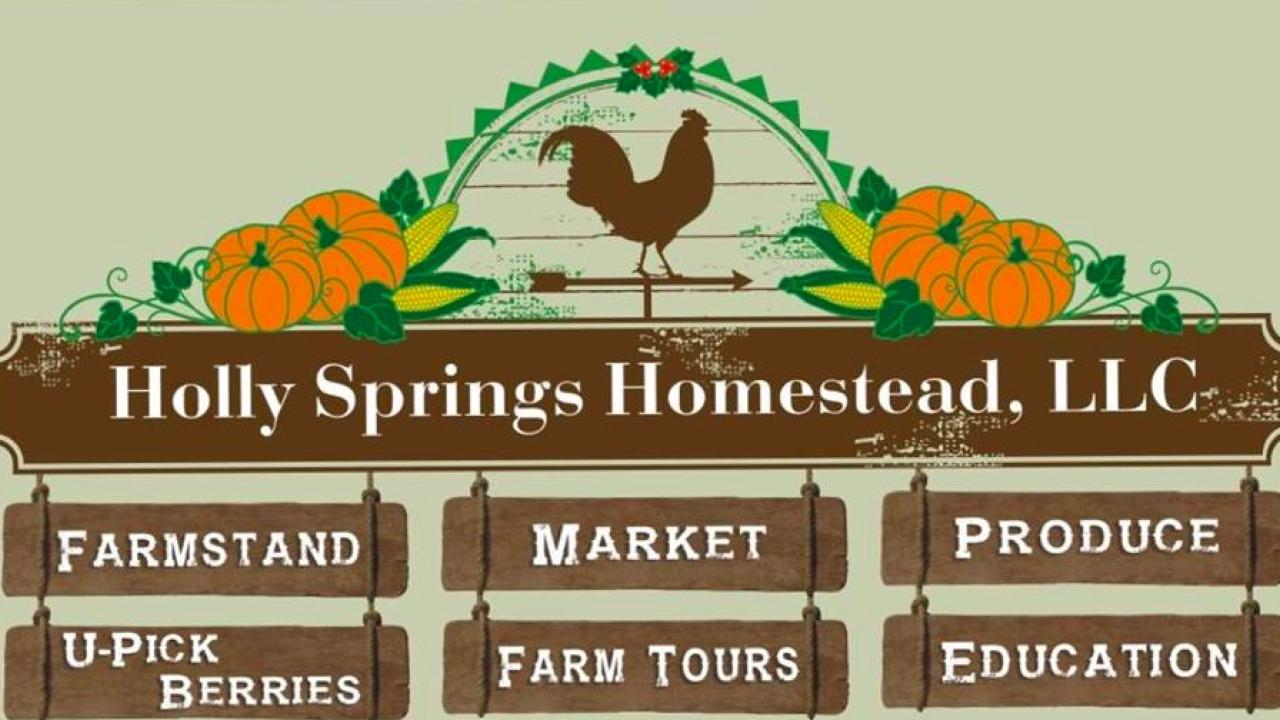 Holly Springs Homestead is a Century Farm located in the heart of the Ouachitas in Mena. The homestead has been farmed by the Alston family since 1897. Today 5th generation Luke Alston and his wife Deedee, along with their sons Ryan and Drey raise chickens, Angus cattle and grow a variety of fruits and vegetables there.
The farm is open for tours and is located at 217 Polk Road 184. Hours change seasonally so the best bet is to check their website for hours.
The homestead is certified as an Arkansas Grown and Arkansas Made business, meaning that what they sell is grown and made in the state. They own and farm 300 acres and lease and farm another 150 acres.  This working farm produces vegetables and fruits for sale and you can also find handcrafted items to buy such as jams, preserves, Heirloom seeds, local honey, sorghum, jewelry, quilts, essential oils, and more.
"Both my husband and I left corporate jobs to come home to the farm," said Deedee Alston. "While most people are leaving farming to find security in off-farm jobs, we are determined to keep agriculture strong and prove you can still make a living farming. We offer a very diverse farm experience. From corn mazes and Christmas trees to birthday parties and weddings, to Yoga on the Farm and firepit rentals, there is a little something for everyone to enjoy."
"We appreciate everyone that visits our farm," Alston added. "We don't take that lightly. We take so much pride in our farm and want others to be able to come and visit and relax in a peaceful setting."  Along with farm tours, the homestead also hosts schools and other groups and has an annual corn maze, pumpkin patch and Christmas market. For more details on the farm, visit hollyspringshomestead.com or call 479-243-6525.