Home Grown Tomatoes Shine Sunday at Bernice Garden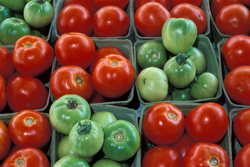 Since the tomato is the state's official fruit, we really can't celebrate it enough.  There is nothing better during the summer than a vine-ripened, Arkansas grown tomato.
Bradley County just had their annual event last weekend and now Little Rock's Bernice Garden will do the same with its first TomatoFest, Sunday, June 23.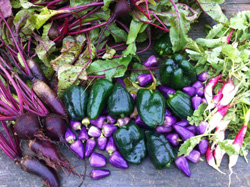 There will be plenty of fresh food, a variety of activities, and events and information for families. The farmers who grow the mouth-watering gems will be on hand to sell their what they've grown. Tomato-related happenings, games, free tomato recipes, tomato-based foods, and plants for sale.  Other locally grown foods, flowers, and products will be available for purchase as well.
The Bernice Garden Farmers' Market is every Sunday from 10 a.m. until 2 p.m. at 1401 South Main Street in the downtown Little Rock SoMa District.