A Hot Air Balloon Morning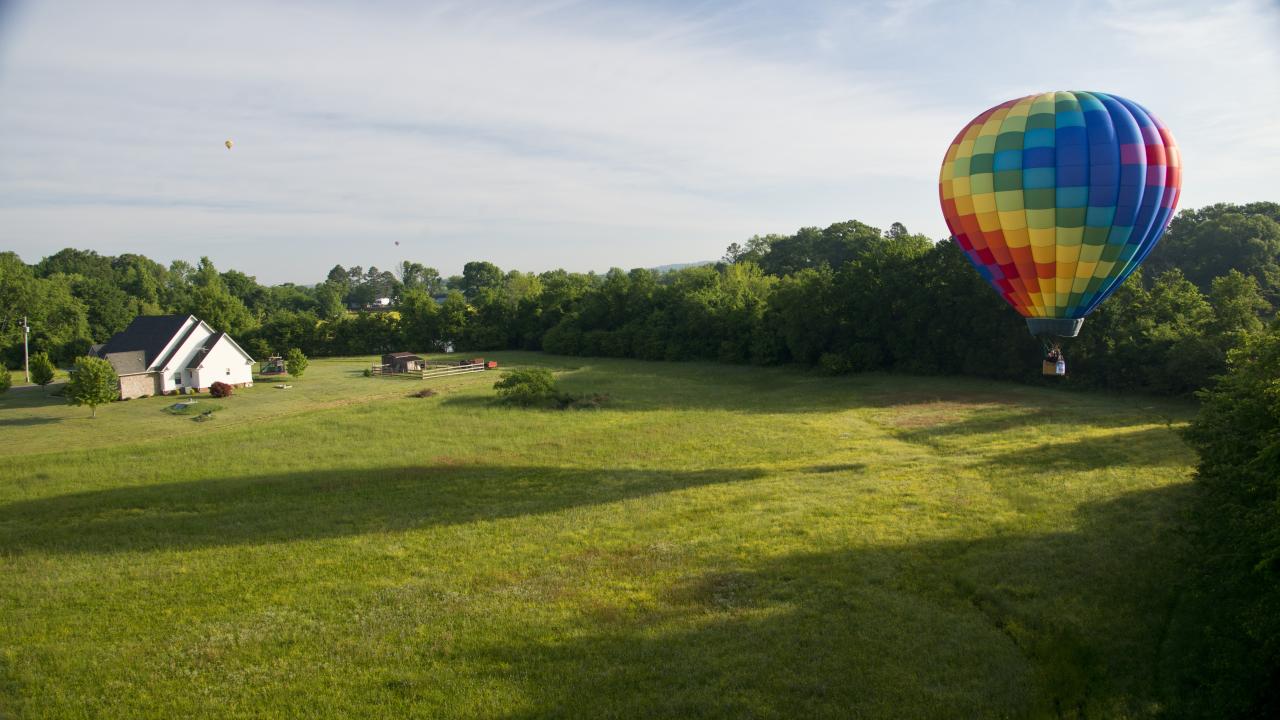 Editor's Note: This article is from 2010.
This morning I woke up early to make the drive to Little Rock to meet pilot and balloonist David Hoover, owner of Balloon Little Rock. The company takes folks out on scenic hot air balloon rides over spots like Pinnacle Mountain and the Arkansas River. The launch spot was in the small farming community of Natural Steps on Highway 300.
As the morning light started to break,  David and Dudley Meadows (the balloon chaser) got the gear together to prepare for the ride.
To inflate the balloon, a fan is used to blow cool air into the balloon. Later burners are used to heat the air as the balloon lies on the ground. Gradually the balloon rises and fills out to the shape that we all recognize.
The balloon rises because the air inside them is warmer than the surrounding air.
While getting all the gear packed back up, the mother and daughter recounted their outing to me. They had flown over the Arkansas River ( sometime even mere feet above it), they had seen deer and herons, they had heard cows, they saw the fog lift out over the landscape.
I could tell they were happy and there was something like a post balloon flight glow about them.
David brought out the champagne to make a toast to the morning and the flight. The champagne ritual is a nod to the Montgolfier brothers,  the French siblings that invented the hot air balloon in the 1700s. 
We all toasted the morning and agreed that it had been a wonderful way to start the day. 
David pilots flights year round and is an excellent guide to the sport. There really is something very inspiring about the sight of a hot air balloon, both in flight and on the ground. If one is in front of you, it's hard not to stop to enjoy the sight and the moment.