Hot Springs Blues Festival is this Weekend!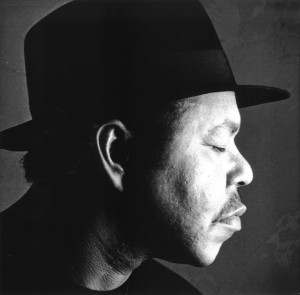 The Hot Springs Blues Festival is this Labor Day weekend! The festival officially kicks off tonight at the Ohio Club ( care of special guest Guitar Shorty) so if you are in town be sure to swing by for that. The music will be going on all weekend downtown at Hill Wheatley Plaza ( and venues throughout town) though so there are plenty of chances to hear the music. Below is the festival lineup and information on the musicians care of the Spa City Blues Society ( they put on the festival) website. Tickets can be bought at the gate the day of the show(s).
Friday, August 29
5:30 pm Gates open!
6:30 – 7:15 Heavy Suga & The Sweetones: Heavy Suga features bassist/vocalist Heather Crosse. Crosse recently signed on with Ruf Record's Girls With Guitars Tour.
7:30 – 8:15 Steve Hester & DeJaVooDoo: Hester and crew have recently played a couple of Grammy Award parties as well as The House of Blues in Dallas.
8:30 – 10:00 Hump Night Band with guests: Hump Night Blues Band featuring Larry Womack, Steve Painter, Rooster Meeks and Tommy Phillips. The HNBB is the host band each week for the Hump Night Blues Jam at The Ohio Club.
9:00 After parties in various venues!
Saturday:  August 30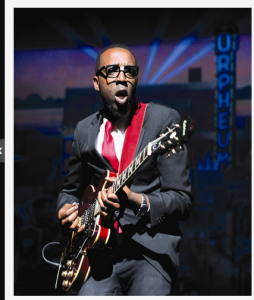 2:30 Gates open!
3:30 – 4:00 Blues in the Schools Band: Blues In The Schools kids performing three songs from their summer camp experience.
4:15 – 5:00 The Beckham Brothers: These young men have already performed on Beale Street and will be making their first festival appearance on our stage.
5:15 – 6:00 Tim Williams- The International Blues Challenge (IBC) winners Tim Williams (solo/duo) and Mr. Sipp (band) will follow. The Hot Springs Blues Festival is part of the prize package for the winners of the IBC each year.
6:15 – 7:15 Mr. Sipp
7:30 – 8:30 Barbara Blue: The reigning queen of Beale Street. Blue holds court nightly at Silky O'Sullivans in Memphis. This will be her second time to appear at the HSBF.
8:45 – 10:00 JP Soars & The Red Hots: Arkansas grown JP Soars and his band, The Red Hots. JP & company won the IBC a few years back and will be making their second appearance at the festival. Soars was here last year as part of the  group Southern Hospitality.
9:00 After parties in various venues!
Sunday, August 31
3:00 Gates open!
4:00 – 4:30 Little Roy Gene & Grayson Goff- The SCBS's representatives to the 2014 International Blues Challenge. Little Roy Gene and Grayson Goff will start the day, giving listeners a sample of what they did in Memphis back in January.
4:45 – 5:30 Charlotte Taylor & Gypsy Rain
5:45 – 6:45 Brick Fields & The Chosen Ones- Rachel Fields fronts this group that pulls together gospel, blues and folk and melds it into a set of righteous tunes.
7:00 – 8:00 Ghost Town Blues Band: IBC runner-up Ghost Town Blues Band hits the stage with a power packed set featuring horns and home made guitars. Matt Isbell, lead vocals and guitars leads this Memphis blues juggernaut.
8:00 – 9:30 Larry Garner: Garner won one of the first IBC's back in the day and has toured the world ever since. Based out of Baton Rouge, his songs are about livin' life and livin' well.
9:00 After parties in various venues!