The House of Songs Ozarks Launches in Northwest Arkansas
In conjunction with the Fayetteville Roots Festival, The House of Songs will celebrate the launch of its Northwest Arkansas location with an open house, concert, and related events on Aug. 26 and 27.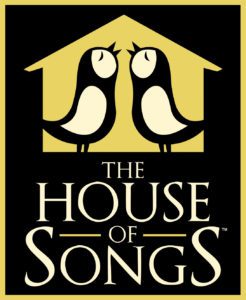 The House of Songs found its way to the Ozarks by way of the Walton Family Foundation, which invited The House of Songs to the area after learning of its success in Austin, where Troy Campbell founded it in 2009.
Like its Austin counterpart, The House of Songs Ozarks pairs songwriters from the region with visiting artists from around the globe in an effort to foster mutually beneficial relationships and greater understanding of diverse cultures, as well as our common humanity, by using the shared language of music.
To learn more about this innovative program, attend the open house from 4 p.m. to 6 p.m. on Saturday, Aug. 26 at 508 Southeast C St. in Bentonville. Light refreshments and entertainment will be provided. Campbell and Austin general manager Matt Sever, who is better known as singer-songwriter Matt the Electrician, will also be there. (Matt the Electrician will play three times during the Fayetteville Roots Festival, including two free events. Click here for the Roots full schedule.)
A 7 p.m. concert will follow the open house. It will feature Nashville-based signer-songwriters Liza Anne and Sean McConnell and Fayetteville signer-songwriter Adam Cox. Attendance is free but there is limited seating and tickets are required. Click here to reserve them.
Campbell also will moderate a discussion with director Laura Dunn and co-producer Nick Offerman following two Arkansas premiere screenings of the documentary, "Look & See: A Portrait of Wendell Berry." The screenings will be at noon, Saturday, Aug. 26 at the Walton Arts Center in Fayetteville, and at 11:30 a.m. on Sunday, Aug. 27 at Crystal Bridges Museum of American Art in Bentonville. Both screenings are free, but do require advance registration.
The film is about Kentucky farmer, writer, and activist Wendell Berry and was executive-produced by Robert Redford and Terrence Malick. It was a Sundance Film Festival selection.